Tennessee Titans: Brian Orakpo Reaches Career Milestone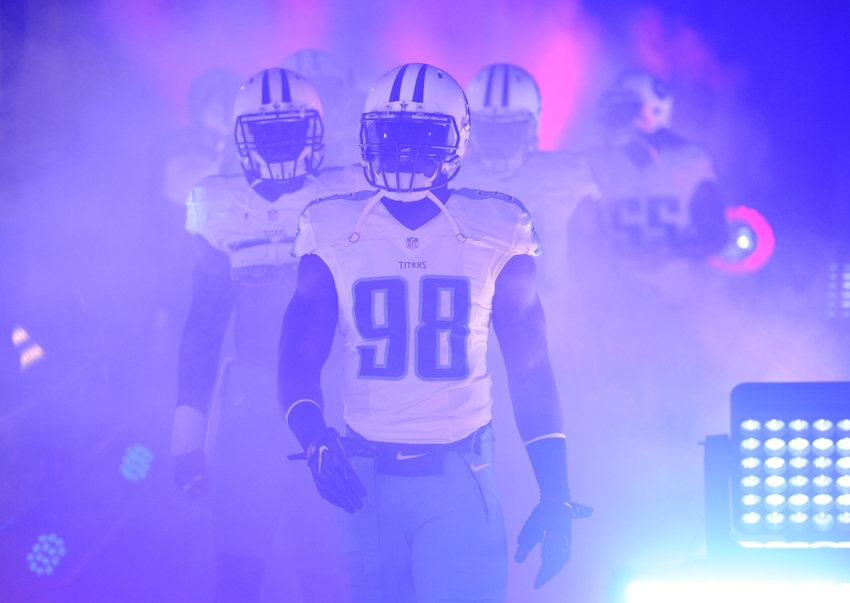 With an adjustment of statistics after the team's loss to the Oakland Raiders, Brian Orakpo was able to reach a career sack milestone
During Ruston Webster's tenure as the general manager of the Tennessee Titans, it didn't seem as if the team was hitting on any of it's free agent signings. One signing Webster seemed to get right was the acquisition of former Washington Redskins pass rusher, Brian Orakpo.
While playing for Washington, the former Texas Longhorn was able to accumulate at least eight sacks in four out of the six seasons for the team. The other two seasons were cut short due to various injuries. That includes the year before he hit the open market, allowing Tennessee to snatch the three time Pro-Bowler in the latter stages of free agency.
Orakpo has been a force for the two-tone blue ever since joining the team in 2015. In his first season with Tennessee, the premier pass rusher was able to rack up seven sacks along with a career high five pass deflections. More important then both of those statistics was the fact he was able to maintain his health through an entire 16-game season.
This season has been no different, the established veteran has been able to tally three sacks through three games, giving him 50 for a productive career. Originally, Orakpo was a half-sack short of the 50 mark. But after the game had concluded, Elias Sports had changed a sack that was split between Orakpo and fellow pass rusher Jurrell Casey to a full one for the outside linebacker.
Brian Orakpo's presence has been felt through out the locker room since joining the team. His play has brought up the level of other teammates, including his bookend Derrick Morgan. Morgan was a free agent the same time as Orakpo, but decided to come back when he heard of the Pro Bowler's decision to move to the Music City. The duo has been solid ever since, allowing Dick LeBeau to have success with his well known defensive scheme.
Now, in his 30's, the 6-4 edge rusher has other responsibilities other then getting after the quarterback and helping his team win games. With the team selecting Clemson outside linebacker Kevin Dodd with the 33rd pick in the 2016 NFL Draft, Orakpo will now have to mentor and help progress Dodd to eventually take his job.
In Week 4, the Houston native gets to return home and square off with divisional opponent the Texans. The Texans have a solid offense and Tennessee will have to get after Brock Osweiler to help the team's lack of talent in the secondary. If the Orakpo/Morgan duo can constantly cause disruption for the Texans' signal caller, the Tennessee Titans have a solid chance at adding another win to their record and holding a share of the top spot in the AFC South.
This article originally appeared on