Teddy's Knee and the Utter Sadness of Being a Vikings Fan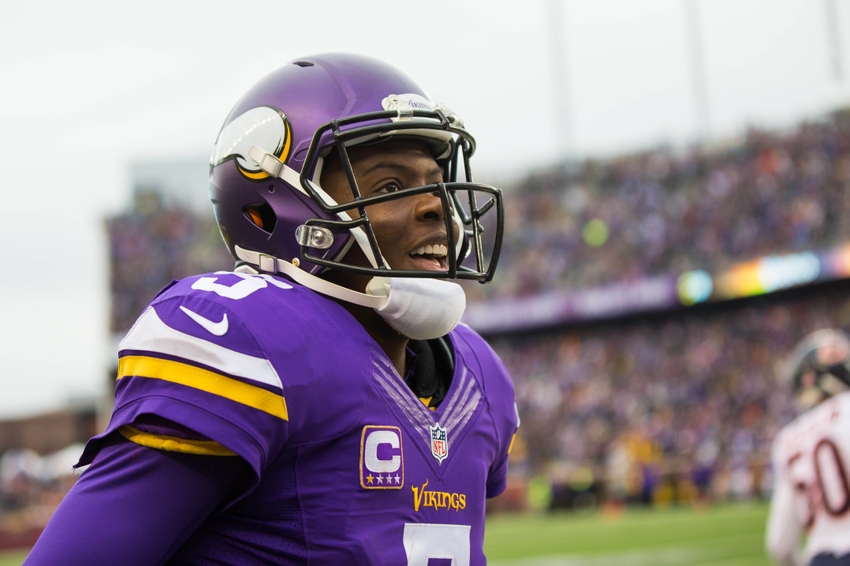 Minnesota Vikings quarterback Teddy Bridgewater tore his ACL, dislocated his knee and suffered "other structural damage" during Tuesday's practice, promptly ending his 2016 season.
The Vikings season took a huge blow Tuesday afternoon as rising star Teddy Bridgewater suffered severe knee injuries during a routine practice drill. This seems to be yet another moment added to the growing list of Vikings miseries.
Disclaimer* Before I get started on how this feels as a fan I want to make it clear that the most important thing here is that Teddy Bridgewater has a quick and healthy recovery. Myself and all of the readers are praying for you, stay strong Teddy.
Now to the article:
It was a completely normal day. I woke up fresh off a night of watching videos predicting the Vikings record, thinking this might finally be the year we knock down the door and get to the Super Bowl.
All of that changed when I got a text message from my friend, "Teddy's hurt, it looks serious."
A quick Google search confirmed my deepest fears.
As I stood shell-shocked behind the counter of ACME's bakery I felt my entire world closing in on me. I just got over Blair Walsh's field goal (sorry to bring that up), and now this. I began to wonder yet again why I root for this team?
For the next two hours I paced around like a caged leopard, occasionally fighting off tears as I packaged chocolate chip cookies. It was only my second day on the job, yet I was in and out of breaks checking my phone for any sort of news, any sort of hope. At 5 o'clock I sped home in my PT Cruiser to catch just a bit of Mike Zimmer's press conference, and it wasn't good. I stood in astonishment as I realized our dream season was likely never going to happen.
Throughout the rest of the night the news seemed to get worse and worse. At one point I even wondered if Teddy was ever going to play again. The reports of his leg snapping and players throwing up sent chills down my spine. However, when the official news was finally released I just took a deep breath and once again prepared for the sadness to sink in.
In all honesty things were looking too good. We had a great offseason, the defense looked ferocious, Adrian had at least one more year of being Adrian, and we capped it off with Teddy leading a flawless drive going into halftime of our latest preseason game. It was all too good. As Vikings fans we should have seen this coming. Just when things seem like they are going great, something comes along that puts us right back in our place.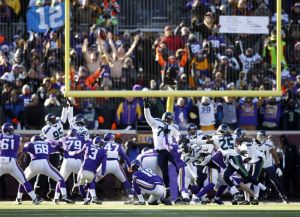 As someone who never experienced/remembers the "Hail Mary Game", the Super Bowls, the Redskins NFC Championship, Arizona in 2003, 1998 (enough said), or many of our other darkest moments, I've still seen a ton. New Orleans in 2010, Seattle last year, AP's suspension, and now this are plenty of sadness for one fan completely. This franchise has seen enough.
If you feel like crawling into a deep, dark hole you are not alone. Yesterday was a terrible day in Vikings history and the only way we will get through this is to stick together and stay positive. Maybe we will sign someone, or maybe Shaun Hill will be able to pull of some wins. This is a very talented group of players, and I believe they are a special team.
Adrian and the defense are the core. Teddy is extremely important, don't forget that. But, being the team that we are, if we get adequate quarterback play we will still be able to make some noise.
I know yesterday was a tough day guys, and I will not get over this for a while. However, we still have a great team and someone who I believe is the best coach in football guiding us. Let's stay positive and keep saying prayers for Teddy, he certainly doesn't deserve anything like this.
This article originally appeared on