TE Niles Paul Placed On Injured Reserve By Washington Redskins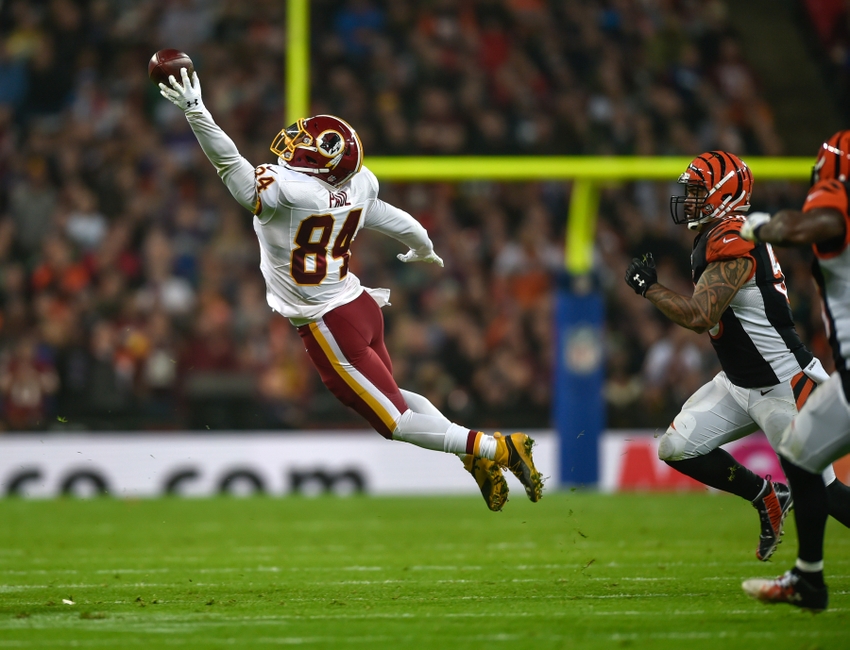 Niles Paul will be placed on injured reserve after suffering a shoulder injury. He will most certainly be missed by the Redskins.
The Washington Redskins were dealt a blow to their depth on Monday afternoon. It was announced by the team that tight end Niles Paul would be placed on the injured reserve. Paul was dealing with a shoulder injury before the team decided to shut him down. The news came via Jay Gruden and the Redskins Twitter account.
#Redskins will place TE Niles Paul on IR with a shoulder injury, Gruden says.

— Washington Redskins (@Redskins) November 7, 2016
Needless to say, this will be a huge loss for the Redskins. Paul was a lot more than the third string tight end and his presence will be missed.
Given the emergence of Jordan Reed and Vernon Davis as a dynamic tight end duo, Paul was not able to get a whole lot of playing time on offense. He had played just under 20 percent of the team's offensive snaps, but he was solid as a blocker during that time. He also was a pass catching threat, but he just did not need to be utilized. That speaks volumes about the team's depth at the position.
Where Paul really carried value was on special teams. The veteran has long been a part of the Skins' coverage units, and he was fourth on the team in special teams snaps logged. He is able to both block and tackle on those units, and he has even returned kicks in the past. This season, he was once again strong and really has helped the Redskins to create a core of solid, young special teams players.
Off the field, Paul's work ethic is terrific. He was named a team captain prior to the season, and he is absolutely loved by all of his teammates. His absence will certainly be felt, and in that regard, it could be crucial, especially with fellow captain Trent Williams suspended.
For the Redskins, this loss will definitely impact their depth. Since Reed is injury prone, it may behoove the team to add a third tight end just to improve depth. The team does have Wes Saxton on the practice squad, so he may be a likely candidate. If they want another blocking tight end, they could look towards the free agent market.
At the end of the day, the loss of Paul is going to hurt the Redskins. It may not make a big impact on offense, but losing a core special teams player will really hurt their unit. It will be interesting to see what the team does to replace him in the short term.
This article originally appeared on