Tampa Bay Buccaneers see scuffle break out at 2015 training camp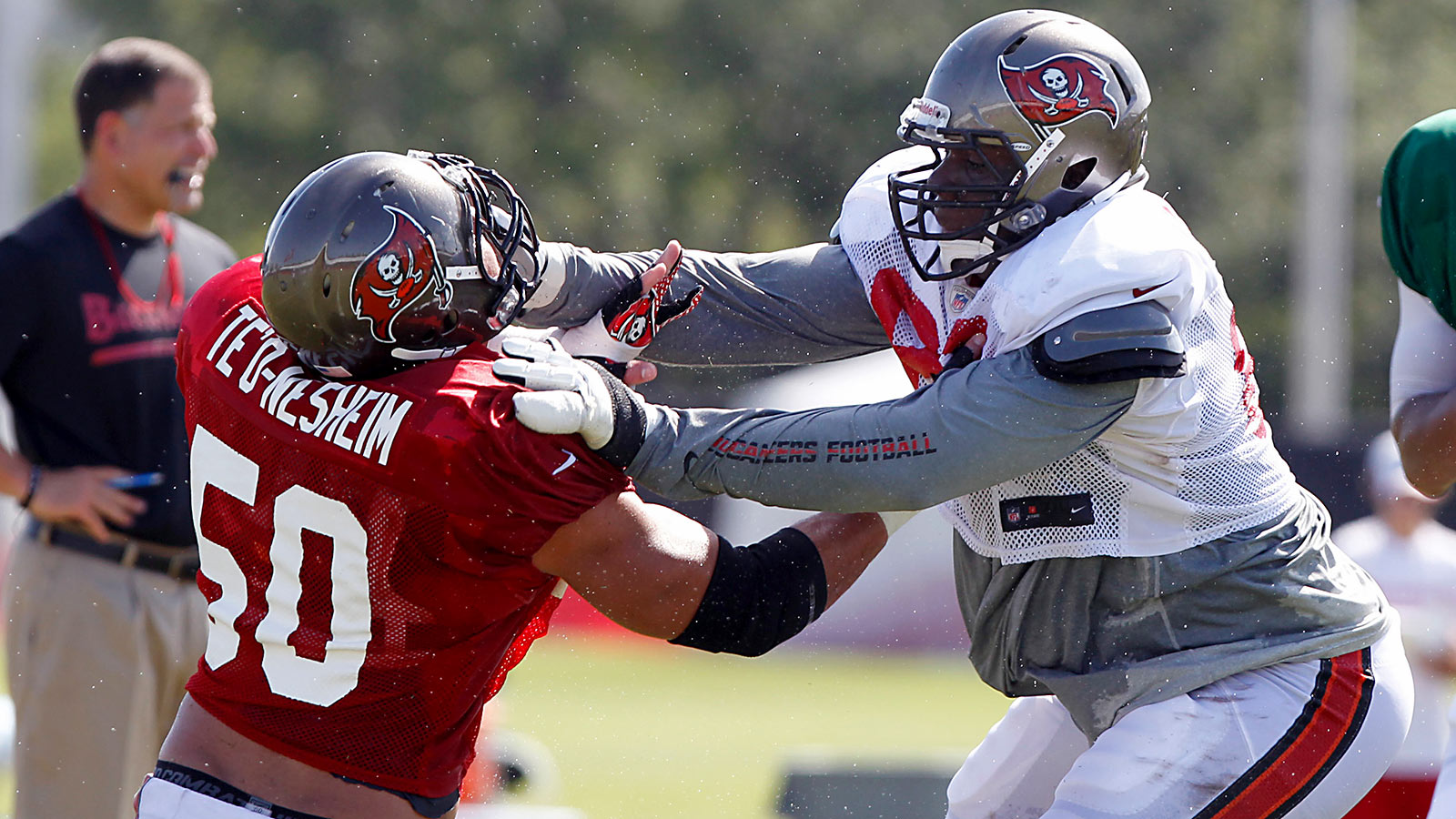 With all the brawls happening in training camps throughout the NFL, the Tampa Bay Buccaneers can now add their name to the list of teams who saw it happen. Fortunately, according to JoeBucsFan.com, the scuffle between George Johnson and Demar Dotson didn't seem to be a massive deal.
While head coach Lovie Smith just called it "guys competing," Dotson sounded off on the situation as well.
"It's just hot. When you're hot, tempers started to flare a little bit," Dotson told JoeBucsFan.com. "Me and George, George had a few days off so George was feeling good, and my legs are still stuck in mud. Ain't nothing spark it, man. George just doing what he do, you know, and tempers started to get a little flared up. We talked about it afterwards. Hopefully, there's no hard feelings."
While it's worth noting, especially after seeing the whole Geno Smith situation, this one doesn't seem to be more than two players competing and getting a bit too heated.
(h/t JoeBucsFan.com)
Photo Credit: Kim Klement-USA TODAY Sports