Takeaways From New York Giants Win Over Philadelphia Eagles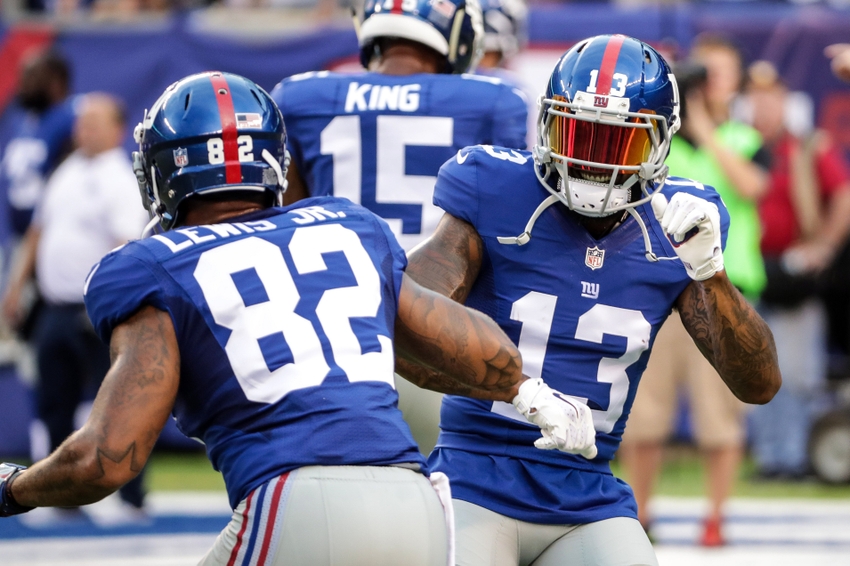 The New York Giants (5-3) put on a solid all-around performance on Sunday, defeating the Philadelphia Eagles (4-4) 28-23. Here are my three big takeaways from the win.
Deep Ball
After struggling to find much room to operate down field early in the year, Eli Manning was finally able to take some shots deep. What is even better is that he spread the wealth around. Odell Beckham, Victor Cruz, Sterling Shepard, and Roger Lewis all had catches of over 25 yards. Through eight games, the Giants are ninth in the league with 30 pass plays of over 20 yards. With this week's strong performance, the team is now on pace to reach to last year's total of 62. Kudos to Ben McAdoo for expanding the playbook.
Running Back Issues
If anyone has watched the Giants this season, it is no secret their Achilles heel is running the ball. Giant running backs currently average a paltry league-low 68.3 yards per contest. After experimenting with Orleans Darkwa and Bobby Rainey early in the year, the team appears to have settled on Paul Perkins. Perkins has been slowly biding his time, and played a big role in the fourth quarter, according to Zach Braziller of the NY Post. While the final stats were not pretty, it is not hard to see the spark Perkins provides when he hits the second level of the defense. Still, with the news of Justin Pugh's injury, these numbers are not likely to improve.
Defensive Stand
There is no doubt in my mind that last year's defense would have folded on the Eagles' last chance in the fourth quarter. Philadelphia had broken the hearts of Giants fans before, but it was not happening this week. One of the keys to victory this week was to "stifle Wentz". Defensive coordinator Steve Spagnuolo did just that when dialed up blitzes on first, second, third and fourth down. The red zone defense held, and it was Trevin Wade, fifth on the depth chart at cornerback, who was in coverage against Jordan Matthews on the final play for Philadelphia. This was a great team win that could have their Giants on their way to a possible playoff berth.
To quote Bill Belichick, "We're onto Cincinnati."
This article originally appeared on