T.Y. Hilton Toes Sideline for 33-Yard Catch (Video)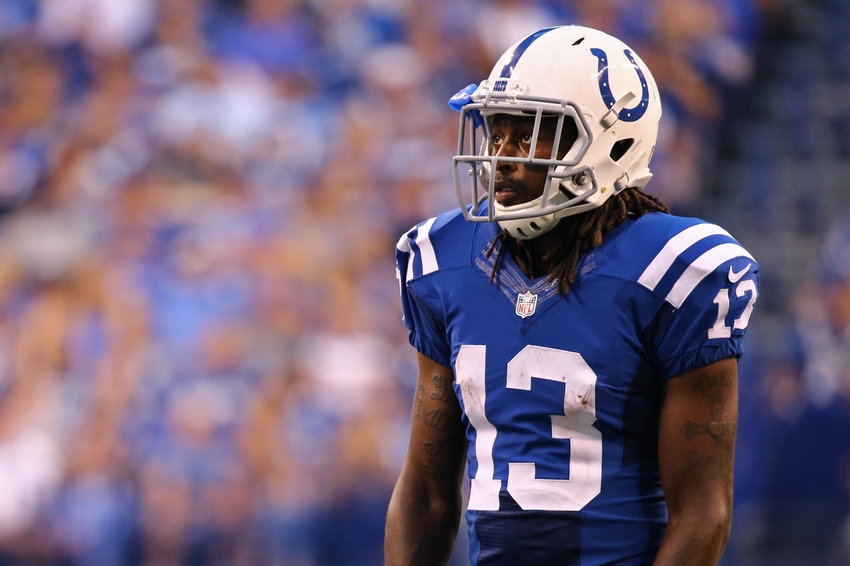 In a closely contested game against the San Diego Chargers, Indianapolis Colts wide receiver T.Y. Hilton, snags an amazing sideline catch.
The Colts come into week three still searching for their first victory, having suffered close losses to the Detroit Lions and the Denver Broncos in their last two contests.
It seems as if Andrew Luck is trying his best to give his Colts a boost and his wide receivers an opportunity to shine, chucking the ball down the field with ease. Hilton had notched five catches on the game thus far for 91 yards.
However, none of them were quite as pretty as this sideline grab, complete with a toe-drag:
San Diego's offense has been slowed down, including an explosive Philip Rivers whom usually can be counted on to move that Charger offense down the field. Second year back, Melvin Gordon, has been held in check, and the San Diego defense has somewhat allowed Frank Gore to turn back the clock and compile a respectable 78 yards on the ground and a touchdown.
It is widely known that once a team goes 0-2 to start the season, that their chances of making the playoffs diminishes greatly. T.Y. Hilton and crew are in the business, currently, of not allowing this to happen as this game comes down the wire in a tightly contested ball game.
With the loss of the rising wide receiver, Donte Moncrief, guys like Phillip Dorsett, Dwayne Allen, Jack Doyle, and star Hilton need to step up and help Luck. There isn't much time for this team to gain steam in the AFC south, now with the Houston Texans losing and the Jacksonville Jaguars and Tennessee Titans struggling, their time is now to make a run.
Can Hilton and the Indianapolis Colts start their push now? Tune into CBS and watch the finishing touches to this highly contested AFC match up now.
This article originally appeared on