T.J. Ward and Brandon Marshall Are Still Salty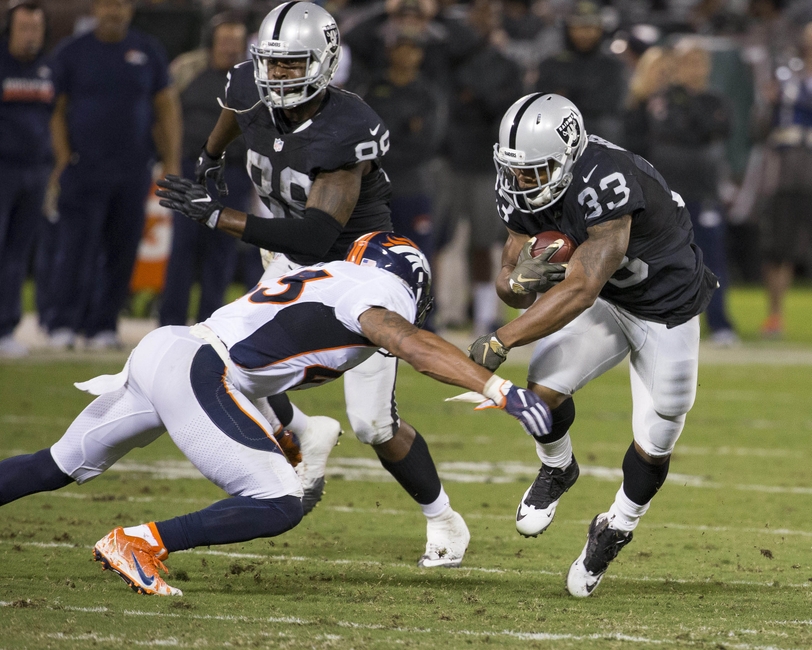 Following the Oakland Raiders victory over the Texans on Monday Night Football in Mexico City, Denver Broncos safety T.J. Ward and linebacker Brandon Marshall shared their disapproval on Twitter.
The Oakland Raiders are 8-2 on the season not only in first place of the AFC West, but they are also the current #1 seed in the AFC.
But like with anything, there is no pleasing everyone. Especially your division rivals.
After Oakland's win, both T.J. Ward and Brandon Marshall of the Denver Broncos had hot takes they probably should have just kept in their drafts.
Ward, the primary antagonist in the rivalry thanks to his pre-game trash talk leading up to Oakland's win over Denver, made a comment about the game being staged.
Brandon Marshall thinks either the Raiders or the referees are cheating in favor of the Raiders, which if he is referring to the second part, is downright hysterical.
The best thing about all of this talk is that these two players are acting like the Broncos have never benefited from a bad or a non-call. When just the week before….
The Raiders and Broncos meet again the final game of the season, January 1st.
http://justblogbaby.com/2016/11/21/post-game-recap-oakland-raiders-vs-houston-texans/
This article originally appeared on