SWOT Analysis: Jacksonville Jaguars Edition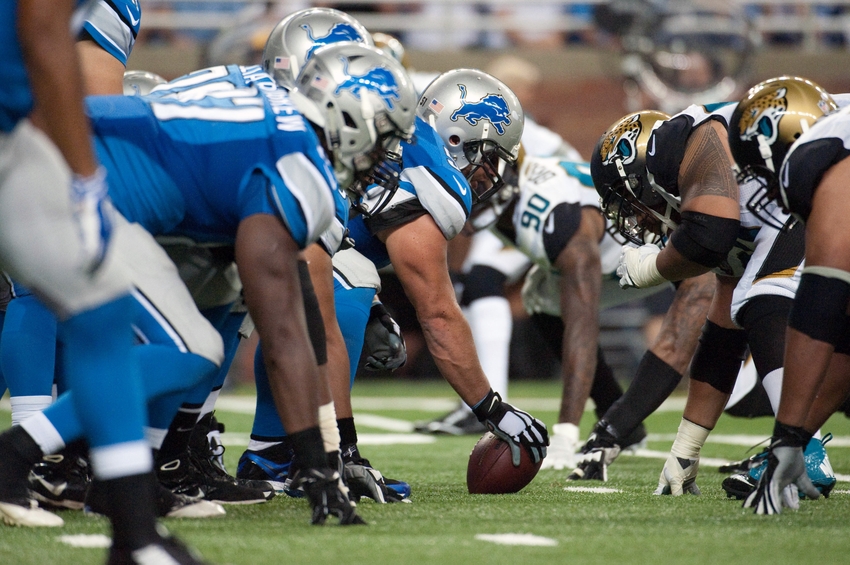 As a new weekly feature, SideLion Report will be breaking down the opponent using the S.W.O.T analysis.  Briefly, a SWOT analysis is a business term used to identify internal strengths and weaknesses, as well as outside, or external, opportunities and threats.  SWOT is used for potential business expansion, including new sports franchises, consolidation, business-to-business talks, and a host of other benefits (including sports writing!). 
The Jacksonville Jaguars will enter Ford Field on Sunday with a disappointing 2-7 record.  Blake Bortles has been one of the worst starting quarterbacks in the NFL, just a year after a promising sophomore season.  Gus Bradley is statistically the second worst head coach of all time in terms of Win %.
So, things in Jacksonville are not looking good.   However, this year, the Lions have been giving struggling offenses and quarterbacks free reign to move the ball.  There are ways to exploit this Lions team, but also many ways to attack the Jaguars.  Let's take a look.
Strength against Jacksonville
Jacksonville currently ranks a respectable 17th in defensive DVOA overall, but struggles against number 2 wide receivers.  The Jaguars rank 27th attempting to cover the opposition's second best pass catcher.  Matthew Stafford has done an especially good job at spreading the ball around this year, and Golden Tate, who is technically the Lion's "number two" receiver, has been playing outstanding football lately.  I would expect another big game from the man who flips into endzones after stiff-arming All-pro safeties on game-winning scores.
So much going on here…. Mr. Tate sheesh pic.twitter.com/odpqNwBnXa

— LizzLocker (@Lizzs_Lockeroom) November 6, 2016
Weakness against Jacksonville
There's…. well…. not a whole lot to like about the way the Jaguars are playing right now.  On paper, a team like the Jaguars has all the tools to shred this version of the Lions defense.  They have two good receivers in Allen Robinson and Allen Hurns, both capable of burning a corner deep.  They have a big name tight end in Julius Thomas, who is a tight end, so he is automatically capable of catching 12 balls over the middle against this Lions team.  They have two high status running backs in T.J. Yeldon (2nd round pick) and Chris Ivory (5 yr. 32M free agent deal) who should compliment each other's style well.  But it's all just not clicking.  If they can't get something going against this Lions team, it might be time to make some big changes.
Opportunities for Detroit
The Jaguars are yet another opportunity for the Lions to try and establish some semblance of a running game.  Jacksonville currently ranks 27th in rush defense DVOA according to Football Outsiders.  The Lions are getting a healthy Theo Riddick and Dwayne Washington back after a timely bye week, and could combine to put up respectable numbers.  The Lions offense works best when their running backs are at full strength and a focal point.  Jim Bob Cooter will likely look early and often to get the running game into motion.
Threats against Detroit
We've verified that Blake Bortles is not having a good year right?  Ok, good.  There is one thing about his game that he has steadily been good at, though.  Getting touchdowns and yards through the air in the 4th quarter/garbage time.  Considering the Jaguars have played 73% of their offensive snaps while trailing the opposition, this makes sense.  Bortles' quarterback rating this season is a paltry 80.1.  When playing from behind, it is 84.  Playing in a no-huddle, his rating jumps to a 95.1.  That is all to say that the Jaguars can hang around in most games, whether or not they're down by a few touchdowns.  We've all seen this Lions team give up big leads in a few games already, and if the Jaguars are hanging around late it could be bad news.
In the end, this is a team that the Lions simply must beat.  While the Jaguars have talent on offense and defense, something isn't right in Jacksonville.  The Lions have to take advantage of a reeling team that has no real identity.  With the team resting it's way to first place in the NFC North, getting a win out of the bye is a must to establish them as deserving.
More from SideLion Report
This article originally appeared on