Superb Eric Berry Is Helping and Hurting The Kansas City Chiefs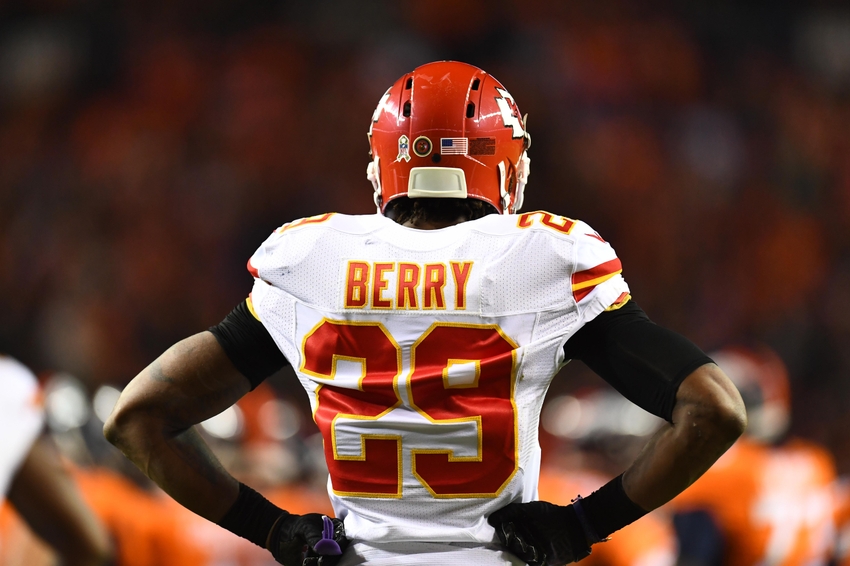 Kansas City Chiefs fans have to be thrilled with Eric Berry. For obvious reasons. He's playing like the superstar safety he is.
To think he faced the possibility of death from cancer just last year makes his return to glory even more incredible and satisfying. So many other guys on that defense get credit but he's their leader and seems to make big plays when needed most. Nothing proved that more than a huge win against the Atlanta Falcons. Not only did the Chiefs prevail 29-28 in a thriller, Berry accounted for eight of those points.
He may not have been the one solely responsible for the win but he was the one who ensured it. It's all but certain he will be headed back to the Pro Bowl again. While this is terrific news for him, there is a bittersweet aftertaste for the Chiefs. How? With each passing week Berry is driving the price up on his next contract that will be due March of next year when he becomes a free agent. Kansas City bought some time with the franchise tag this season, but their salary cap situation isn't going to improve much.
Currently the Chiefs are projected to be almost $1.5 million over the cap even with a significant increase expected. That means they'd have to do a significant amount of contract juggling in order to clear away enough space just for him. To say nothing of other players on the roster set to become free agents as well. Given his recent play Berry will be well within his rights to demand being the highest paid safety in the NFL. That will command an annual salary of over $12.5 million.
So unless Kansas City is willing to make significant sacrifices or can do some serious renegotiating with current deals, there is a possibility they might lose their star safety in 2017.
This article originally appeared on