Super Dallas Cowboys go for 9-1 start and beyond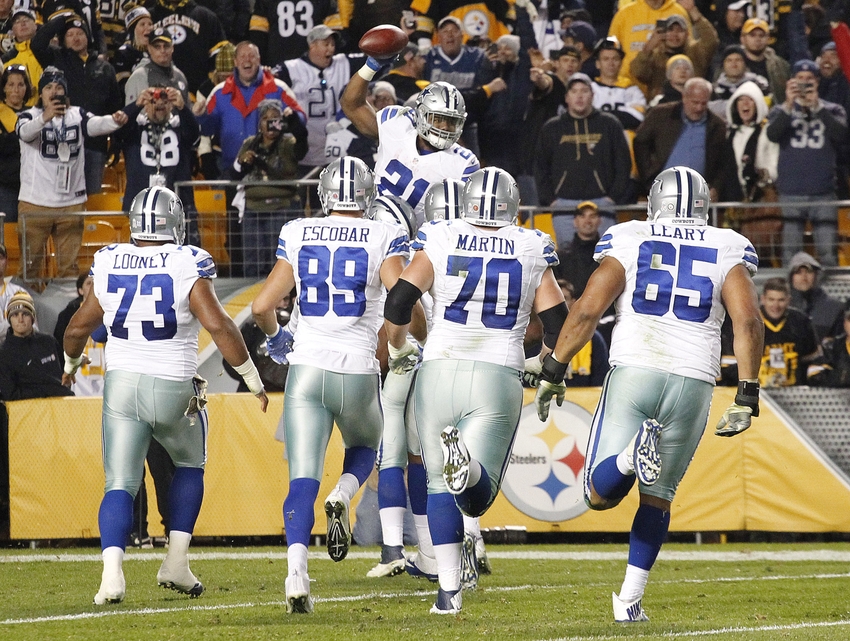 The Dallas Cowboys are blowing away minds. This Sunday, the Cowboys will go for a 9-1 record against the Baltimore Ravens. Can the Ravens stop the train?
If the thought of entering the season 8-1 blew your mind, prepare yourselves for this: The Dallas Cowboys are taking a shot at 9-1.
Amazing. Simply, amazing.
Winning the NFC East Division was a thought at the start of the 2016 season. Now winning the NFC Conference is an expectation.
The Cowboys rookie led team have won at Lambeau Field and Heinz Field, two historic areas where wins for visiting teams don't come easy.
But leave it to rookie Dak Prescott and Ezekiel Elliott to challenge the NFL's hardest stadiums, and the star players that have Super Bowl credits to their names.
Dak Prescott engineered a comeback thriller against the Philadelphia Eagles in overtime. Prescott's partner in crime, Zeke, did a fine comeback himself against the Steelers.
He ripped off a 32-yard run to spike the hearts of Steelers' fans across the country. The nation was stunned. The Pittsburgh brass too. But not the Dallas Cowboys; this is something they do. Prescott himself added a 300-yard plus performance (his first 300 yard game).
Time after time, these Dallas Cowboys are showing why the future is here. And you get the feeling the veterans are feeding off the wave too. If the Cowboys can topple teams like the Bengals, Packers, Eagles and Steelers, what will happen when the 5-4 Baltimore Ravens pay a visit?
The prognosis for the AFC team doesn't look good. It doesn't seem to matter where the Cowboys play or who they play. Dallas is a team of destiny, and the problem for opponents is that the Cowboys are buying into that motto.
The Cowboys are showing they can overcome anything. Last Sunday, wide receiver Dez Bryant was playing with a heavy mind and heart. His father had just passed away. But Bryant overcame it, catching six passes with a touchdown score and gained over 100 yards receiving.
Coming back to beat the Steelers with 42 seconds on the clock is a confidence booster. The team has shown over and over they can handle adversity, even thriving in the swirl when it matters most.
The Cowboys may have done the 5-4 Ravens a favor by defeating Pittsburgh, but they'll now have to match up against the hottest team in the NFL.
Even quarterback Tony Romo is enjoying the ride. In some ways, he understands that this team is special with or without him in the picture, and the best thing to do is let it play out.
9-1 is a reality. And the Ravens are welcome to live in it.
So does the rest of the nation, whether you like it or not.
This article originally appeared on