Super Bowl expert picks: Will the Falcons or Patriots hoist the trophy?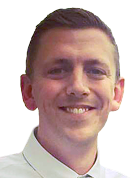 And so, we've come to the end. Super Bowl LI on FOX is here, and the picks are in from our experts.
For the last hurrah, we asked each writer to give a brief explanation of their pick. Season pick records to date are in parentheses. Final standings: Lynch takes first place, Smiley second, WhatIf third, Dieter fourth and Chase fifth.
Enjoy the game. Watch it on FOX or FOX Sports Go. Pregame coverage starts at 2 p.m. ET on FOX, with the game window starting at 6 p.m. Let's get to the picks. (Mobile users flip to landscape mode to view.)
Expert

Pick

Explanation

Chris

Chase

(151-113)

When the NFL's top offense and one of its top defenses meet in the Super Bowl, it's usually the defense proving that it does, indeed, win championships. This matchup has a different feel. The Patriots D is far from a shutdown unit, beneficiaries of an easy schedule and an offense that's on the field more often than it's not. It's always silly to pick against Tom Brady and Bill Belichick, especially when everything seems to have gone their way the past four months. But Matt Ryan will prove his MVP bona fides, Julio Jones will become the national star he deserves to be and the Patriots' revenge fantasy will be deflated. Falcons 40, Patriots 18.

Dieter

Kurtenbach

(165-199)

Offense wins championships. The Patriots defense might pose a stronger threat to the Falcons than their NFC foes, but it can't do the one thing necessary to beat Atlanta: pressure Matt Ryan. One of the best offenses in NFL history will shine in a shootout as Taylor Gabriel scores two touchdowns and Atlanta's pass rush sparks the necessary fourth-quarter stop to beat Brady and the Pats. Falcons 41, Patriots 38.

Andrew

Lynch

(177-87)

I think Vegas has this one right — New England by three, thanks to the Patriots' No. 1 scoring defense and their ever-so-slight advantage in special teams. In a game this close, every edge matters. And I definitely expect this one to be very close, as I took the Falcons to cover against that three-point spread — so there's not much margin for error here.

Brett

Smiley

(168-96)

Making their seventh trip to the Super Bowl together, the tandem of Tom Brady and Bill Belichick are going to come away with their NFL record fifth Super Bowl championship in a 31-23 victory over the Atlanta Falcons (the 52 other players and coaches will participate, too). The Falcons offense is great, but the Patriots will force enough stops on defense, win the special teams battle and move the ball efficiently against a lackluster Falcons D. Hand it over, Roger.

WIS

(167-97)

WhatIfSports.com simulated Super Bowl LI 501 times to predict the outcome. We like New England and its No. 1-ranked defense to hold Atlanta in check. The Patriots won 55.3 percent of simulations, defeating the Falcons by an average score of 25-24.
(Note: Regular-season ties were not counted in the weekly or overall records.)
Participating this year:
—€" Chris Chase, Dieter Kurtenbach, Andrew Lynch and Brett Smiley, FOX Sports writers;
—" Peter Schrager, FOX Sports NFL insider (Note: Peter will not be participating for the playoffs);
—" And WhatIfSports, FOX Sports' simulation engine for computer-generated picks.
Compete against the experts each week in Pro Pick'em.