11 best commercials from Super Bowl 50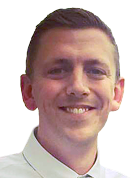 Mountain Dew: Puppy Monkey Baby
OK, this one is admittedly historically weird. But be honest — you're going to remember it. And that's really the end goal of any Super Bowl spot. The soft drink's Frankensteinian canine-monkey-human hybrid is forever burned into our brains. Someone in your office will be repeating the demonic chant ad nauseum at work on Monday.
Honda: Queen Sheep
Avocados From Mexico: Future Aliens
Bud Light: The Bud Light Party
Buick: She Odell'd It
That we're all still drooling over a catch from the 2014 season is a testament to just how truly excellent it was. Odell Beckham Jr.'s famous one-handed grab against the Dallas Cowboys here gets reenacted by a bouquet-hungry wedding guest. It's pretty much a spot-on replica of the original. And the surprise — if not obvious — cameo helps bring it home.
T-Mobile: Steve Harvey's Mistake
You surely remember Harvey's infamous flub at the Miss Universe pageant back in December. Well, T-Mobile thrusts him into another dicey situation in this spot. Only this time, it's really not Steve's fault. An easy target, maybe, but Harvey's ability to make the most out of an embarrassing moment continues to provide entertainment.
Doritos: Ultrasound
Amazon Echo: Baldwin vs. Marino
Alec Baldwin makes quite the party host, until he and NFL quarterback legend Dan Marino start a trash-talking battle, aided by the Amazon Echo. Baldwin asks it how many championships Marino has won. Zero. Marino counters by asking how many Oscars Baldwin has won. Also zero. "Well played, Marino," Baldwin concedes. And then Missy Elliott drops her new song.
Kia Optima: The Walken Closet
Audi: The Commander
This is the only entry on the list that didn't spark a laugh — yes, even a ruthless Helen Mirren brought a chuckle — but it tells quite a story in very short order. When David Bowie's "Starman" kicks in — a nice tribute to the late singer — it earned its way onto this list.
Budweiser: Helen Mirren