How one game changed the legacy of Peyton Manning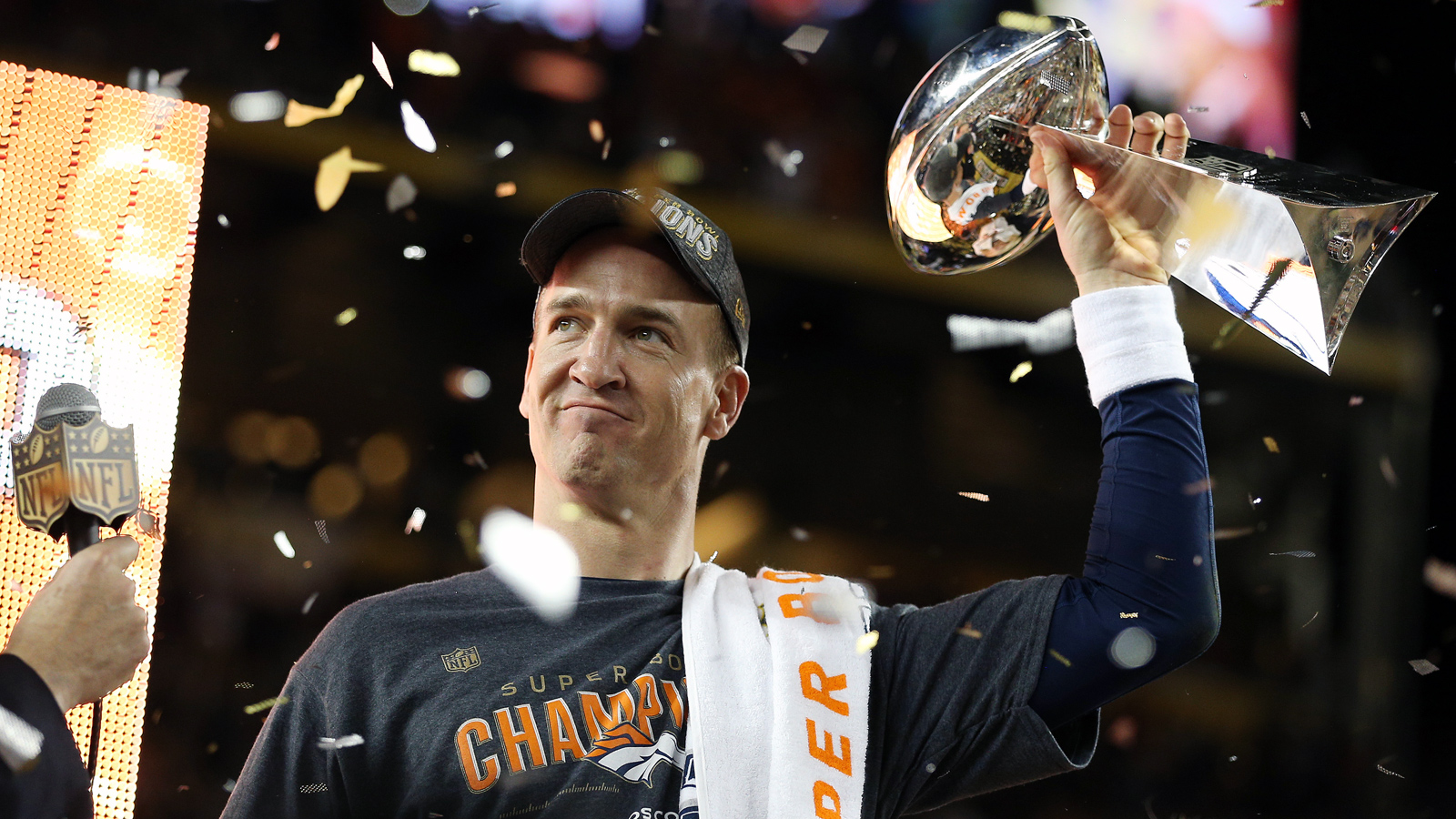 For years, the first thing anyone thought of when they heard the name "Phil Mickelson" was "choker." A few major titles later, that time is simply a memory. It'll be the same for Peyton Manning who, if he retires before next season, will end up with two Super Bowl titles, a mediocre but passable 14-13 record in playoff games and a slew of records that will undoubtedly give him the title of greatest quarterback who ever lived.
But just imagine how different that sentence would read if the Carolina Panthers had come through on Sunday night (and despite the postmortems, Cam and Co. were in that game far longer than they should have been). Peyton would have had the one Super Bowl title to go with three losses. He'd have been 13-14 in the playoffs, a sub-.500 mark that's completely unacceptable for one of the all-time greats. And in a discussion about the best QBs ever, Tom Brady's four rings would shine so much brighter than Peyton's single one. Heck, he couldn't even get the same amount of Super Bowls as his little brother!
It's all moot now. Peyton Manning is a playoff loser no more. Despite not playing well in any of Denver's three playoff games and having to have his defense win him his second Vince Lombardi trophy, all the talk about how Peyton couldn't win in the playoffs is now muted. Two is an achievement. One was a complete disappointment.
That's the NFL — it can change legacies, memories and careers over 60 minutes. Consider everything that changed on Sunday night: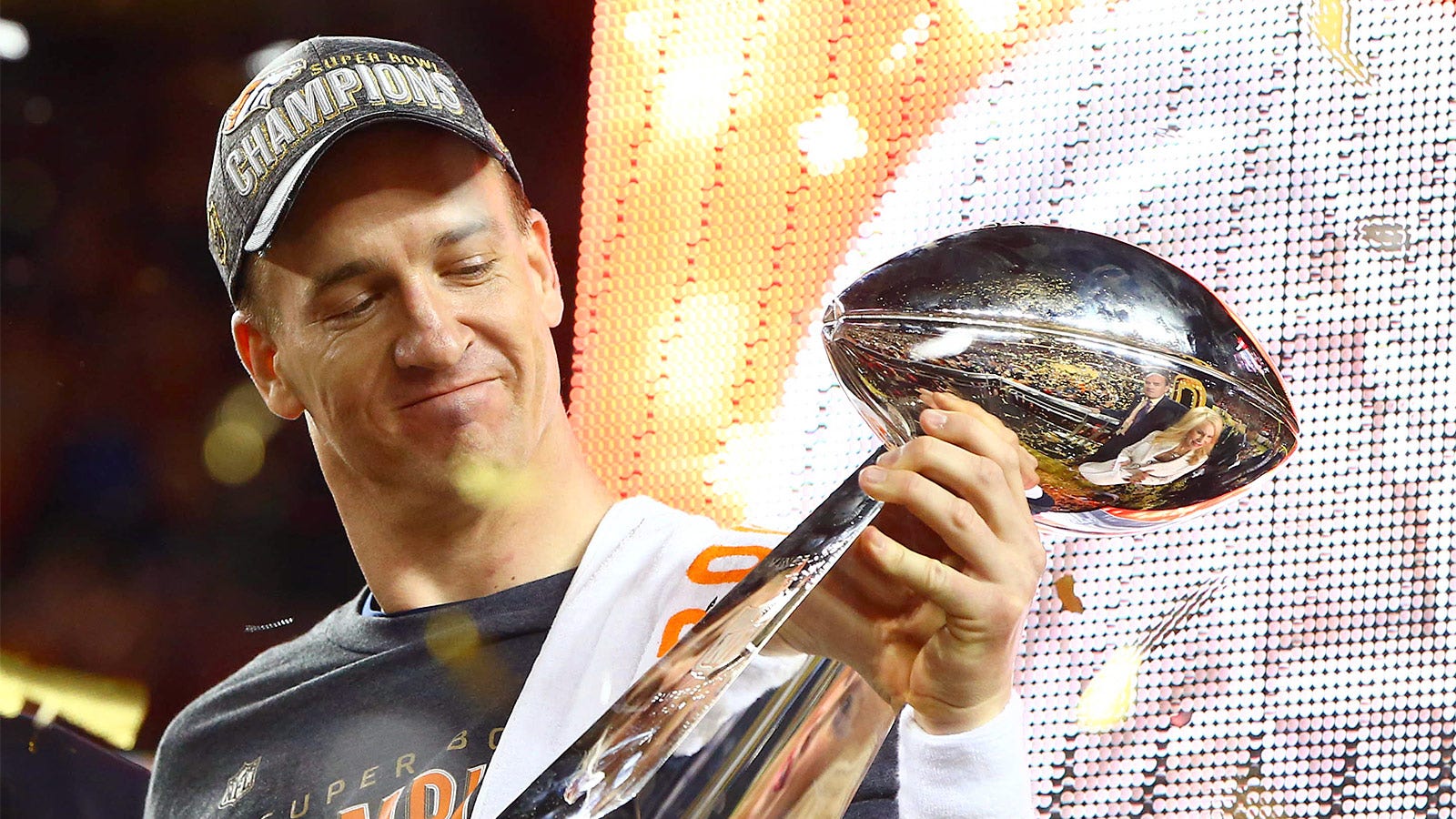 1. Peyton Manning's defense essentially pushed him into retirement, as it won him the elusive second title, and also helped show him that without such a unit, he couldn't dream of contending with the top teams in the NFL anymore. A loss might have brought Peyton back for one more year, somewhere else, convinced that an offseason of rest would get him into shape like it was 2012, his first year with Denver. It'd have been Willie Mays with the Mets or Michael Jordan with the Wizards, sad chapters everyone would have done their best to forget. That one ring would have served as a scarlet letter for the rest of his life. Now, it's not a worry.
2. All of a sudden, 2016 becomes a make-or-break year for Cam Newton. Oh, it's not "break" in the traditional sense of the phrase — Newton is the Panthers' quarterback for the long-term. Nothing he does in 2016 will change that (minus injury, of course). But losing Super Bowl 50 highlighted some weaknesses in the Panthers' offense. Whether they can only be exploited by a defense like Denver's, we'll see, but all eyes will be on Cam to see if 2015 was the exception or the rule.
And, despite what you've probably read, heard or seen in many places today, don't automatically assume Newton will be back in the Super Bowl. The NFL is littered with the memories of "sure things" who hit their apex early, never to return. Making the Super Bowl is just that hard. Aaron Rodgers and Ben Roethlisberger haven't been in five seasons. It's been six for Drew Brees. Tom Brady went 10 years between Super Bowl wins. Never assume in the NFL.
3. Speaking of Brady, last year's Super Bowl is a prime example of how legacies can change with the flick of a wrist. Russell Wilson and his Seahawks were one yard from going back-to-back and establishing themselves as the team of the 2010s. Meanwhile, on the other sideline, Tom Brady and Bill Belichick were in danger of losing their third straight Super Bowl to move to an impressive, but hardly historic, 3-3 in the big game. Had that happened, the offseason would have been less about Deflategate and more about whether Brady and Belichick would ever win again. Conversely, talk about the Seahawks' impending dynasty would have sucked all the air out of talk about the NFC. But one yard, one throw and one interception changes it all.
4. Even one regular-season game, thought to be meaningless, might have swayed Peyton's legacy. If the 12-3 Patriots had defeated the 5-10 Dolphins in Week 17, Brady would have given the Pats homefield for the playoffs and never would have had to go into Denver in the AFC championship. But the Dolphins pulled the upset, Peyton got his home title game (on a frigid day in Boston, one that wouldn't have been conducive to Peyton in his prime, let alone in his twilight) and the rest, as they say, is history.
Or, in Peyton Manning's case, history again.