Super Bowl MVP Von Miller crushes the Panthers in one Instagram post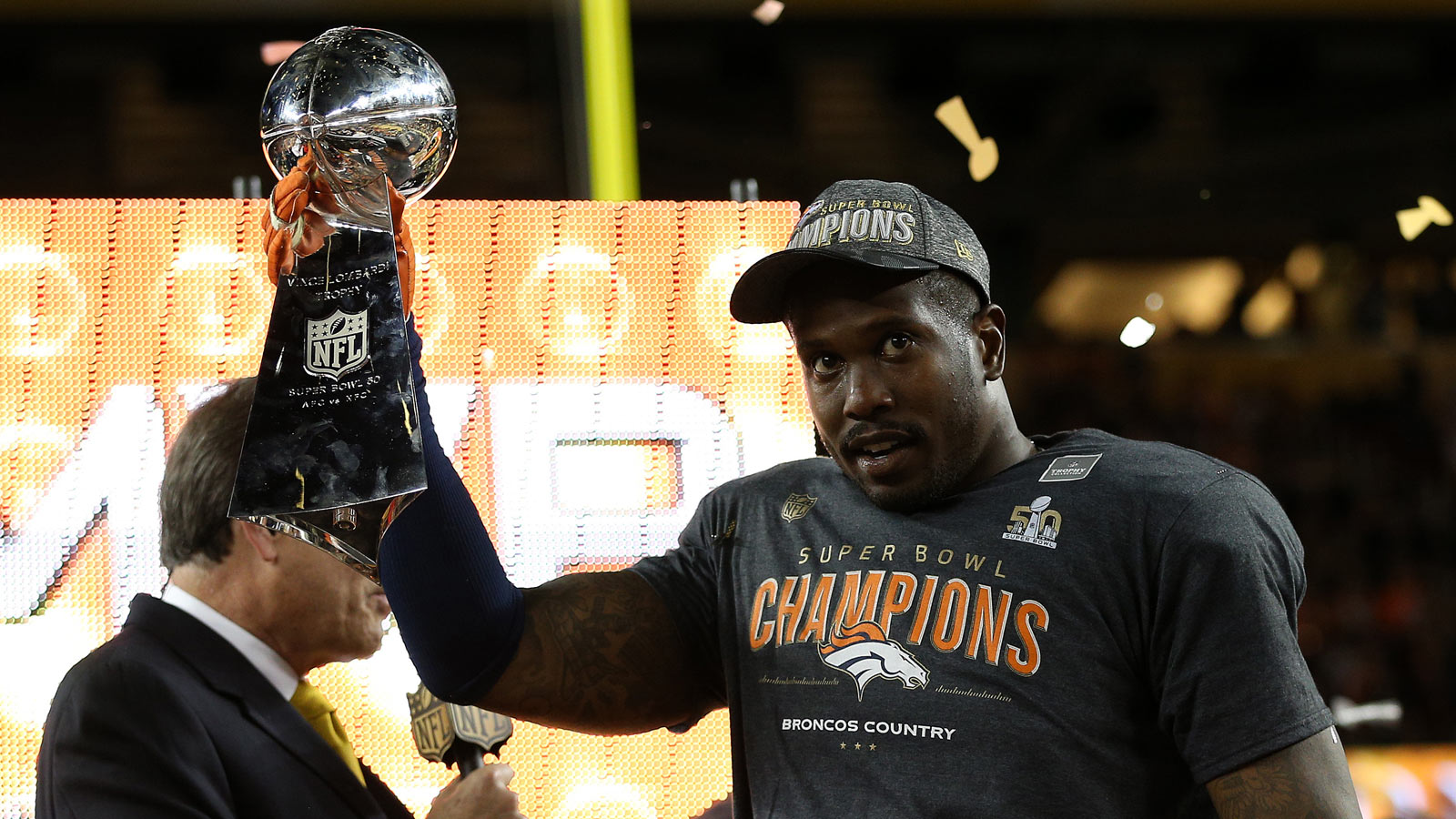 Von Miller had his way with the Carolina Panthers, turning in a dominant performance on the way to winning Super Bowl 50 MVP honors.
As if flying all over the field and getting to Cam Newton pretty much whenever he wanted wasn't a loud enough message, Miller had one parting shot as the Denver Broncos celebrated their victory.
The MVP took to Instagram and mocked the Panthers' dab celebration by replacing their heads with Crying Michael Jordan.
A photo posted by Von Miller (@millerlite40) on
Cold-blooded.
With that, Miller's work here is officially done.