Steve Young Criticizes the 49ers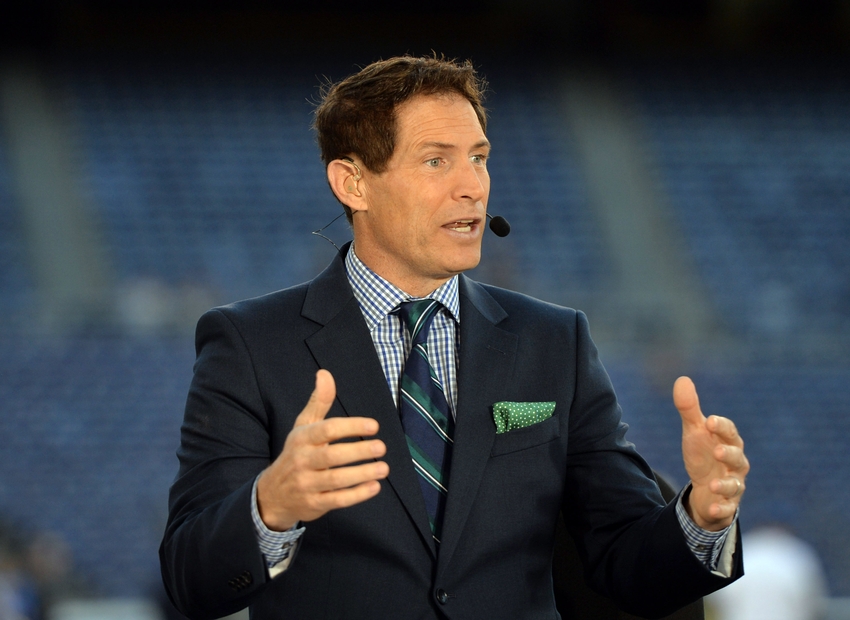 Steve Young, one of the greatest quarterbacks in San Francisco 49ers — and NFL — history, took issue with the way the 49ers handled their quarterback controversy.
Steve Young knows a thing or two about quarterback controversies, competing with and eventually succeeding Joe Montana as heir to the San Francisco 49ers quarterback position.
While much could be said about the 49ers decision-making then, Young did win a Super Bowl on his way to the Pro Football Hall of Fame. Now, he has taken issue with the 49ers current handling of yet another quarterback debate.
Young supports San Francisco's move to Colin Kaepernick. In his eyes, that is not the issue. When your team is 1-4, changes can be justified, especially considering Blaine Gabbert's sub-par play. But as Young told KNBR, he struggles with the way the 49ers went about the move, per The Mercury News:
"It's a little unnerving, the whole, 'We didn't want him to play until we got this whole thing wrapped up' . . .Like, we're in the middle of a season. We're trying to make things different. Change it. Get people back on track.

"And we can't play a guy, who, we think probably should have played some, if not more already, but we don't want to because if he gets hurt then we have to pay him. And I'm like, 'C'mon, Let's get this thing going.' So they finally get this done and now he's playing. That just feels awkward. I don't necessarily like it."
From a financial standpoint, this makes sense — if it was indeed the reason preventing the 49ers from starting Kaepernick. But from a football standpoint, such an argument is anathema.
More from Niner Noise
Steve Young is right to question the 49ers decision-making. Heck, just about anyone is these days.
All statistics, records and accolades courtesy of Pro-Football-Reference.com and Sports-Reference.com unless otherwise indicated.
This article originally appeared on