Steve Weatherford: I'm glad my family still has a dad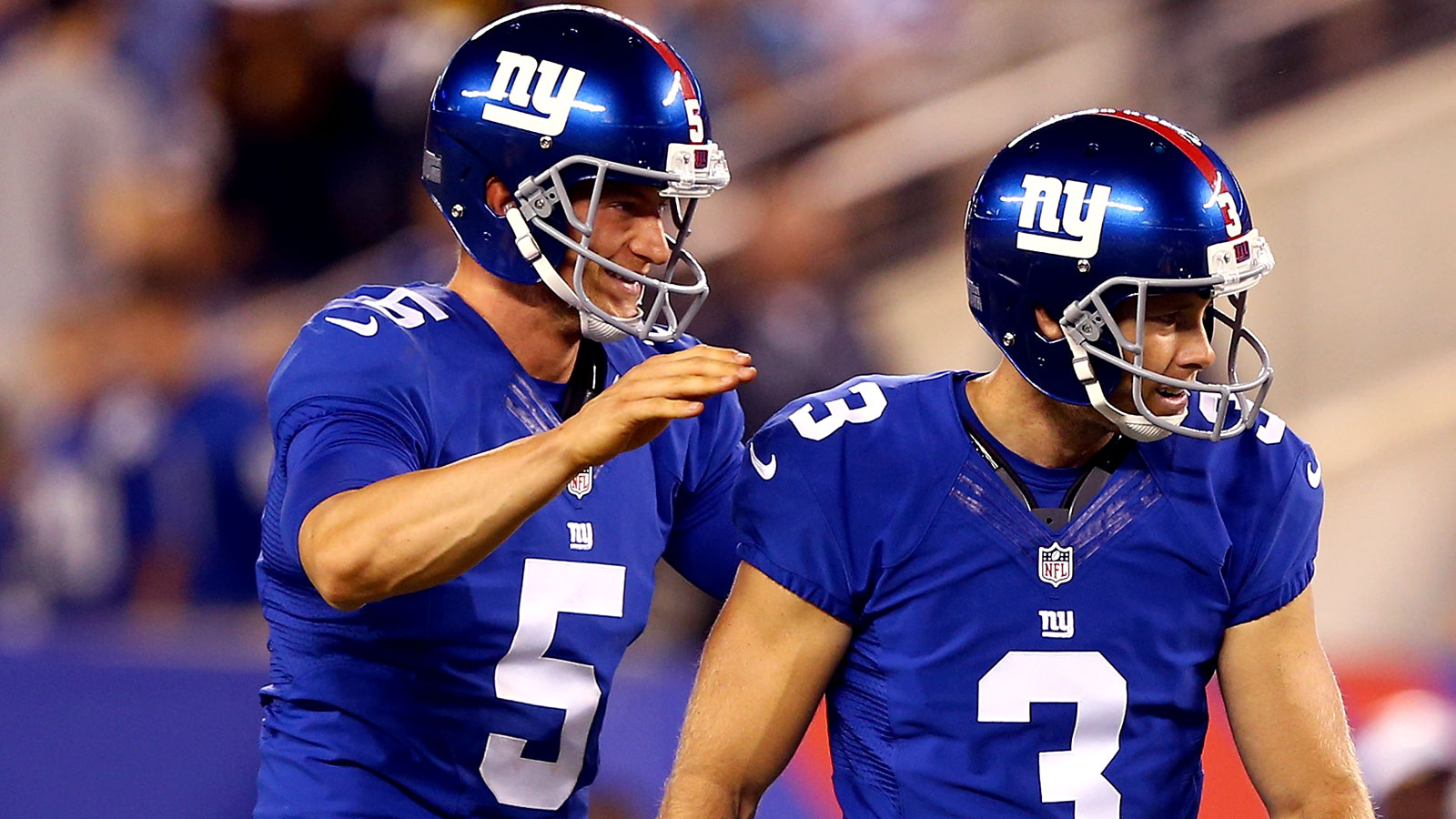 The past 30 hours for New York Giants punter Steve Weatherford have offered him a new perspective on how unpredictable life can be. At about 3:00 AM on Monday morning, while driving from Washington D.C. to get to New Jersey in time for the Giants' Monday OTA practice, Weatherford nearly lost his life. After escaping the accident without any major damage to himself, Weatherford went to work as the Giants opened up their second set of OTAs.
"I'm very fortunate to be standing here," Weatherford said to reporters Monday after practicing with his teammates, per True Jersey. "Very fortunate to be alive."
Weatherford wasn't the only driver who spun out and crashed his car due to the road conditions in wake of the summer storm.
Another drive hit that same bad patch of road as Weatherford did and crashed into Weatherford's rental car–after Weatherford had already exited the vehicle, of course. Weatherford checked on the driver only to find that he was unconscious and his nose was bleeding. Weatherford helped to wake the driver and guide him out of the dangerous situation.
Both Weatherford and the driver from the other car walked away without any major injuries, but it was obvious that Weatherford was a bit shaken by the incident.
"It just makes you realize how fragile life is," Weatherford said.
Of course, Weatherford's accident came almost directly after with watching his wife Laura, gave birth to a beautiful baby girl–Josie Jaclyn Weatherford. Weatherford is glad that Josei Jaclyn and the rest of his family won't have to feel the effect of what could have been had things gone wrong.
"Glad my little family has a dad," Weatherford said.
Why did Weatherford make it a point to rush back for Monday's voluntary practice? He feels that his teammates make up a part of his extended family, and he wanted to be with them after such an experience.
"My family is here," Weatherford said. "These guys are my brothers."
(h/t True Jersey)
Photo Credit: Elsa/Getty Images