Steve Smith Sr. calls out Jalen Ramsey on Twitter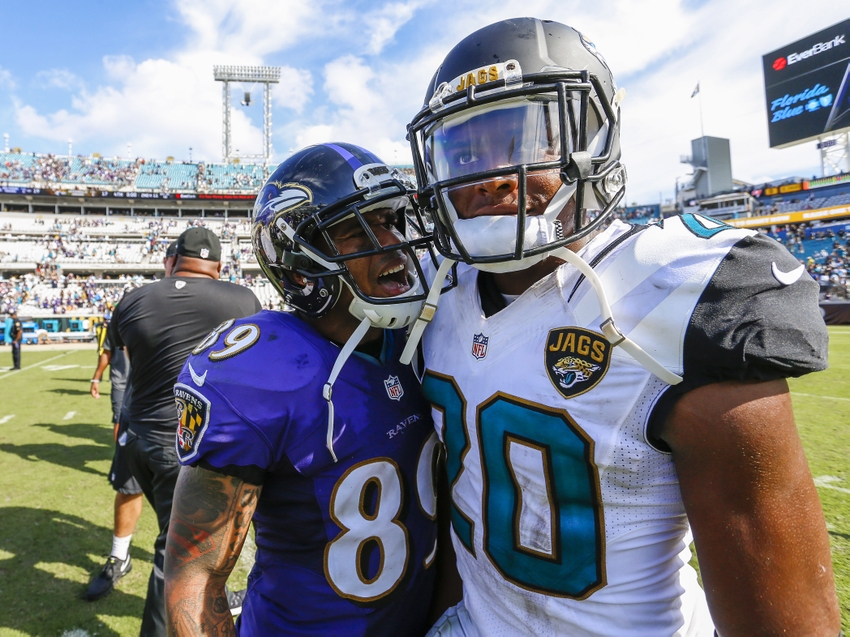 Jalen Ramsey wanted to get Steve Smith Sr.'s attention. And boy did he get it. 
2016 first round pick Jalen Ramsey has been impressive in his first three weeks. However, his team is still without a win, standing at 0-3 after a Week 3 loss to the Baltimore Ravens. After the game, the two players exchanged pleasantries. When asked about it, Ramsey called out veteran receiver Steve Smith Sr.
Safe to say Jalen Ramsey and Steve Smith are not going to be friends.

"He's a good player.. but I don't respect him as a man."#Jaguars pic.twitter.com/2sSypS02XD

— Alyssa Lang (@AlyssaLang) September 25, 2016
Ramsey showed a complete lack of respect for the veteran Smith. As anyone who knows Smith will tell you, Smith is never one to go down without a fight. This is Smith's last NFL season, so at this point, he really doesn't care what anyone thinks about him. And he said as much on Twitter.
I gave U every opportunity to speak face to face . But you found your voice safely behind closed doors. Young man I don't need ur respect! https://t.co/kaGDEhTkIF

— Steve Smith Sr (@89SteveSmith) September 25, 2016
When Smith starts calling you "young man", you know you just made a significant mistake. Ramsey might have no respect for Smith, but it's probably not wise to start whining about it to the media right after a loss. Especially not when Smith is one of the most respected players around the NFL. Smith probably doesn't care what Ramsey thinks about him because his Ravens picked up a huge win to advance to 3-0.
More from FanSided:
10 Best NFL QB/Head Coach combos
10 craziest NFL fan bases
Each NFL team's best draft pick
It would be quite typical of Smith to go out with a huge bang and the Ravens are trying to help him with that. Their defense has done quite well despite not having Elvis Dumervil and their offense can do just enough to score more points than their opponents. Smith hasn't been to the Super Bowl since losing to the New England Panthers while with the Carolina Panthers. But the way the Ravens are playing, he might be going on one last ride to the Super Bowl.
More from FanSided
This article originally appeared on