Steve Smith Dresses as Yoda to Speak to Press (Video)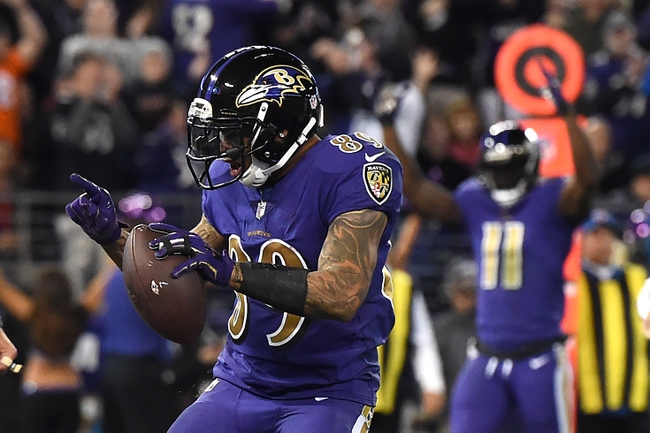 Address the media while dressed as Yoda Baltimore Ravens receiver Steve Smith Sr. did.
Baltimore Ravens wide receiver Steve Smith Sr. has firmly established him as one of the greats at his position. His tenacity, competitiveness, and drive are near unmatched at wide receiver or any position throughout the NFL. What makes him legendary, though, is that he's never afraid to speak his mind or be himself. And the results are unfailingly entertaining. But he may have outdone himself on Wednesday when speaking to the media.
It was just a normal Wednesday date with the press for the star wideout, so no one was really expecting much before he walked out. He may have another quip about hating watching kickers warm up, but it was doubtful he had anything like his "Ice up, son" remarks on-deck. Instead, of the usual, though, he left everyone laughing, scratching their heads, and wholly entertained.
That's because Steve Smith spoke the media on Wednesday while dressed in a full-body Yoda costume. I'm serious (H/T CSN Mid Atlantic):
.@89SteveSmith's press conference attire for today. 😂 pic.twitter.com/IBFWnSvh32

— Baltimore Ravens (@Ravens) December 7, 2016
Two days prior, Smith posted a picture of himself wearing the suit while shopping in Target (and also riding a bike in the store while wearing it):
However, no one then was thinking that he would be showing up in front of the press in the same attire. Yet here we are.
Smith is nearing the end of his run and, in all likelihood, this is his last NFL season. He was slated to retire at the end of last season, but as it was shortened due to injury, he felt he had unfinished business. No he's back and looks like he hasn't lost a single step. More importantly, enjoying the ride, Smith is.
This article originally appeared on