Stephen Jones: The right RB may already be on our roster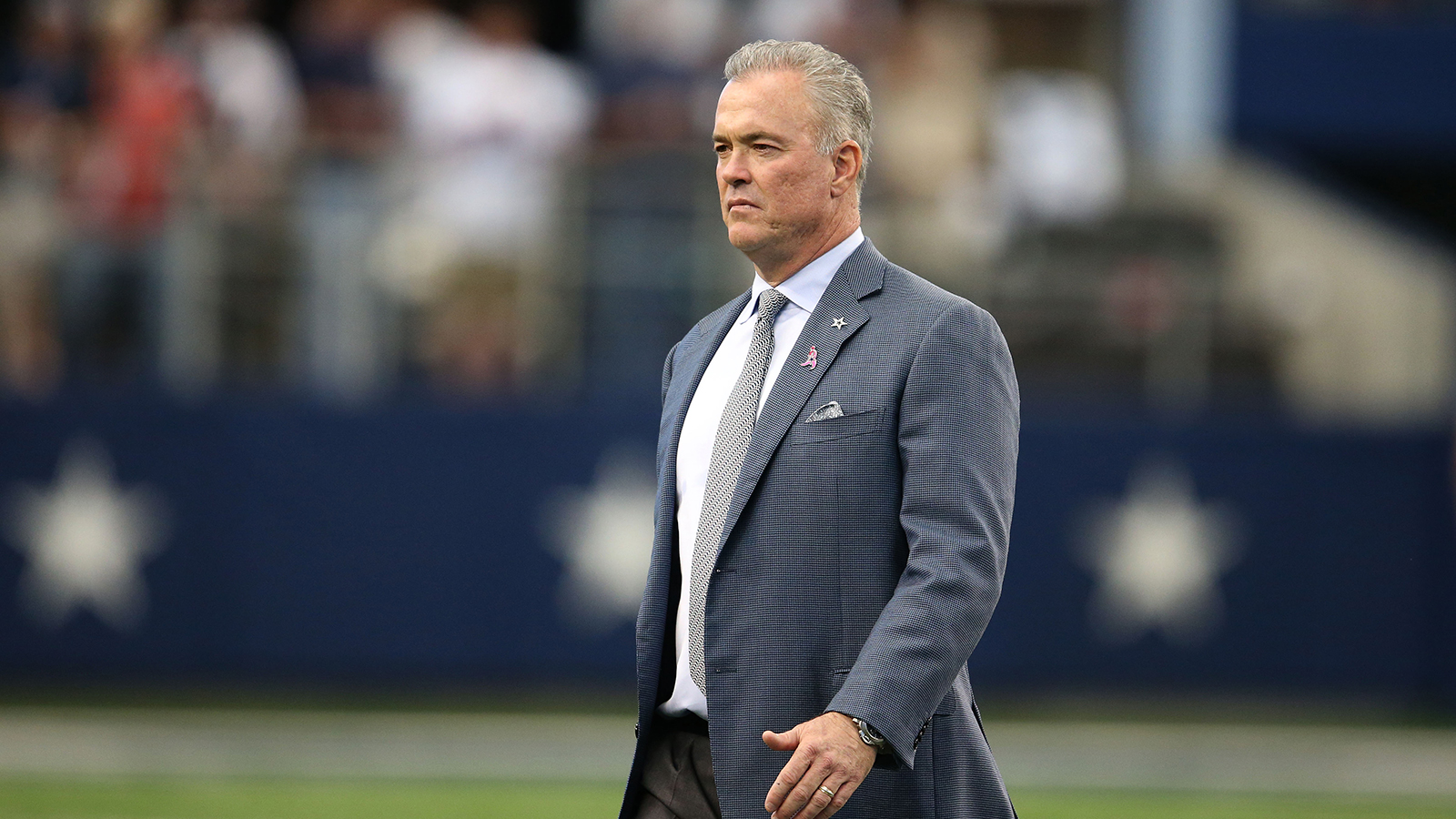 The Dallas Cowboys shocked the football world when they passed on a running back in the 2015 NFL Draft. Although they considered drafting several players throughout the process, they passed on them for players ranked higher at other positions.
The team's confidence in their current stable of backs also played a role. Cowboys VP Stephen Jones talked about the team's outlook at running back going forward.
"We didn't put the priority on taking a back that a lot of people may have thought that we might," Jones, the team's executive vice president, said during a Wednesday conference call with season-ticket holders. "We really feel like with Darren McFadden, Joseph Randle and Lance Dunbar that we have three really good running backs. At the same time, we're not done. Player acquisitions are 365 days a year. We'll continue to look to improve our football team.
Jones also mentioned 2014 practice squad running back Ryan Williams as a candidate to play a role on offense.
"Many times we were looking at backs later in the draft that we compared to Ryan and didn't feel like they were as good as he was."
Jones wouldn't rule out adding another running back to the roster either.
"That doesn't mean that we won't be adding a back before we go to camp or during camp or even during the season. I know a team that won a Super Bowl this year, the New England Patriots, that added a back [LeGarrette Blount] at the very end of the season and helped lead them to a Super Bowl. You never know when the right guy is going to be there. We happen to think the right guy may be on our football team as we speak."
Perhaps the most interesting nugget from Jones' conference call was the confidence he expressed in free agent acquisition Darren McFadden.
"We really think Darren's in the best shape of his career," Jones said. "He looks great out there. We really think that you put him behind our offensive line and he has some luck and stays healthy, we might really have something here."
Jones made it clear that just because DeMarco Murray won't be in the backfield doesn't indicate that the team will alter their offensive philosophy.
"We think it's very important with this offensive line we have that it's become really a part of what we're about," Jones said. "Part of our culture, part of our team toughness is to run the ball. Talking to Coach Garrett, talking to Coach Linehan, they're more committed than ever, after watching the tape this year and really going back and reviewing the season, that running the football is a huge priority for us."
As we head into OTAs and training camp, we will get a much clearer picture of how the running back situation will shake out. It is still likely that one of these backs will emerge from the pack as the lead runner, even if his share of touches doesn't come close to matching Murray's 450 total touches in 2014.
(h/t Dallas Morning News)
Photo Credit: Matthew Emmons/USA TODAY Sports