Stefon Diggs OUT vs. Lions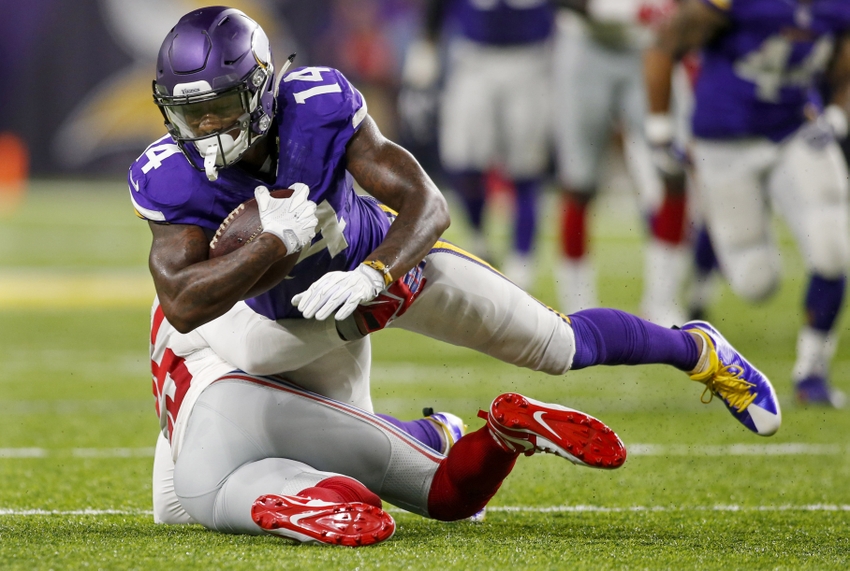 The Minnesota Vikings will be without wide receiver Stefon Diggs for Thursday's game against the Detroit Lions, a huge loss in a pivotal contest.
Minnesota is desperate to win on Thanksgiving against the Lions. The Vikings already lost in their previous matchup at U.S. Bank Stadium, falling in overtime on a Golden Tate touchdown on overtime. Now, Minnesota will be going into Forld Field on Turkey Day without its best remaining offensive weapon.
According to Ian Rapoport of NFL Network, Diggs will be inactive for the contest due to a knee injury. Diggs remains the best receiver on Minnesota despite the presence of first-round picks Cordarrellle Patterson and Laquan Treadwell. It will be Treadwell's first start since being taken in the 2016 NFL Draft this April out of Ole Miss.
The Vikings and Lions are both 6-4. Should Detroit find a way to sweep the season series, it will be a game up on the Vikings and hold the tiebreaker with only five games remaining. However, a win by Minnesota would out it in the driver's seat for the NFC North and a home playoff game.
Diggs will be hard to replace. This season, he has 67 receptions and 747 yards with two scores. Sam Bradford will have to hope the running game is strong in his absence.
More from FanSided
This article originally appeared on