Steelers: Week 4 Power Rankings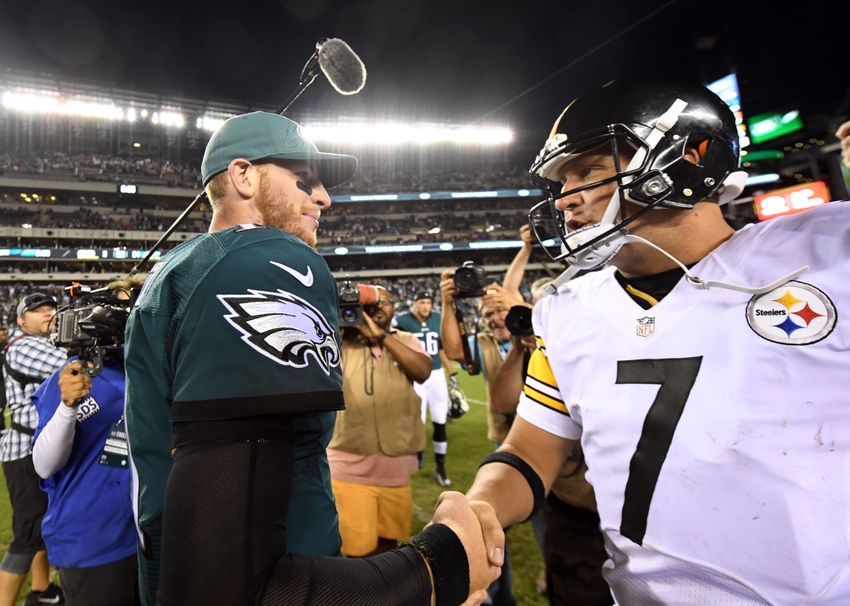 Following a 34-3 blowout loss that marked the biggest margin of defeat for Pittsburgh since 1989, it should be expected that the team may take a hit in the Power Rankings. How far will Pittsburgh slide?
NFL.com: No. 7
Last Week: No. 1
"The Steelers looked flat terrible on Sunday. The only thing higher than Ben Roethlisberger's throws were the high fives Markus Wheaton wasn't getting for catching the ball. Good grief. The only reason Pittsburgh doesn't drop lower is the return of Lev Bell." -Elliot Harrison
Well, it was fun to be on top while it lasted. It's hard to argue with such a drop. The Steelers got absolutely embarrassed against an Eagles team that was thought to be a very winnable matchup. The offense that has been unstoppable for the last couple of seasons was completely ineffective, and the return of Markus Wheaton was nothing but disappointing.
Harrison generously didn't let the Steelers fall any further. Why? Because finally, Le'Veon Bell is back. While DeAngelo Williams has been great as of late, Bell brings a whole new dynamic to the Steelers offense and one that could easily propel the Steelers back up near the top.
Not a good day for Ben Roethlisberger, and not a good day for the Steelers. Blame it on a curse that has kept the Steelers from winning in Philadelphia since 1964, but the team just didn't show up.
ESPN: No. 9
Last Week: No. 2
"What was that? Three points when you want to average 30? That's … not good. QB Ben Roethlisberger has completed less than 55 percent of his passes the past two weeks, and now has to face a Chiefs team that intercepted six passes in Week 3."
Ben Roethlisberger's day in Philadelphia was not one worth remembering. With an offense so high powered, it's rare to see him walk out of a stadium without tossing at least a touchdown or two. Instead, Roethlisberger consistently threw poor passes, and while there were a few drops and unfortunate plays, he struggled.
ESPN has pointed out that Roethlisberger is off to an uncharacteristically poor start to the season. While it doesn't seem too concerning just yet, it's definitely something to keep an eye on. He is still yet to have a game without an interception, and coming off his first game of the season without even a touchdown pass, all eyes will be on him moving forward.
Hopefully a few things will change. Bell will be back, which should add another weapon for Ben. Maybe Markus Wheaton just needed to knock off some rust; we know he's capable of catching the ball and making big plays. The Steelers have the weapons to be the best offense in the league. Just got to make it work.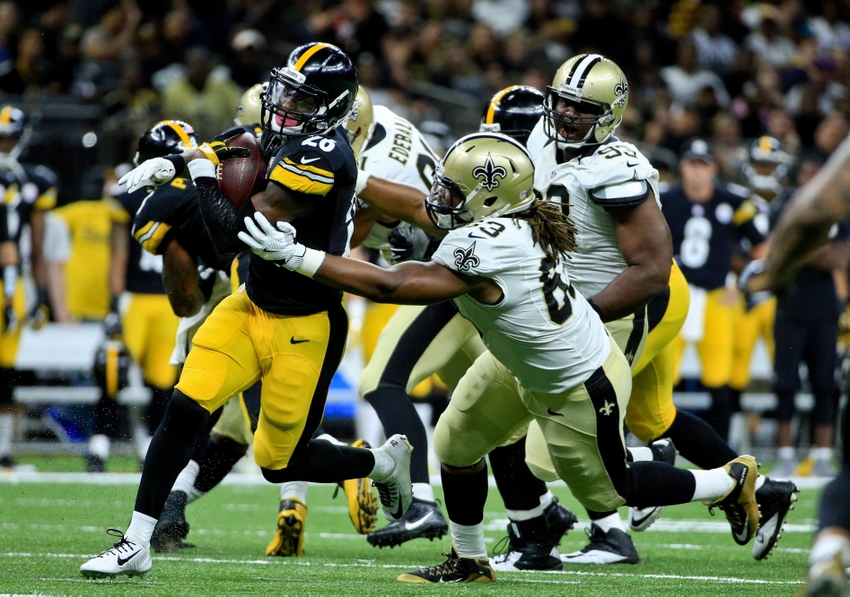 Fox Sports: No. 7
Last Week: No. 2
"The Steelers looked like one of the two best teams heading into their matchup with the Eagles. Yet, all they did was lay an egg and suffer their worst loss since 1989. There are still several question marks on defense, but Le'Veon Bell's return should give the offense a spark after falling flat" -Cameron DaSilva
The Steelers entered this week truly as one of the best two teams in the entire league. Many people had them pinned as their Super Bowl representative in the AFC if they could muscle by the Patriots.
After Sunday's performance, it'd be rare to find too many people outside of the fan base still thinking that high of Pittsburgh. Obviously one game doesn't define a team, but it'll take some time to restore some people's faith in Pittsburgh's ability to win after suffering such a lopsided defeat.
The defense surely has many question marks coming out of the game, but it's also fair to note that they suffered so many injuries including Lawrence Timmons, Ryan Shazier, Robert Golden, and Mike Mitchell. They are all starters, and have contributed positively to rebuilding a defense that has been shaky differently.
Hopefully none of the injuries are too serious, and our defense can go back to keeping teams out of the endzone.
Yahoo Sports: No. 8
Last Week: No. 2
"I heard George Karl, the longtime NBA coach, talk once about "gong games." Those are games so bad, you bang the gong and focus on the next game, never pausing before moving past what just happened. The Steelers had a gong game on Sunday in Philadelphia. It was so awful, all the Steelers can do is forget it and move on." -Frank Schwab
Well there you have it. The Steelers dropped 5-6 spots in every single Power Rankings. Even worse, it's not fun having to see the Eagles making the cover on almost every single one, but they did deserve it.
The Steelers had their worst game in the Tomlin Era, and Roethlisberger Era. It was terrible to watch, and it was not what fans want to see out of a team with Super Bowl aspirations.
As Frank Schwab so kindly pointed out, the Steelers had themselves a "gong game." The best thing that fans, and players can do is put it in the past, and look toward next week. Next week the Steelers will be returning home to face the Kansas City Chiefs in a very key AFC matchup.
Will the return of Le'Veon Bell and (hopefully) our injured starters be enough to hoist the Steelers over the Chiefs and up these power rankings? We'll see.
This article originally appeared on