Steelers: Week 1 Power Rankings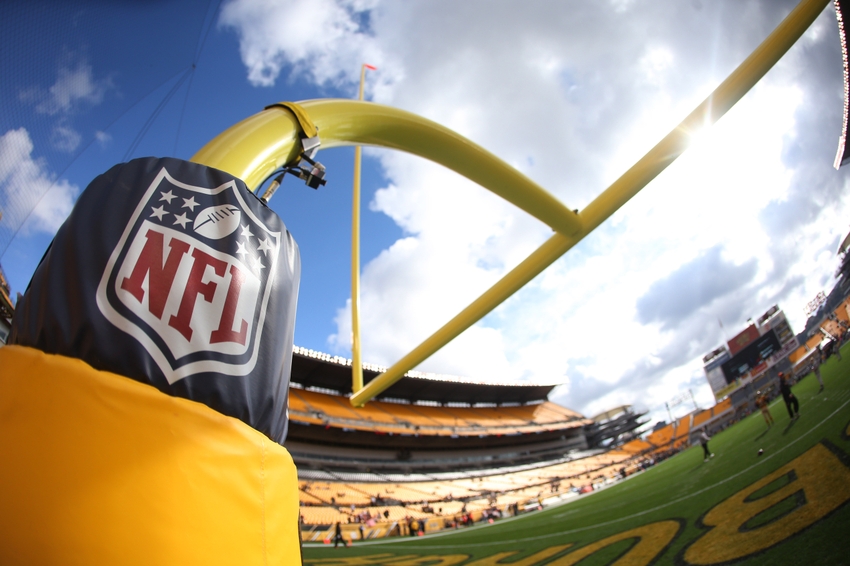 The Pittsburgh Steelers have high hopes heading into 2016. Some analysts have even discussed them as a potential Super Bowl contender while others have trouble seeing them succeed with so many suspensions and injuries.
The Steelers are unanimously recognized as one of the best teams in the league. For the last decade, the Steelers have been one of the most consistent teams behind maybe only Tom Brady's New England Patriots.
Heading into 2016, where might Pittsburgh be ranked amongst the rest of the NFL?
NFL.com: No. 7
"Unless you have been watching Pittsburgh Maulers games on video cassette to get your football fix the last seven months, you likely are sick of hearing about suspensions. So I won't tell you that's why Pittsburgh is seventh. Let's talk defense. Bud Dupree going on IR doesn't help, but look for this Steelers unit to be improved in Keith Butler's second year as DC. Pittsburgh ranked 11th in points allowed during a transitional year in 2015. The secondary remains a factory defect, but this group overall might be sturdy enough to win it all." -Elliot Harrison
We'll start with NFL.com and one of the more popular set of power rankings for fans. At first glance, the ranking of 7th isn't very appealing for Steelers fans, especially those who have their eyes set on a 7th Lombardi.
However, seeing those teams currently rated above Pittsburgh, it's hard to really be upset with the placement, for now. Some fans might be upset that a Trevor Siemian led Denver Broncos are above us, but being the defending champions and having the best defense in the league does make it justifiable.
The Panthers, Cardinals, Seahawks, Packers, and Patriots are justifiably above the Steelers, for now, due to being more well-rounded, while the Steelers are more offense oriented (and the injuries/suspensions just don't bode well).
I think NFL.com really hit the bullseye on this one. It's hard to debunk any of Harrison's statements about the team, and he still says that he really could see Pittsburgh winning it all. The above teams had better 2015 seasons, and have been slightly better overall for the last couple of years. Since it's hard to tell before a real snap has been taken, it's fair to give those teams the benefit of the doubt.
ESPN: No. 2
"The past two seasons rank as the highest-scoring seasons in Steelers' franchise history. The Steel Curtain might be no more, but with an offense like that, they'd probably still win with linen curtains."
So I guess ESPN is pretty high on the Steelers this year. We won't complain.
As opposed to NFL.com's concerns regarding the young defense transitioning, injuries, and suspensions, ESPN has taken the road where they believe that the offense will simply be too dominant for anyone to stop them and nothing else matters.
The only team ranked above Pittsburgh is the Seattle Seahawks. It's definitely interesting how ESPN laid out their rankings. As opposed to NFL.com really taking last season's outcomes into factor, ESPN seems to really want to start things from scratch placing what they'd likely deem the likely Super Bowl between two teams that didn't make it past the Divisional Round last year.
I would say that ESPN probably gave Pittsburgh a bit too high of a grade on this one. I think teams like the Cardinals and Packers are definitely above Pittsburgh. One could debate Pittsburgh being above Denver, New England (due to Tom Brady's suspension), and Carolina (questionable secondary, not as high powered offense), but it's hard to put Pittsburgh this high so early on.
CBS Sports: No. 7
"Even with Le'Veon Bell missing time and Martavis Bryant gone, they will be a force again on offense. It's hard to believe, but improvement on defense is the key."-Pete Prisco
Just like NFL.com, CBS Sports has pinned Pittsburgh to being the 7th best team in the league. However, the order of the teams above is quite different.
Every team that was above the Steelers in the NFL.com rankings is above them in this one as well, except for the fact that the Bengals are above Pittsburgh and Denver has dropped down.
Now, the Broncos being lower than Pittsburgh is surely justifiable. They really do have some concerns offensively, and their defense might not be enough to save them. Cincinnati being above Pittsburgh, however, doesn't seem quite right.
Now, I know Cincinnati has had quite a few good years recently. They've had some playoff issues, but that doesn't deny the fact that they have an extremely talented team. Still, with the departures of Reggie Nelson, who led the league in interceptions last season with 8, Mohammed Sanu, and Marvin Jones, they have a lot of question marks heading into the season.
Pittsburgh obviously has some holes as well, but for the most part, they know what state they are in, while Cincinnati, especially in the passing game, can't be as confident.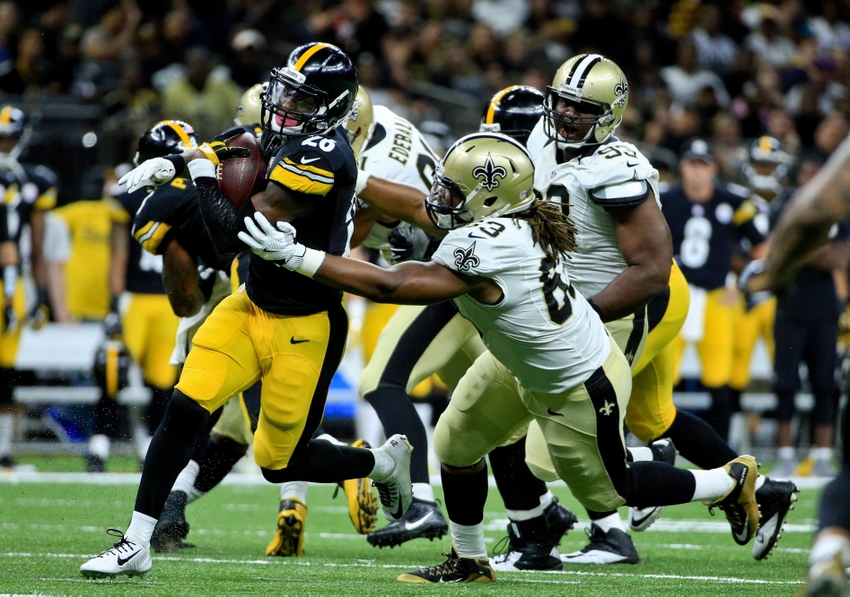 FOX Sports: No. 6
"While Pittsburgh will be without Le'Veon Bell for the first three games, it will merely be a small bump in the road. Cincinnati is their only real threat in the first three weeks, and upon Bell's return, the Steelers will return to form. They're a team to watch in the AFC." -Cameron DaSilva
FOX Sport's Cameron DaSilva placed Pittsburgh just above Denver and Cincinnati, which contradicts a few of the others. Very much like ESPN, they placed Seattle at the top of the rankings, which is definitely interesting, especially with Marshawn Lynch retired and an Offensive Line seemingly in shambles; but let's keep this Steelers themed…
A running theme in these rankings is that basically the Steelers are a team to watch, and even if they have defensive concerns and suspensions, they will be fine. Something that was very vaguely touched upon here and that none of the others have mentioned is that Pittsburgh's schedule really isn't that bad.
Sports Illustrated: No. 6
The Steelers' offense will be explosive, with or without Le'Veon Bell. The defense … well, they just traded for Justin Gilbert with the genuine hope that he improves their secondary, so they could cough up quite a few points this season. If you like 38–31 games, this could be the team for you. -Chris Burke
Well at least these outlets seem to be on some sort of understanding where the Steelers stand. Most of them are pretty close to each other. Sports Illustrated, much like others, ranked the Steelers as the 6th best team heading into the season.
Very surprisingly, Burke has the Packers all the way down at No. 8 while most of them have them as a top five team, some even in the top three. However, he does justify that they should be a unanimous NFC North victor in the light of Bridgewater's injury, and that they do have a tough schedule.
Back to the Steelers. Burke does point out the definite issue with the Steelers defense, so much so that they felt the need to trade for a Cleveland draft bust in cornerback Justin Gilbert (hey, if New England can do it, we can too!). Anyway, it's surprising to see Burke rate them so high if he thinks the defense is that much of a concern.
I guess he's got a bit of confidence in Ben, Bell's return, and that potent Steelers offense.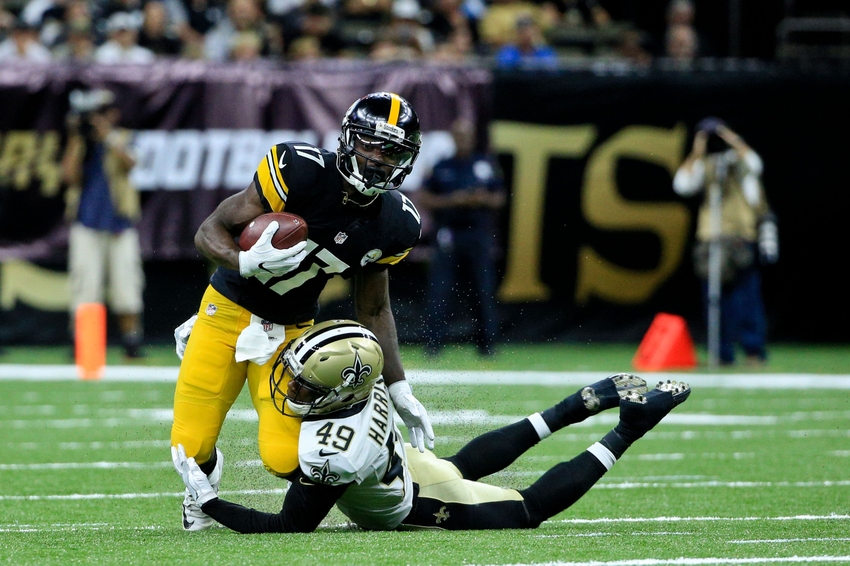 Yahoo Sports: No. 5
"Sammie Coates didn't have the type of preseason that anyone hoped after a good camp, and now Eli Rogers is expected to be the third receiver in Pittsburgh. There's still time for Coates. Someone other than Antonio Brown has to catch the ball for the Steelers." -Frank Schwab
Yahoo Sports placed Pittsburgh a touch higher than most of the outlets, except for ESPN. Once again, the Packers dropped down due to surprise release of Offensive Lineman Josh Sitton. Above the Steelers remained the usual cast of the Panthers, Cardinals, Seahawks, and Patriots.
It's also fair to note that in all of these rankings, the Chiefs were a team always lurking behind Pittsburgh. They are definitely a team to watch throughout the season, and a potential threat to Pittsburgh down the road.
Yahoo Sport's Frank Schwab mentioned the concern that the Steelers don't really have anyone besides Antonio Brown to catch the ball. Markus Wheaton is definitely a valuable No. 2 option, but he isn't quite the threat that Martavis Bryant has been when playing.
Sammie Coates definitely did have a subpar preseason, but I wouldn't go so far to talk like Eli Rogers is a bad No. 3 receiver. He had a great preseason, so let them man play some snaps before anything. It's also fair to note that Le'Veon Bell is a major threat in the passing game once he returns.
This article originally appeared on