Steelers vs. Cowboys: Coordinators Comments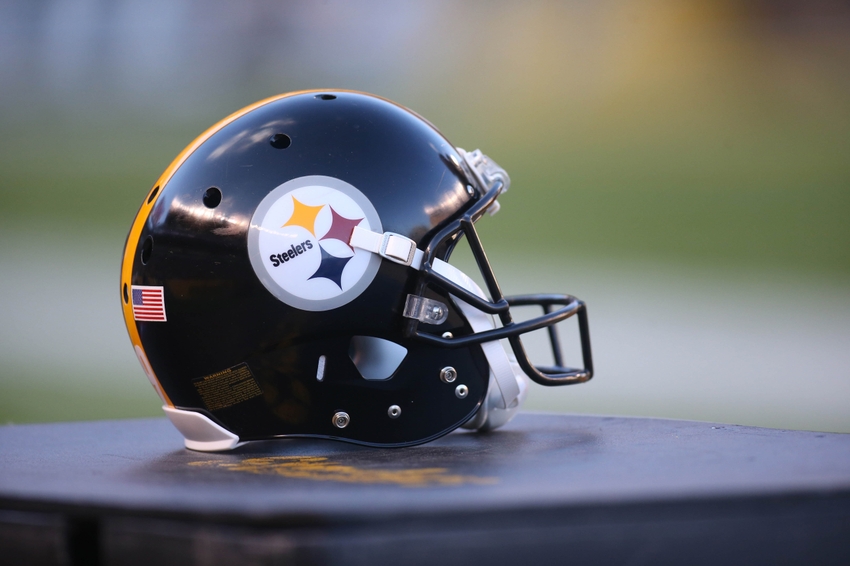 The Steelers coordinators have a tough task this week of rebounding from a disappointing divisional loss in Baltimore last weekend.
The coaching staff has taken a lot of heat this week as tensions typically run high during a losing streak. This is not the position Pittsburgh thought they would be in when they jumped out to a 4-1 start.
They're now 4-4, losers of their last three and let a bad Baltimore team get a game up on them in a division that should be a cake-walk to win. We can look at all of the data and stats in the world to show how in the last few seasons Mike Tomlin has led successful second-half seasons but the way this team has performed is troubling considering the talent on the roster.
So how does Todd Haley turn around an offense that has been outscored 78-48 in their last three games? Haley said this week that the game plan needs to involve guys not named Antonio Brown making the plays.
When asked who he thought should be the next to step up whenever AB is triple-teamed he just said that they all should.
"I like them all. The injuries have been something that has hurt. I said going into this year one of the keys for us is guys not named AB making plays when given the opportunity. When we have done that we have been very productive offensively. I think it will continue to be a key and we have to continue to push these young guys at all positions. We have to push them now that they are not rookies anymore; we are halfway through the year. If they are second-year guys, they have plenty of experience. They need to step up and consistently do their part." – Todd Haley
He could have been directing that towards any number of guys but I'd be giving Sammie Coates and Eli Rogers the side eye, if I were him.
I know this won't be the popular thing to say but I'd also be giving Ben Roethlisberger the side eye this week. I saw him come out and be all "Follow me" to his teammates but when re-watching that Baltimore game I'm just like, 'Really?'
I feel like if the game plan was to be conservative and try to run the ball then fine, they've clearly abandoned that plan way too early in previous losses. However, if you're watching Le'Veon Bell run into a metaphorical brick wall over and over again perhaps you should check out of some of those run plays?
Don't tell me he doesn't have the authority to change a call at the line of scrimmage.
Defense
The defense has been equally hair-pulling so far this season. This week Keith Butler is tasked with trying to shut down the league's top rusher in Ezekiel Elliott. He's got 891 yards so far on 177 carries as a rookie.
I know we were already prepared for the defense to still be the weakest link of the team. But this has gotten rather out of hand if you ask me. Injuries have played a major part here as well. Losing Cameron Heyward for any amount of games will cause a drop in quarterback pressures but come on.
They have to find a way to not get gashed for 200+ yards on the ground by some barely-known running back while not even getting after the quarterback either. Blitz someone for crying out loud.
Butler's message to the troops this week was to stop the run.
"We have to stop the run. We've got to stop the run with these guys and get them in situations where they have to throw the ball to get a first down. We have to get the ball back for our offense. They have a pretty good defense too. We have to get the ball back and give our offense as many opportunities that we can for them to score. We have to get some turnovers too. We got one last week, and had the opportunity to get three of them, and we only got one. We have to do that and pressure the quarterback." – Keith Butler
See, not that hard. Just don't let them run all over you and score is all. Easy peasy.
Special Teams
What do you even say about special teams at this point? Danny Smith's unit really puts the "special" in special teams and not in the good way. Where do we even begin?
Just for the last game alone we have a blocked punt, a roughing the kicker penalty and quite possibly the worst onside kick attempt in NFL history. Tomlin called the blocked punt a "missed communication" during his Tuesday presser.
Smith echoed the sentiment that assignment-wise it was a missed communication and he took the responsibility saying that it was a coaching issue that led to the blocked punt. Otherwise Jordan Berry has been one of the most consistent players on the team.
"It was a lack of communication and I am going to take the blame for that. If we have two players on the field that aren't on the same page, that's me. We're move forward and it won't happen again." – Danny Smith
When it comes to the failed onside attempt Smith took that personally as well. He dismisses any idea that the play was not a serious attempt that had been practiced and prepared for. He explained that it's a play Chris Boswell had used in college and they have practiced it many times.
He reiterated what Tomlin had said about it before that it was a matter of execution and that if given the opportunity again Boswell would have to be able to perform under pressure. Or in other words he'd have to not kick the ball directly into his other leg. So there's that.
Welp. It's not going to be an easy one, folks. But this is why we're fans. They can turn it all around with a win here. And a win next week and the week after that and the week after that and you get it.
You can listen to the coordinator's talk right here.
Here we go Steelers! Here we go!
This article originally appeared on