Steelers vs. Cowboys: Breakdown, Matchups, and Predictions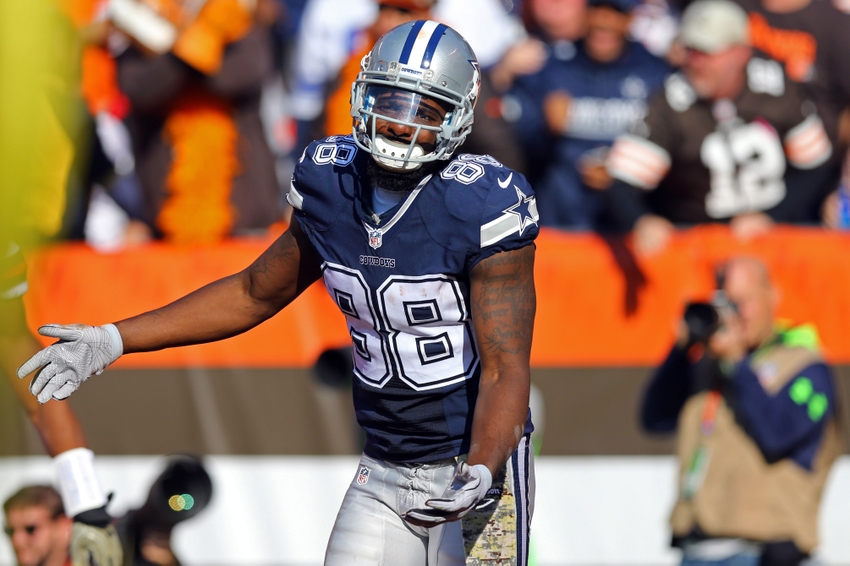 The Pittsburgh Steelers return to Heinz Field on Sunday desperately searching for a win following the latest loss in their three-game losing streak. That win will not come easy, as the Dallas Cowboys look to further their impressive record under a duo of young, but talented offensive playmakers.
Breakdown:
The Steelers loss to the Ravens could not have come at a worse time. The return of Ben Roethlisberger from injury was expected to give the Steelers a fighting chance to hold their lead in the AFC North. Baltimore was suffering from a four-game losing streak, and the Steelers' offense was expected to be relentless in their pursuit to win.
The offense was anything but relentless. Roethlisberger looked nothing like the quarterback that was under center earlier in the year. Overthrown and underthrown passes, shakiness in the pocket, indecisive throws, it was all there. Not until the fourth-quarter, when the game was well out of hand, did Big Ben start to open up. The Steelers' determination to continuously put the ball in the hands of Le'Veon Bell, who rushed for only 32 yards, displayed that Big Ben wasn't 100%.
The Steelers' defense held the Ravens' offense to one touchdown and largely kept their team in contention to win. Artie Burns picked off the first pass of his career, Joe Flacco was sacked three times, and Terrance West was limited to 21 yards on 15 attempts. They will need to perform on a high level against a Cowboys' offense that has a knack for breaking down defenses.
After a nail-biting loss in week one to the New York Giants, Dak Prescott has led the Cowboys on a seven game win streak that has firmly planted them atop the NFC East. Behind a talented offensive line, Ezekiel Elliott has ravaged defenders, and Dez Bryant's return gives Prescott another weapon to utilize.
Led by Sean Lee and Tyrone Crawford, Dallas' defense has returned to a state of relevance after years of being considered a hindrance to their team. The defense has registered 18 sacks this season, and will be after Roethlisberger early and often. If they rattle Pittsburgh early, Dallas will have an easy time winning their eighth straight game.
Matchups:
The Steelers' defense vs. Ezekiel Elliott
The Steelers' 11th ranked rush defense (per ESPN) will have their work cut out for them against Elliott. The rookie has amassed a total of 891 rushing yards this year, averaging five yards a carry. Elliott rushed for over 130 yards in four straight games earlier in the year, proving he is an effective rusher. If the Steelers do not clog up their gaps early, he will make short work of their defensive line.
Ryan Shazier was a big factor in limiting Baltimore's ground game last week. His ability to contain the run was so important that Vince Williams saw only a total of three defensive snaps. Limiting Elliott on the ground takes away an element of what makes Dallas' offense so dangerous. If he is forced to throw, the Steelers know they can blitz Prescott into an uncomfortable situation.
Eli Rogers vs. Anthony Brown
After their loss to the Ravens, Antonio Brown stated that his supporting cast of receivers must step up when he is double covered. With Markus Wheaton and Darrius Heyward-Bey are inactive this weekend the rest of the receiving corps must get involved early. Second year receiver, Eli Rogers, has a chance to cement his role in the Steelers' offense for the foreseeable future.
Rogers has been largely quiet since his first career touchdown in week one. Attempts to keep Wheaton in the starting lineup have failed due to setbacks with his shoulder injury. Rogers' six catch, 103 yard performance against Baltimore proves he can be the one to step up. The Steelers will need him to perform as well, if not better, in their matchup against Dallas.
Covering Rogers will be Anthony Brown, Dallas' 2016 sixth-round pick. With Morris Claiborne likely inactive on Sunday, he will be utilized early in their secondary. Brown's most active game this year came against Green Bay, in which he recorded ten tackles. This will be one of the more important matchups of the game against two young playmakers.
Artie Burns vs. Dez Bryant
The Steelers have made it clear that they want first-round pick, Artie Burns, to assume starting duties. Even with William Gay healthy, Burns appeared in all seventy defensive snaps against the Ravens. The snaps awarded to Burns resulted in the first interception of his career, and the first of the year for the secondary. Dez Bryant will serve as Burns' biggest test of the season thus far.
Bryant was sidelined for a majority of the year due to a hairline fracture in his knee. Although he only recorded one catch against Cleveland last week, Bryant is still a viable threat to the Steelers' secondary. Burns must be vigilant when defending Bryant, and limit penalties as much as possible.
Burns was called for defensive pass interference on one play late in last week against Baltimore. Breshad Perriman had a significant size advantage over Burns, which led to the interference call. Bryant, a sizable receiver himself, will take full advantage of the rookie's carelessness if he attempts to get too grabby. If Burns is able to limit Bryant in the contest, it will prove that he can be trusted to handle opposing offenses number one receivers in the future.
Predictions:
The Steelers' defense limits Elliott to less than one-hundred scrimmage yards, but he is able to score at least once.
James Harrison registers at least one sack, becoming the Steelers' all-time sack leader.
Eli Rogers asserts himself as a viable number two option for Ben Roethlisberger, recording over one-hundred receiving yards and a touchdown. 
The Steelers end their three game losing streak, handing the Cowboys their first loss since September, in a 28-24 victory. 
More from Still Curtain
This article originally appeared on