Steelers News: Lawrence Timmons, Ben Roethlisberger, Odell Beckham Jr.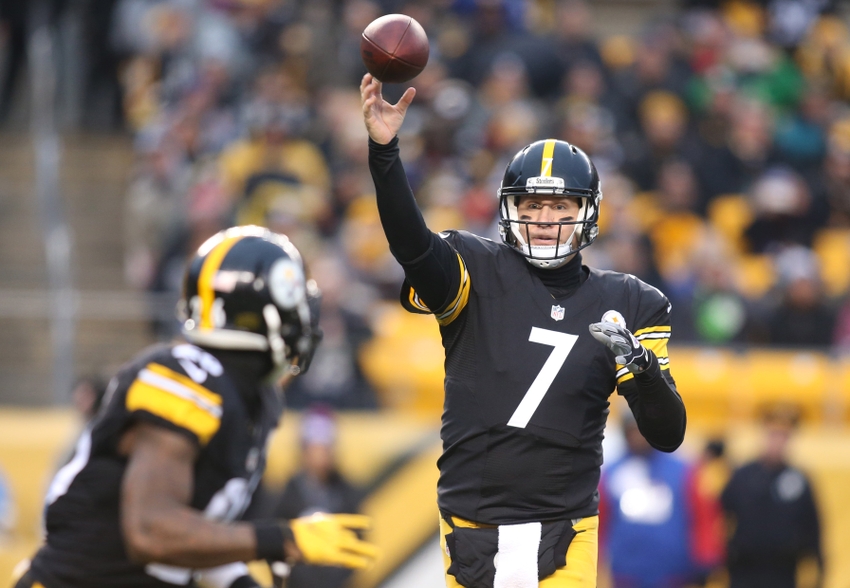 The Steelers are coming together at exactly the right time after a big win over the Giants at home. While the team prepares for the final quarter of the regular season we'll be busy looking for mentions of your Black & Gold so we've got you covered. Here's your Steelers Morning Huddle for Monday, Dec. 5th.
Splash plays
Pittsburgh was in need of a win on Sunday and they got that win primarily because of the efforts of the defense. An uncharacteristic fumble by Le'Veon Bell and an interception by Ben Roethlisberger could've swung the momentum in the wrong direction but Timmons and the defense wouldn't let that happen.
For his efforts Timmons was named Digest Player of the Week by Bob Labriola. The defense picked off Eli Manning twice but Timmons' interception came in the second quarter as the Giants were in the Pittsburgh red zone. He returned it 58 yards and the team scored on the ensuing possession.
No confirmation on if he had to puke on the field to make this magical defense come alive.
I'll follow you anywhere Mr. Roethlisberger
ESPN's Jeremy Fowler reminds us that quarterback Ben Roethlisberger delivered a request to his team for the second half. His simple request was that they just follow him. Not like on Twitter or anything like that, but literally follow him.
He's accumulated 1,085 yards, eight touchdowns, one interception ad three wins since that request. The one interception was against the Giants in an otherwise stellar performance by the veteran in his 13th season. He went 24 of 36 for 289 yards two touchdowns and one interception.
If Alejandro Villanueva didn't get totally worked by Olivier Vernon the whole game Ben wouldn't have been sacked either. All in all; good day.
You mad, bro?
Giants receiver Odell Beckham Jr. may have out-done Antonio Brown in the stats sheet on yardage on Sunday, hauling in ten catches for 100 yards but AB won where it counts; in the end zone and on the scoreboard.
Afterwards, Beckham played the sour grapes role standing at his locker whining about the officiating. As if the refs should've called more penalties on Pittsburgh, who were flagged 12 times for 115 yards.
Pay no attention to the attempted murder on Le'Veon Bell or the blatant holding by the Giants offensive line on every friggin play.
This article originally appeared on