Steelers News: Kevin Greene, Cam Heyward, Le'Veon Bell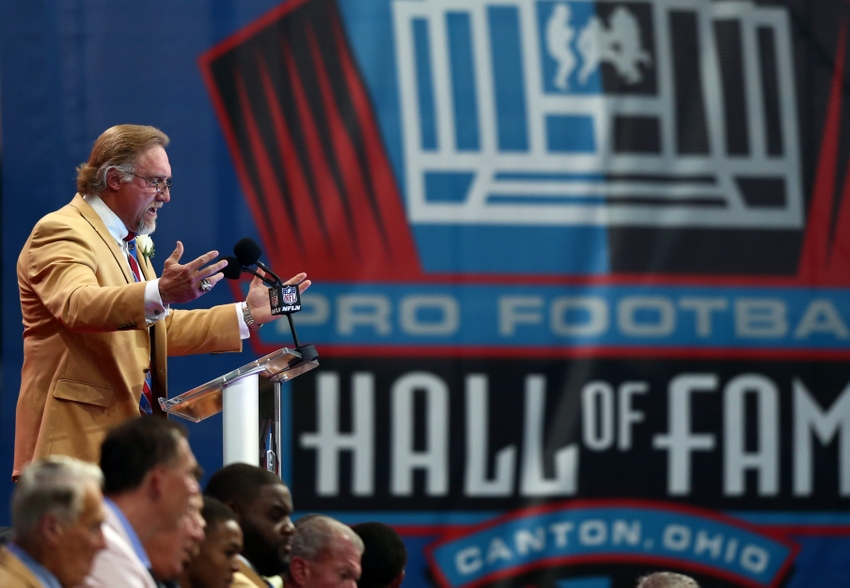 The Steelers get the spotlight on Sunday Night Football at home against the Kansas City Chiefs in a chance to rebound from a bad loss. While the team takes the field for warmups and the game we'll be busy looking for mentions of your Black & Gold so we've got you covered. Here's your Steelers Morning Huddle for Sunday, Oct. 2nd.
Yinzplosion
Prepare yourselves for the yinzplosion that will happen on Sunday night during Pittsburgh's game against Kansas City. While the Steelers are trying to reverse the bed-crapping they did in Philly Pro Football Hall of Famer Kevin Greene will be honored like no other.
As Teresa Varley explains Greene's wife Tara will sing the National Anthem prior to the game, accompanied by the band STYX. STYX will also come out at halftime and entertain the crowd (wonder what they'll sing?) and former Steelers linebacker Greg Lloyd will present Greene with his Hall of Fame ring.
Yinztastic.
Like a boss
Cameron Heyward, a defensive team captain, went ahead and outfitted the defense with personalized luggage. Secure the bag alert indeed. As his caption reads they have his back and he's got theirs as well. Heyward is really going above and beyond the typical team captain duties.
I feel like my coworkers really need to step their game up now. Heyward's out there buying his teammates custom backpacks and I can't even get my coworker to stop eating smelly tuna sandwiches. Something ain't right.
Saved By The Bell
Le'Veon Bell returns to action tonight for Pittsburgh and let's hope he's just what the offense needs to get back to the form we saw in Week 1 in Washington. Let's let the folks at Benstonium give us the hype video we need to get pumped for Bell's return.
Those guys never disappoint. Here we go.
More from Still Curtain
This article originally appeared on