Steelers News: Ben Roethlisberger, Jerome Bettis, Mike Tomlin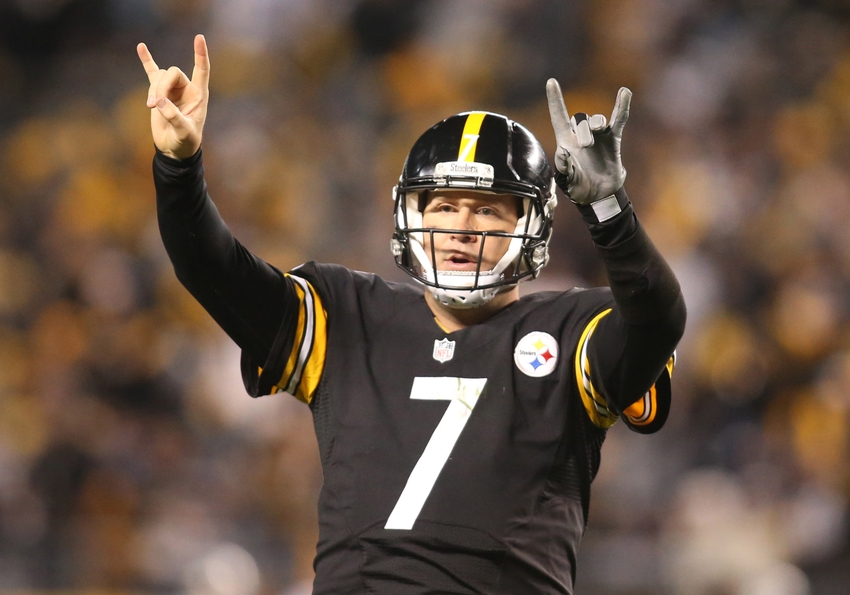 The Steelers have lost four in a row and are about to embark on a two-game road trip to try to turn this season around. While the team tries to figure out where to go from here after a soul-crushing loss to the Cowboys we'll be looking for mentions of your Black & Gold so we've got you covered. Here's your Steelers Morning Huddle for Monday, Nov. 14th.
Follow me
Ben Roethlisberger had a simple message for his team this week as they tried to turn around the losing streak and he responded by going 37 of 46 for 408 yards, three touchdowns and no interceptions.
He became the 11th player in NFL history to pass for at least 45,000 career yards.
Bob Labriola describes how he even pulled off a Dan Marino-like fake spike to take the lead with 42 second left in the game. That touchdown put him at 9th all-time on the touchdown list ahead of Warren Moon and Johnny Unitas. Unfortunately, however, his defense couldn't stop a friggin nosebleed so it didn't result in a win as well.
Toughest Tough
Ford is the official vehicle of the Steelers and the NFL and they hosted a tailgate prior to Sunday's game against the Cowboys with Hall of Fame running back Jerome Bettis. The tailgate was catered by local Pittsburgh chef Justin Severino of Cure. I got the chance to talk with Bettis about Le'Veon Bell and the Steelers future.
Clearly he inspired Bell's touchdowns for the day but unfortunately couldn't get the team inspired enough for the victory.
Not enough discipline
Mike Tomlin was pretty dejected after the 35-30 loss to Dallas on Sunday. There is a buzz word that keeps getting tossed around in regards to the team and that's discipline. Tomlin spoke about the team not being disciplined enough and that seems to be a big criticism of him that fans have.

Draw your own conclusions but I feel like if the team is undisciplined at this point it's on them rather than Tomlin. What are guys like Roethlisberger, James Harrison, William Gay, Cameron Heyward, Antonio Brown, etc. doing instead of leading their teammates to victory?
What is Tomlin not doing that he needs to do? Should he yell at them more? Is that really necessary? Your guess is as good as mine at this point.
This article originally appeared on