Steelers News: Andy Dalton, Picture Day, Antonio Brown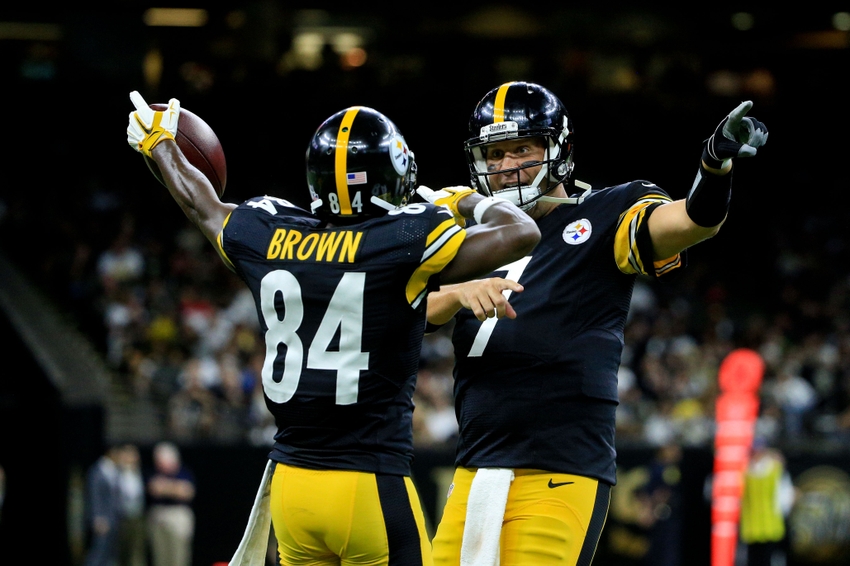 The Steelers are will kick off their home schedule against the Bengals for some AFC North action. While the team puts the finishing touches on the game plan against Cincinnati we'll be busy looking for mentions of your Black & Gold so we've got you covered. Here's your Steelers Morning Huddle for Sunday, Sept. 18th.
Get to Ginger Spice
The goal Sunday afternoon against the Bengals will be a simple one. They need to get to quarterback Andy Dalton before he can connect with A.J. Green for a big play and burn them for a chunk of yards.
Dalton is good at getting the ball out quickly, as explained by ESPN's Sheil Kapadia. He's one of the best in the league at getting rid of the ball fast and he's got the highest yards per pass attempt. The task for the defense will be to get to him without getting beat over top.
Expect to see defensive coordinator Keith Butler throw the kitchen sink at Dalton. They need to blitz and blitz often with four man rushes all day long. This should be a game where Cameron Heyward and Stephon Tuitt go hard as hell.
Picture Day
It was picture day on Saturday on the South Side and the team brought in junior reporter Xiah Zepeda to talk to the players about what kind of poses they plan to make for the pictures.

Me and my QB versus you and your QB
There aren't many quarterbacks who have the kind of success that Ben Roethlisberger and Antonio Brown have had together the last few seasons. Kevin Patra of Around the NFL explains that Cincinnati's Andy Dalton and A.J. Green have a similar synergy in their relationship.
Dalton's quarterback rating is markedly higher when targeting Green than to other receivers. On the other hand, Brown has had 151 receptions, 2,048 receiving yards and 14 touchdowns in his last 16 games with Ben Roethlisberger as his quarterback. This should be fun.
More from Still Curtain
This article originally appeared on