Steelers: Le'Veon Bell's "Patience" Examined
Zack Goncz/FanSided via Still Curtain

Fansided
The Steelers games are impossible to get through without hearing the word patience. Le'Veon Bell's success is always attributed to this factor. But what does that mean?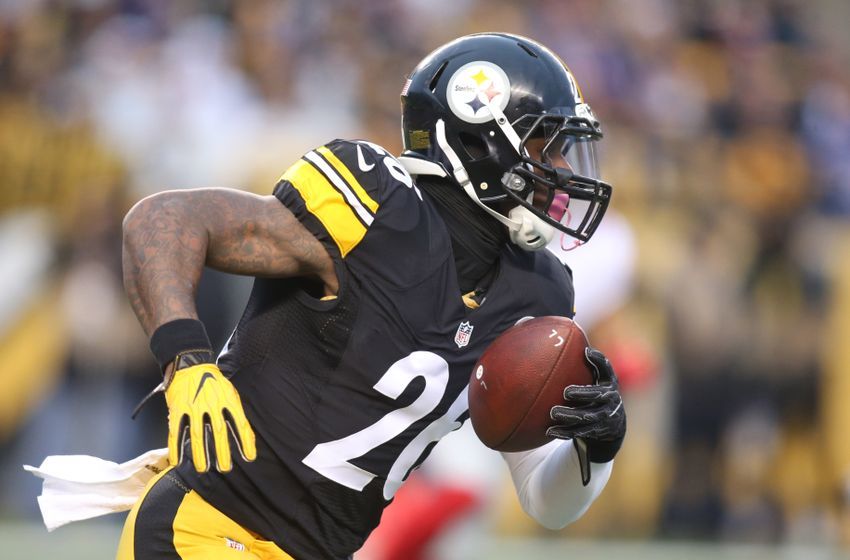 The Steelers nailed it when they drafted Le'Veon Bell in the 2nd round of the 2013 draft. He was the first back taken and at the time, many questioned why the Steelers did not take Montee Ball or Eddie Lacy. It seemed nobody but Tomlin truly understood what made Bell great.
Bell's reputation at the time of the draft was a big back with good hands who ran too upright, who did not take advantage of his power. It turns out, he was running upright because he was using his eyes instead of just his power.
See, Bell had been told many times that his running style is wrong. Coaches want running backs to hit the hole hard, to fly through the opening to get as many yards from it as possible or to at least have enough forward momentum to push a pile. What Bell does is referred to as tippy-toeing to the hole in some circles or being indecisive.
Tomlin understood though and Bell joined the Steelers. Bell was successful in his rookie year but he showed up for his second year 15 pounds lighter and in incredible shape. Since that time he has been widely regarded as not only the best running back in the league but someone who is revolutionizing the position.
Bell is unique in part due to his pass catching ability. He often lines up at wide receiver, has great hands, and is dangerous after the catch. Unique is not revolutionary however. Matt Forte and Darren Sproles can catch passes.
What is revolutionary is that tippy-toeing. He makes it work. Because he makes it work they give it a positive connotation and call it patience (Here is one of many articles you can find referencing Bell's patience). It's this patience that makes Bell great. It's this patience that is revolutionizing the position.
Bell is a powerful back, but he's not the most powerful. Bell is fast, but he's not the fastest. He's very shifty, but he's not necessarily the shiftiest. He takes that well-rounded, no weakness style and multiplies the effectiveness of it by utilizing patience and knowing when to take advantage of opportunities.
But what do people mean when they (constantly) reference Bell's patience?
Well, they essentially are referring to 1) Bell's spatial awareness, 2) his understanding of how blocking works, and 3) his utilization of his physical tools. So what do I mean by all this?
Spatial Awareness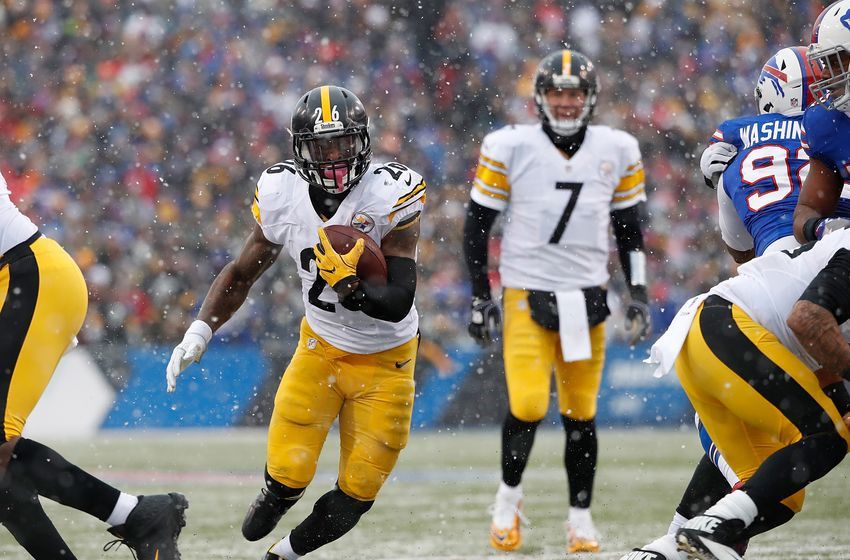 Spatial awareness is pretty straightforward, it's simply awareness of the space surrounding you. It encompasses what depth in front of you you're able to comprehend, for example when approaching the line of scrimmage a back might be aware of the defensive line, a better one would also be aware of the linebackers, and an even better one would be aware of the defensive backs.
It also encompasses what you can't see. If Bell runs past a guy, and another approaches from the front, is Bell conscious of that guy he ran past earlier being on his heels now? Is he coming from the inside?
So should Bell then juke to the outside when approaching the guy in front of him? Is there a pulling guard around you can use to peel off that pursuer? I imagine Bell would do well finding his way out of a maze.
Finally, spatial awareness involves anticipating. A lesser running back might come off the right tackle into an open spot and just run as fast as they can hoping to get as many yards as possible before some player tackles them.
Bell however probably understands someone is supposed to be in that spot. A linebacker? No, DeCastro is blocking him. So the safety would have to step up. Bell would find him as much as he finds Bell.
Understanding Blocking
This is something far too few skill players understand. At best they just try to hit someone hard, at worst they put their hands on them and follow them around. When they imagine playing, the ball is in their hands, someone is blocking for them.
There are only so many hours in the day, might as well spend it improving your ability to catch and run with the ball. Blocking is a nice skill but it ultimately helps other people. Right?
Wrong. And Bell is proof of that. A blocker's basic duty, as simple as possible is to stay between the guy they're blocking and the ball. They're pushing a player a certain direction. That players is pushing back. Defensive players weave around blocked players. The defense has it's own ideas and the blockers must adapt to packages, stunts, and all manner of chaos.
Bell anticipates how the blockers will block. That's why he's patience, he's not just waiting for something to develop, he's anticipating specific things developing.
If he's running up the middle he'll anticipate Foster and Pouncey pushing a nose tackle back and he'll know when Pouncey will peel off to attack the middle linebacker, where a lesser back would run past the double team and get tackled by the linebacker.
Utilization of Physical Tools
Finally, and this is kind of tangential but related to patience, is Bell's understanding of what tool will do the most at any given time. Bell understands when he needs to lower his shoulder and get a few extra yards. He understands when it's time to shake someone. He understands when it's time to turn on the jets. And also important, he knows when to run out of bounds and not take a hit.
Patience at Work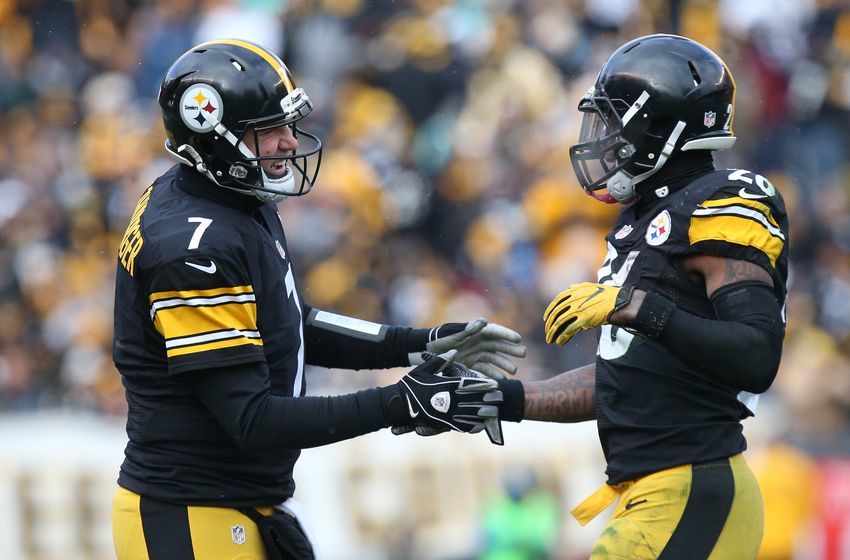 So let's look at one specific play where we can see this vaunted patience and what the nuts and bolts of it are. We don't have to look too far back. Take this play (which can be found at NFL.com) from the game against the Chiefs. It's a 38 yard run from the 26 yard line on a 1st and 10 with 13:48 left in the 3rd Quarter.
They line up in shotgun, Bell to Ben's left, tight end on the left too. Two receivers are lined up wide on the right another next to the tight end on the left. When the play starts Ben hands it to Bell who hops to a couple yards behind the line of scrimmage and skips for a beat while the play develops.
The wide receiver on the left runs to the secondary to draw attention and find someone to block. The two wideouts on the left fake a screen to freeze the defensive backs for a bit. Everyone else's gets to blocking the man in front of them. No pulls or traps on this play.
Following his two skips Bell, in what seems a blink of an eye, is 5 yards beyond the line of scrimmage. The key variable in the play was a Foster/Pouncey double team on the tackle and how the two linebackers would react. The skipping accomplished two things. First, it froze the linebacker right of center until DeCastro got to him. Second, a leftward skip drew the left of center linebacker in slightly, to the side of the double team.
By the time Bell found his hole Pouncey had peeled off of the double team and kept him in place. People talk about speed, power, etc. With a skip and a hop Bell took care of both the defensive line and linebackers, just purely by knowing how his blockers were going to react to what was in front of them, and using that awareness to position linebackers where his linemen could reach them.
It becomes a blocking chain reaction too. That wide receiver who came in to block is now on the safety, since the linebackers are taken care of. Bell, knowing the blocker would be coming from the left, cut that direction to enable his blocker to get the best angle, pick and roll style.
So following his juke he saw daylight and started to run. A defender approached on his right and he used his arm to keep them from wrapping him up. He kept upright and went through two defensive backs. He repeated the same thing 5 yards later but this time a linebacker managed to drag him down after being himself dragged a couple yards.
That was a significant amount of decisions and things to be aware of before the play and as it evolved. A lot of backs would be content just to be very athletic and hope there's a hole. A lesser back might have just seen the Foster/Pouncey double team created a 3 yard bulge, ran into the back of them until someone in pursuit got them from behind.
Bell is by no means the only back to make cuts and find openings, but most run games that utilize cutback lanes have those designed. You get the defense going one direction, cut back. This play was right up the middle. Bell got the ball and saw what developed, reacting to it immediately.
So when people refer to Bell's patience they maybe miss what he's doing. Yes, he's patient, but he's not just waiting for someone to do something for him, he's anticipating opportunities and reacting to how different variables work out mid-play. He can do this because of awareness. He's aware of his surroundings, he's aware of how blockers and defenders play an react, and he's aware of his own skill set.
Bell's most important quality is awareness. Without awareness, patience is little more than waiting. But whatever you choose to call it, even tippy-toe, it's changing the game.
This article originally appeared on