Steelers defense in crisis: Bud Dupree back, Heyward placed on IR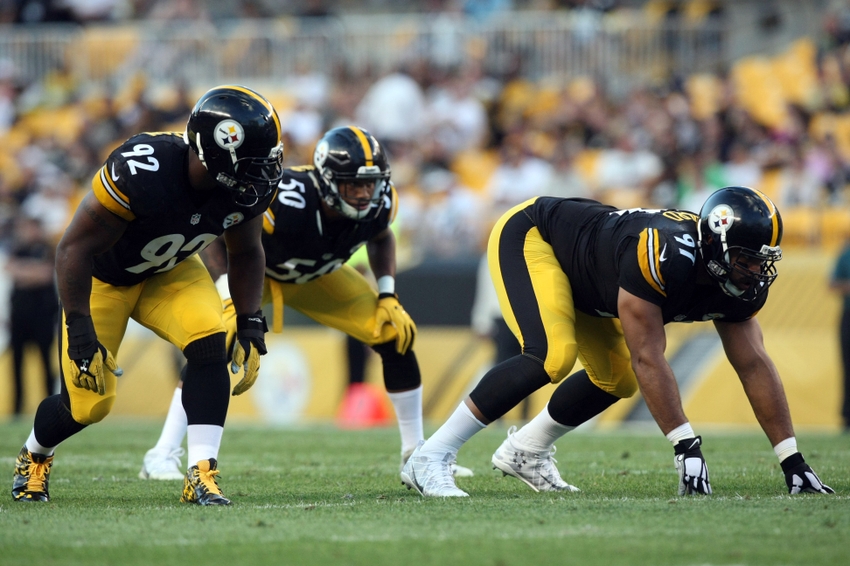 Pittsburgh Steelers OLB Bud Dupree is ready for Sunday as DE Cam Heyward and WR Markus Wheaton are placed on IR.
It has been a messy few weeks for the Pittsburgh Steelers. The team's heavily-vaunted offense was completely neutralized while Ben Roethlisberger was sidelined with an injury, while the team's defense has seemed more like a gauze veil than a steel curtain.
There is mixed news for the team going into Sunday's game against the Cleveland Browns. Bad news: defensive end Cam Heyward and wide receiver Markus Wheaton were both placed on injured reserve. Good news? Last year's first-round pick, OLB Bud Dupree, is ready to contribute after spending the first part of the season on short-term injured reserve with an injured groin.
Good news: The #Steelers activated LB Bud Dupree off IR. Bad news: They placed Cam Hayward & Markus Wheaton (shoulder) on season-ending IR.

— Ian Rapoport (@RapSheet) November 19, 2016
Wide receiver Sammie Coates has not been able to contribute since Week 5 because of a broken finger. Meanwhile, Cobi Hamilton and Eli Rogers have stepped up reasonably well alongside Antonio Brown to provide targets for quarterback Ben Roethlisberger.
The return of Bud Dupree could provide a much-needed boost for the Steelers defense.  Dupree, who took first-team reps this week, was an impact player in 2015 with 26 tackles and four sacks. He also made contributions beyond those statistics, pressuring opposing quarterbacks and helping teammates make big plays.
The Steelers defense needs more than a boost, however. The unit has been scrambling to improve after several lackluster games, including a horrible showing against the Dallas Cowboys last week. In the wake of that loss, the team demoted 2013 first-round pick Jarvis Jones in favor of 38-year-old James Harrison.
That adjustment and the return of Dupree is enough to rehabilitate the Steelers defense. The Steelers will miss the leadership and productivity of Heyward, a big playmaker, and the team's defensive captain. Defensive coordinator Keith Butler did not provide much reassurance, vague about his plans to replace Heyward, saying via the Post-Gazette, "We're not going to tell them what we're doing before we play them, but we have several guys who can help us at that position so we're going to do what we think is best trying to cover up after losing Cam."
While Dupree certainly has the potential to be a difference-maker on the field Sunday, his return will not mitigate the impact of Heyward's absence. Wide receiver's coach Richard Mann has been able to coach up younger personnel in the wake of Martavis Bryant's drug-related suspension, Markus Wheaton's shoulder injury, and Sammie Coates' broken finger. In contrast to the offense, the Steelers defense is a unit in transition, lacking the experience, identity, and track-record of success that the offense has enjoyed for several seasons.
Dupree isn't walking into a functional system in terms of defense. He is joining a slapdash unit in disrepair, one that is ranked 28th in pass defense and 25th in overall yardage. It is good news that he is ready to play again, but his return does not make up for the loss of Heyward and the overall incompetence of the Steelers defense under Keith Butler so far this season.
This article originally appeared on