Steelers: Coordinators Comments (Week 1)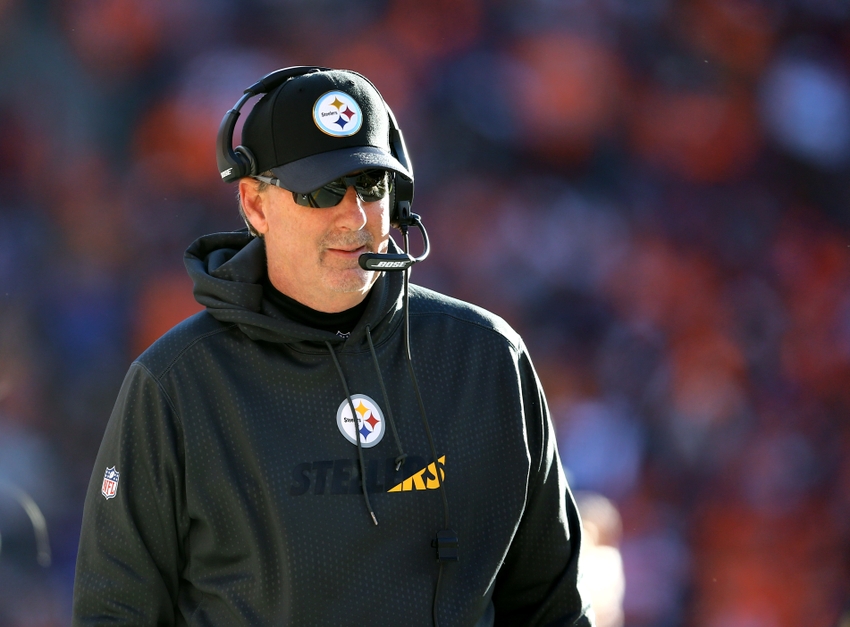 Football is finally back, as the Steelers head to our nation's capital to face Kirk Cousins and the Washington Redskins on Monday Night Football.
Is everyone ready for football?! I know I am.
Many in Steelers Nation think this game is going to be easy, but don't be so quick to mark this as a win just yet. Washington has plenty of weapons to make things difficult for the Steelers. Offensive coordinator Todd Haley, and defensive coordinator Keith Butler touch on this, and other things, yesterday during their weekly interviews.
Defensive coordinator Keith Butler:
On Jarvis Jones: 
"I am confident this is going to be a good year for Jarvis," said Butler. "It needs to be a good year for him. It's his contract year. He's got pressure on him to try to do well. We think highly of him obviously because we drafted him in the first round. We think he's capable of being a good football player if he can stay healthy. The problem with Jarvis is his whole career, up until now, is he has had little nicks and bumps that have kept him from playing. We're excited about him playing and doing a good job."
On Justin Gilbert: 
"I know he was highly thought of in our draft room," said Butler. "We had him rated fairly high. We felt like if he dropped to where we were, we would have a chance to get him and we were hoping to get him. He went in the eighth pick and we couldn't get up that high to get him."
Offensive coordinator Todd Haley:
On the offensive line:
"The best one and deepest," said Haley. "That is a group you are talking about that has been together for a significant amount of time. I am really excited to see them work together and what they are capable of."
On how often WR Sammie Coates will contribute this year: 
"I think we will see," said Haley. "I can't predict that. I know he did a lot of really good things, especially through training camp. He had a couple of hiccups in a couple of games, but he bounced back nicely. He is another we stressed we need you. It's an important position that the third, fourth receiver step up."
As I said before, this game isn't going to be a cakewalk. Kirk Cousins isn't just another face in the revolving door of QBs in Washington. Cousins is the new face of the franchise, and that showed last season. He started all 16 games, threw 29 TD, 11 INT, 4166 yards, and finished the season with a 101.6 QB rating.
One guy Cousins has at his disposal is, on the rise, TE Jordan Reed. This is a guy that the Steelers have to pay close attention to this guy. Although, the Steelers' history of properly defending tight-ends is messy, but we shall see if this is fixed on Monday night.
Official prediction:
Steelers 17
Washington 13
More from Still Curtain
This article originally appeared on