Steelers' Brown says he never planned on holding out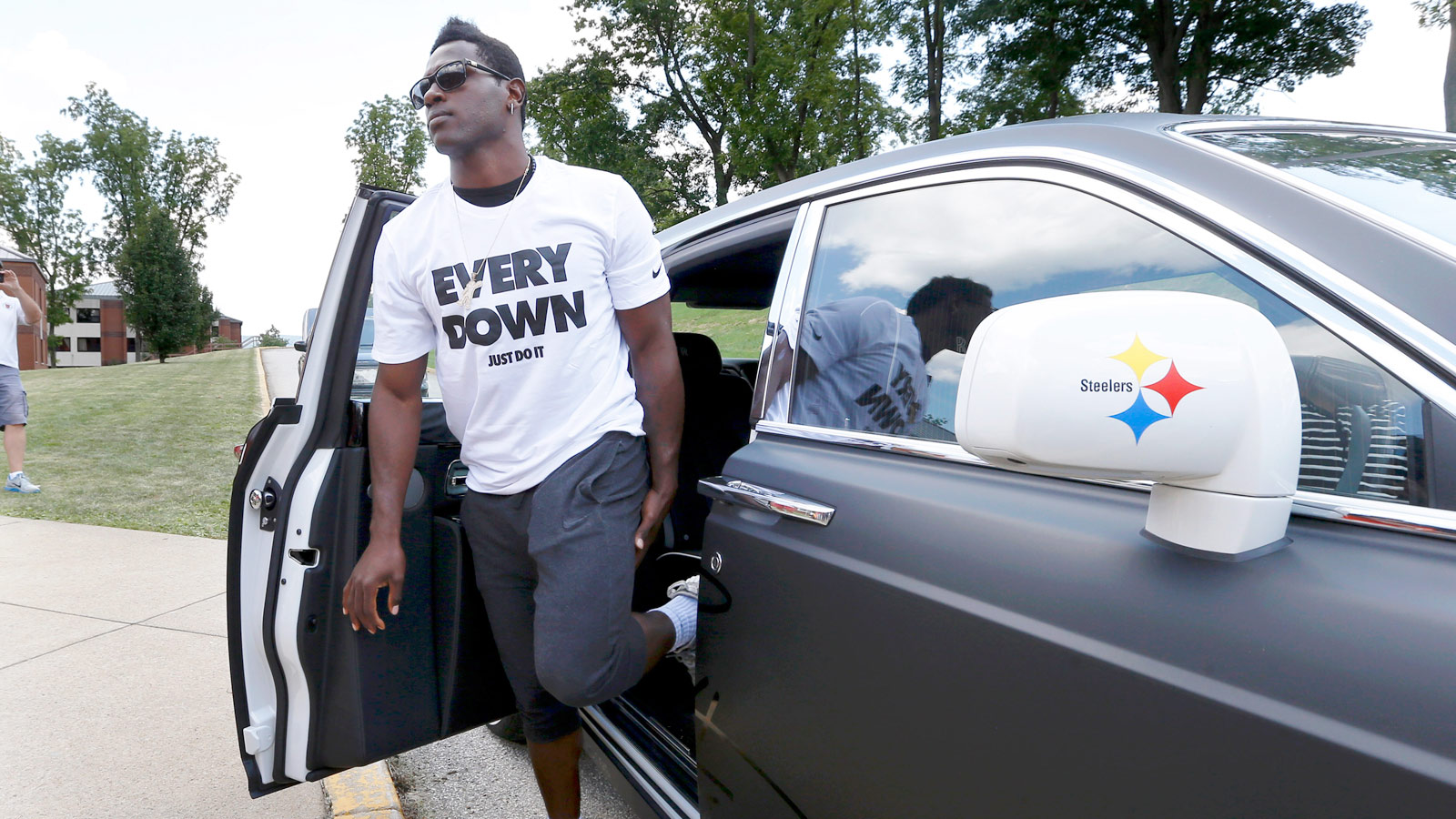 Remember all that talk earlier this offseason about Steelers receiver Antonio Brown holding out? Judging from Brown's comments at the opening of training camp this weekend, it doesn't sound like it was ever in the realm of possibilities.
"Holdouts never go well," Brown said Saturday via NFL.com. "Just look at history. It always ends badly. It wouldn't be the best decision. I make a lot of money. I pull up to camp in Rolls-Royces. I never really told anybody I'd hold out."
For those who missed it, Brown arrived to training camp in a custom Steelers-branded Rolls-Royce valued at $500,000. It's a long way from the Jeep Wrangler that Brown used to get to his first camp as a rookie, but Brown is focused on loftier goals than a bigger paycheck.
"You know you get caught up thinking about the future you lose sight of the present," Brown said. "What I'm here to do today is to show how hard I've been working, showcase I can still be the best in the world and help my team win football games."
Brown will enter the season 14th among receivers in terms of average annual salary, according to OverTheCap.com, but he knows that a bigger deal will be just around the corner if he keeps playing like he did last season when he caught 129 balls for 1,698 yards and 13 touchdowns.
h/t: NFL.com