Steelers' Ben Roethlisberger looks to continue impressive December stats, secure playoff berth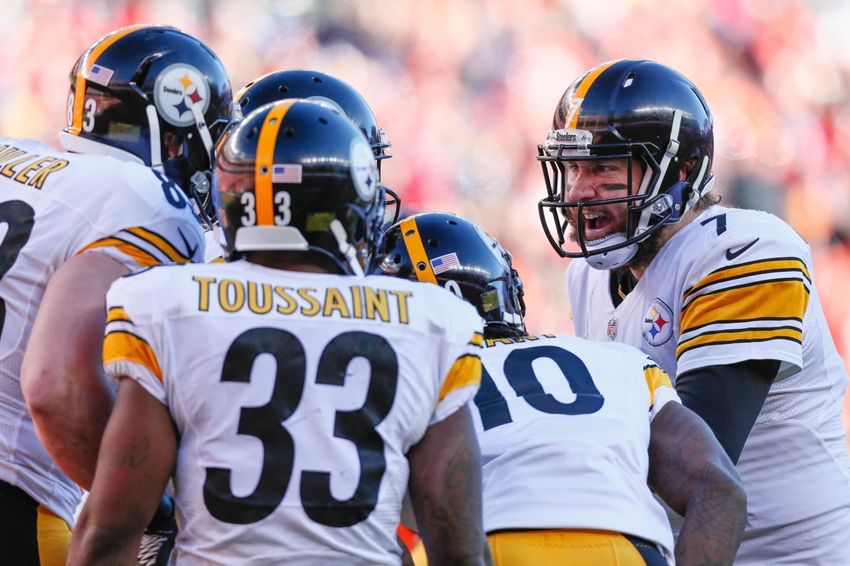 When the Pittsburgh Steelers face the New York Giants next week, it will mark quarterback Ben Roethlisberger's thirteenth December in the National Football League. In the golden age of the signal caller's career, he is orchestrating the best football of his prestigious career.
"This is December football. If you don't know what that means, find someone who does and ride with them. Time to ride, boys. No more messing around." – Ben Roethlisberger – December 23rd, 2010 – Steelers vs. Panthers
The Steelers' 28-7 victory over the Indianapolis Colts moved them into first place in the AFC North. With the division up for grabs between three teams, the Steelers must take advantage of their early lead. Luckily for the Steelers, they have one of the best statistical quarterbacks in the month of December under center.
Dating back to 2010, Roethlisberger has sixteen wins and seven losses in December games. The quarterback knows how important games are in the final month of the year, and that they are the difference maker when it comes to playing in the post-season or watching it from home. Pittsburgh's next four games will define just how committed they are to making the playoffs for a third straight year.
In Roethlisberger's ten games this year, the signal caller has thrown for  2,745 yards, twenty-three touchdowns, and seven interceptions. According to ESPN, Big Ben is on pace to accumulate 3,993 yards, thirty-three touchdowns, and ten interceptions. If he does so, it will be a career high in touchdowns thrown in a season for the long time veteran.
Big Ben tends to come alive in December. No doubt due to the fact that the Steelers are normally in contention for a playoff berth towards the end of the regular season. The entire team leans on him to guide them to victory, and it is a burden he is able to carry. In the past six seasons, Big Ben has thrown for thirty-six touchdowns and nineteen interceptions during the month of December.
The Steelers face the New York Giants, Buffalo Bills, Cincinnati Bengals, and Baltimore Ravens in the upcoming month. All four of these games have significance as the 2016 season comes to a close. Although New York is an outer-conference match-up, they are a formidable opponent with a 7-3 record. Odell Beckham Jr. and Eli Manning have connected for 819 yards and six touchdowns this year.
A win over Buffalo would give the Steelers an additional AFC victory if they happened to lose control of the division, to keep them in contention for a wildcard spot. Winning against Cincinnati and Baltimore would further the Steelers' hold on the AFC North. If anyone in the league is capable of leading the Steelers to victory, it is certainly Ben Roethlisberger.
In December of 2009, Roethlisberger orchestrated a last minute drive against the Green Bay Packers to snap a five game losing streak. In the last three seconds of the game, Big Ben heaved a pass to Mike Wallace in the end zone to tie it up. A kick by Jeff Reed gave the Steelers their long awaited win.
Although the Steelers failed to make the playoffs that year, it displayed Roethlisberger's drive to win games and stay competitive late in the season. The Steelers are in a much better position this year than they were seven years ago, and Big Ben has many more weapons at his disposal, as well.
In his backfield he has arguably the best versatile running back in Le'Veon Bell, the league's most talented wide receiver in Antonio Brown, and a host of other talented athletes. Ben's offensive line is one of the best he has had in years. The group has allowed only fourteen sacks on their quarterback this season.
Earlier in the year, when most were ready to call the Steelers' season a failure, Roethlisberger was the one to publicly come out and say there is no need for panic. "Follow me", the quarterback stated. Too many times before has Big Ben been in a situation where he has drug himself, and his team, through adversity only to come out on top.
"Follow me. Guys that have been here know, no time, no reason to panic. Just watch me. November and December football is when it all counts and matters. You want to be playing your best football this time of year. We need to be the best football team that we can be at home, on the road, moving forward."
The Pittsburgh Steelers have a daunting schedule ahead of them, but with Ben Roethlisberger under center, they have as great of a chance as any team in the NFL to continue their winning streak into the month of December. Roethlisberger can further cement his place in the Hall of Fame with a strong finish into the month of January that could result in a third Super Bowl championship.
More from Still Curtain
This article originally appeared on