Steelers at Ravens: Preview, Predictions, and More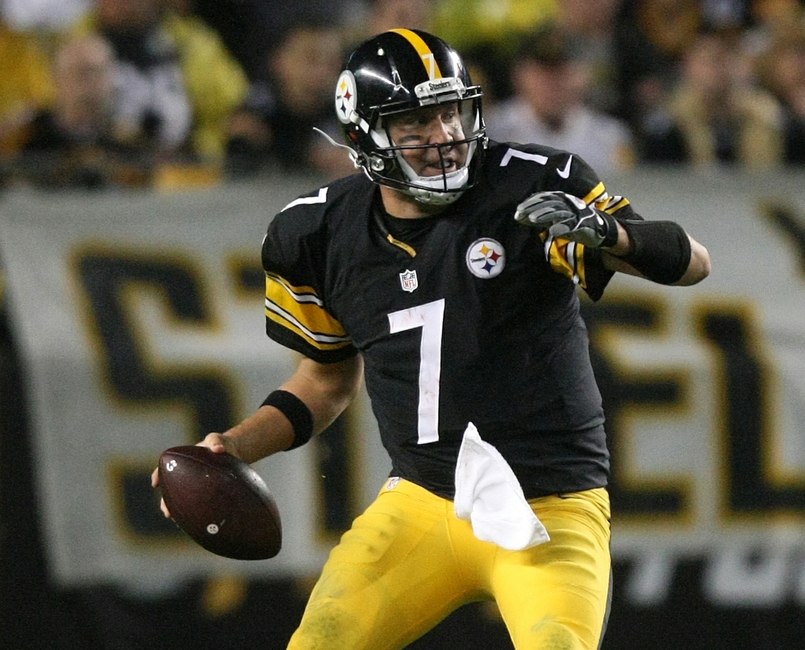 Pittsburgh Steelers vs. Baltimore Ravens
Ben Roethlisberger, who missed just one full game with a torn meniscus, makes his return in NFL Week 9 for the Pittsburgh Steelers. Big Ben gets the start as Pittsburgh goes on the road to M&T Bank Stadium for a matchup with the Baltimore Ravens. With the AFC North rivalry still entrenched within the culture of each team, this should be a good one.
There will certainly always be some air of animosity when these two teams square off considering the stakes often on the line when they play one another. This is no different. Despite the Ravens having lost four-straight games, the Steelers have lost two-straight and have a minimal lead in the division. A win by either team puts them in great position moving forward.
However, Roethlisberger remains the big unknown in all of this. Who knows how much pain he's playing through on Sunday? He's a warrior, though, and how he performs coming back from the knee injury could very well determine the outcome of this game.
Keys to Victory
For the Ravens, they have to get pressure on Big Ben. As stated, we don't know exactly how much pain the Pittsburgh quarterback is in, but you have to assume he's not 100 percent comfortable. Baltimore, in turn, has to bring pressure and force him to move around and test that knee. If he's less that healthy, it'll show when the Ravens turn up the noise on him and get in his face.
In this matchup, the Steelers simply have to feed Le'Veon Bell. Yes, Antonio Brown needs to eat too, but this offense should be Bell-centric on Sunday. They need to get the ball out of Roethlisberger's hands quickly, especially early on, so he can get comfortable. This particularly applies if Baltimore does come after him heavy with blitzes and such. Bell is a talented enough back, though, that he can keep the Steelers in control by himself if they keep feeding him.
Odds
Point Spread: Pittsburgh -3
Moneyline: Pittsburgh -170, Baltimore +150
Over/Under: 46
Prediction
Though the Roethlisberger injury and return is the story here, I don't think it fazes the Pittsburgh quarterback all that much. He might be bar-none the toughest guy in the entire league. Thus, I expect the Steelers to get back to form, which is miles better than what the Ravens can counter-punch with.
Pick: Pittsburgh Steelers: 34, Baltimore Ravens: 17
More from NFL Spin Zone
This article originally appeared on