Steelers at Ravens: Highlights, score and recap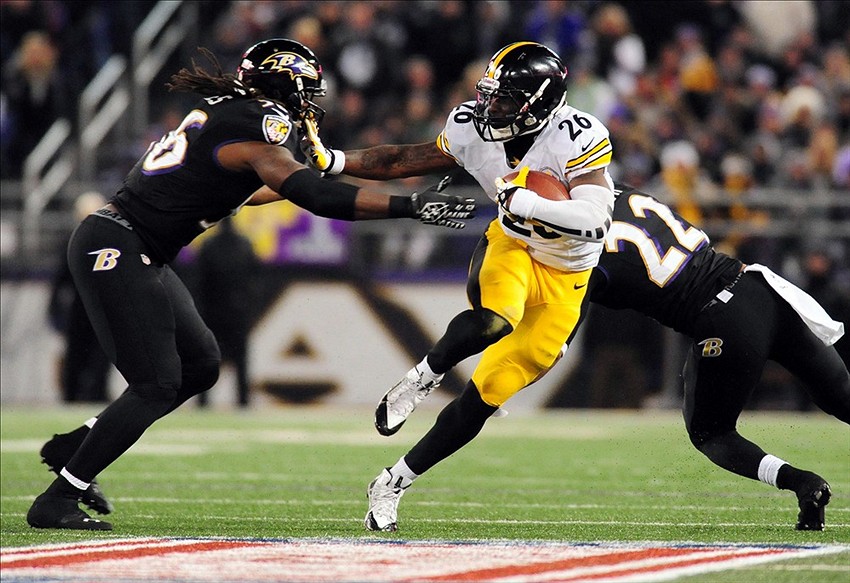 The Baltimore Ravens will meet old enemy the Pittsburgh Steelers at M&T Bank Stadium in Week 9. Here are the highlights and key players for the game.
It's close to do or die for the Ravens after four-straight defeats. Baltimore started 3-0 behind an overpowering defense, but frailties on offense have since cost them.
Specifically, an inability to run the ball has put too much pressure on a limited passing game. Quarterback Joe Flacco still has the arm strength to burn most defenses deep. But he lacks receivers who can consistently beat man coverage.
Steve Smith Snr., Breshad Perriman and former Steeler Mike Wallace have all struggled. Yet Flacco's receivers needs to step up this week, with a rookie set to start for the Steelers, per Ed Bouchette of the Pittsburgh Post-Gazette:
Steelers corrected error that had Artie Burns starting vs. Patriots. He did not. Rookie makes his first NFL start Sunday vs. Ravens

— Ed Bouchette (@EdBouchette) November 3, 2016
If the Ravens can't win their matchups on the outside, Flacco will be in trouble.
The Steelers won't be as reliant on the passing game, whether Ben Roethlisberger starts at quarterback or not. Having Le'Veon Bell in the backfield means not having to worry about winning on the ground. At least it does against most teams.
The Ravens might be a different story given their strength up front. Not many NFL defenses boast a tackle tandem as formidable as Timmy Jernigan and Brandon Williams.
It also helps to have linebacker C.J. Mosley back at the heart of the front seven. This trio must control Bell for the Ravens to win. It's something Baltimore has traditionally managed, since Bell has produced "100 rushing yards just once and scored three total touchdowns in five career meetings," according to Edward Lee of the Baltimore Sun.
Highlights
Highlights will be added and updated as they happen.
Three Stars
Here's a prediction about the three players who should shine this week.
1. Antonio Brown
Roethlisberger is likely to start, according to Bouchette. It's great news for Antonio Brown, Pittsburgh's top weapon in the passing game.
Brown is good enough to amass catches and yards against any secondary. He poses a dilemma for every defensive coordinator on the Steelers' schedule. Just how do you cover No. 84?
The Ravens may opt to have Jimmy Smith trail Brown everywhere, per Jeff Zrebiec of the Baltimore Sun. But as Zrebiec noted, Brown confuses coverage because he lines up in a variety of spots.
Whether the Ravens play man or show Brown different looks, he's a good bet to still get free and move the chains.
2. Brandon Williams
The Steelers have had trouble lately dealing with brawn inside. Miami Dolphins D-tackle Ndamukong Suh gave them problems. So did Alan Branch of the New England Patriots.
The last thing Pittsburgh's interior blockers need to see is Brandon Williams lining up over the ball. He's 340 pounds worth of bad mood and immovable muscle.
The ex-Alabama monster in the middle must take away the inside creases and cutback lanes Bell loves to exploit. Williams can boss the interior thanks to the attention Jernigan will likely get from Maurkice Pouncey and Co.
3. Dennis Pitta
Pittsburgh has played a lot of zone defense this season. It's a scheme designed to limit big plays, but one that leaves holes underneath. Few know how to exploit those holes as well as tight end Dennis Pitta.
He's still Flacco's favorite target, as evidenced by his team-leading 38 catches. Pitta faces a tough matchup this week against Steelers inside 'backers Lawrence Timmons and Ryan Shazier.
But Pitta remains as sure-handed as ever. He's made catches on 66.7 percent of the targets where Flacco's called his number, per Sporting Charts. Pitta will come up big in the clutch again against the Steelers.
Next Week
The Ravens will host another AFC North rival, the Cleveland Browns, on Thursday night to begin Week 10. Meanwhile, Pittsburgh welcome the Dallas Cowboys to the Steel City next Sunday.
This article originally appeared on