Steelers at Patriots: AFC Championship Prop Bets
Kim Myers/FanSided via Still Curtain

Fansided
The Steelers are definitely the underdogs heading into Foxboro to face the Patriots for the AFC Championship but what other bets are there to be made?
According to odds-makers over at Sports Betting Dime you can be pretty certain that the first touchdown of the game will be scored by someone with a "B" name, either Tom Brady, LeGarrette Blount, or Pittsburgh's "Killer B's"; Ben Roethlisberger, Antonio Brown, Le'Veon Bell or Chris Boswell.
The other sure-things of the Conference Championship Weekend include that the Falcons and Packers ratings will exceed last year's NFC Champion and that Bill Belichick and Mike Tomlin's post-game handshake will last less than one second.
For fans of betting on longshots Sports Betting Dime has got you covered. They have odds on if Ben Roethlisberger throws the most touchdowns for the weekend, odds on a Steelers vs. Packers Super Bowl and odds on if Aaron Rodgers successfully completes a Hail Mary pass.
There are odds on if there are no punts during the Packers and Falcons game and even odds on Belichick and Tomlin skipping a handshake and going for a bro-hug or fist-bump.
Here are more NFL Conference Championship Games odds and props from the odds-makers at Sports Betting Dime. Additional analysis is available at SportsBettingDime.com.
NFL CHAMPIONSHIP GAMES ODDS & PROPS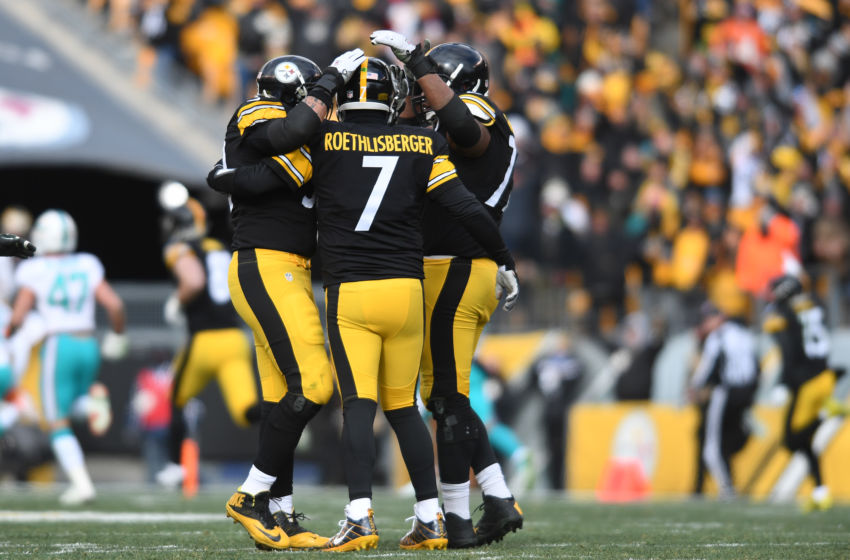 Odds to win Super Bowl LI
New England: 7/4
Atlanta: 3/1
Green Bay: 4/1
Pittsburgh: 5/1
Odds to meet in Super Bowl LI
Patriots vs Falcons: 11/8
Patriots vs Packers: 3/1
Steelers vs Falcons: 4/1
Steelers vs Packers: 15/2
Odds of scoring a TD on the Opening Drive of the Game
Falcons: 1/1
Packers: 5/4
Patriots: 5/3
Steelers: 7/3
All four teams score a TD on their opening drive: 40/1
Odds the first TD in the Steeler/Patriots game is scored by a player whose first or last name begins with a B (e.g. Ben, Bell, Brown, Blount, Brady, Bennett): 3/5
Odds Pittsburgh attempt a two-point conversion following their first TD of the game: 5/1
Odds a player other than Tom Brady, Ben Roethlisberger, Aaron Rodgers, or Matt Ryan attempts a pass: 5/1
Odds the Falcons/Packers game features zero punts: 149/1
Odds Aaron Rodgers throws a successful Hail Mary Pass: 80/1
Odds on the Mike Tomlin/Bill Belichick post-game handshake
Odds they shake for less than a second: 1/1
Odds they shake for more than a second: 5/3
Odds they do not make physical contact: 7/1
Odds they hug/embrace: 99/1
Odds they fist-bump: 999/1
STATISTICAL LEADER PROPS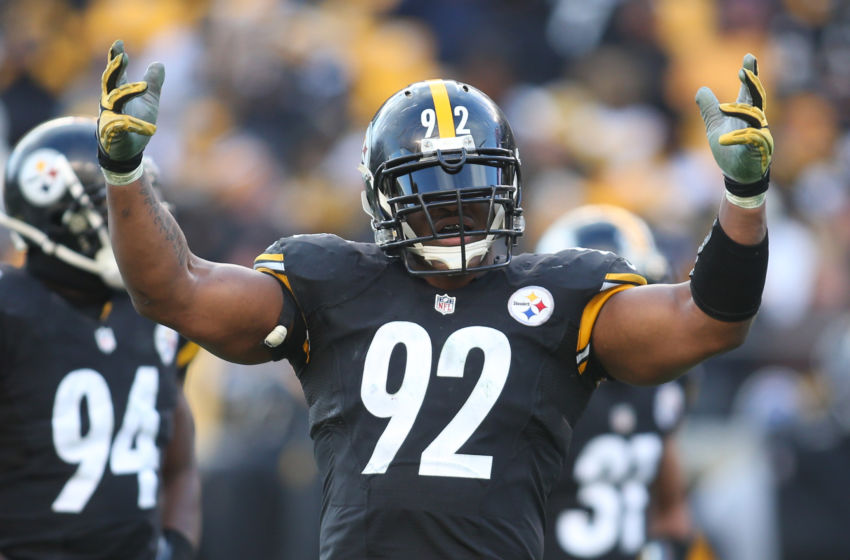 Odds to record the most sacks in the Conference Championships
Vic Beasley, Falcons: 11/2
Nick Perry, Packers: 7/1
James Harrison, Steelers: 8/1
Dwight Freeney, Falcons: 9/1
Julius Peppers, Packers: 10/1
Trey Flowers, Patriots: 12/1
Rob Ninkovich, Patriots: 12/1
Clay Matthews, Packers: 14/1
Lawrence Timmons, Steelers: 18/1
Bud Dupree, Steelers: 20/1
FIELD: 9/1
Odds to have the most rushing yards in the Conference Championships
Le'Veon Bell & Deangelo Williams, Steelers: 7/4
The entire Packers Team: 5/2
Devonta Freeman & Tevin Coleman, Falcons: 4/1
LeGarrette Blount & Dion Lewis, Patriots: 5/1
Odds to throw the most TD passes in the Conference Championships
Matt Ryan, Falcons: 2/1
Aaron Rodgers, Packers: 7/3
Tom Brady, Patriots: 7/2
Ben Roethlisberger: 11/2
Odds to finish with the most receptions in the Conference Championships
Julio Jones, Falcons: 7/3
Julian Edelman, Patriots: 3/1
Antonio Brown, Steelers: 10/3
Davante Adams, Packers: 7/2
Broadcast Props
Over/Under time on the game clock when Phil Simms first says, "we talked about": 2:21 left in the first quarter
Over/Under time on the game clock when Troy Aikman first refers to a player, "doing his job": 4:30 left in the second quarter
Odds the Patriots/Steeler game surpasses last year's Patriots/Broncos game in viewership (31.8 overnight/53.3 million viewers): 5/6
Odds the Falcons/Packers game surpasses last year's Panthers/Cardinals game in 26.8 overnight/45.7 million viewers): 3/5
About SportsBettingDime.com
SportsBettingDime.com (SBD) provides expert picks and unique odds on sports and entertainment for fans seeking insight into various scenarios and online betting options. Whether it is pop-culture and celebrity gossip, sports outcomes, hard news, or anything in between, SportsBettingDime.com is THE place for reliable up-to-the-minute odds and predictive analysis.
All data provided by Sports Betting Dime.
Here we go Steelers! Here we go!
This article originally appeared on