Steelers at Dolphins: TV Schedule, Radio, Live Stream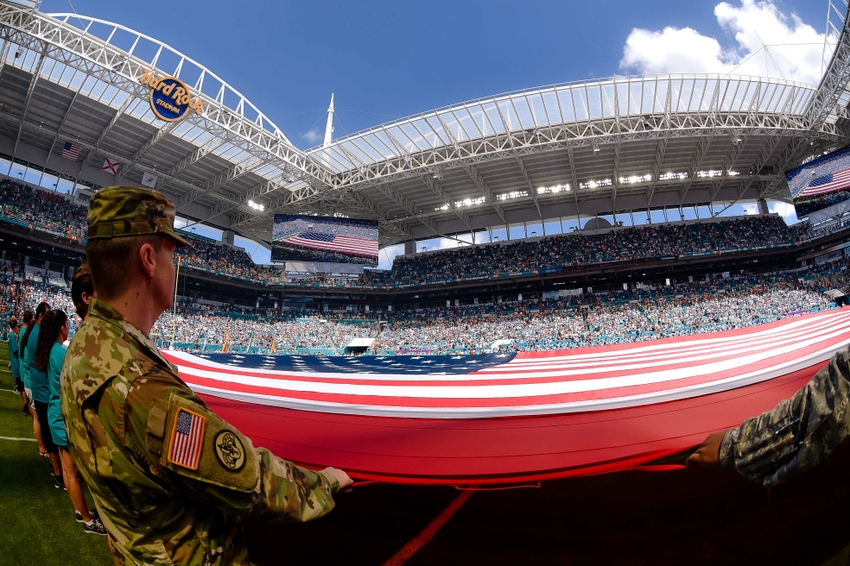 The Steelers take their talents to South Beach to take on the Dolphins in the hopes of improving to 5-1.
Ben Roethlisberger returns to the scene of his first career start. It was just twelve short years ago that a rookie with a barely pronounceable last name took over for the injured Tommy Maddox and things have never been the same.
Now Roethlisberger is in early MVP consideration as he's playing what can be described as the best football of his career. The offense seems to take the hits of player suspensions and injuries and remains unfazed as they strive to reach the goal of averaging 30 points per game.
They're currently at 27.8 points per game and if it wasn't for the egg laid in Philly they'd certainly be over 30 points per game. On the other side of the ball the defense has taken its licks with injuries to just about every level of the unit but has continued the bend-but-don't-break mentality from last season.
Upcoming

Schedule

10/16

at

Miami Dolphins
10/23

New England Patriots
11/6
at

Baltimore Ravens
11/13

Dallas Cowboys
11/20
at

Cleveland Browns
They're facing a 1-4 Miami Dolphins team and this game can, in every sense of the word, be described as a "trap" game. This is exactly the game the team can let get away from them if they let up for the slightest second.
The fact that the team held the Jets to 100 total yards and zero points in the second half last week's 31-13 win gives me the feeling that this team won't be letting the foot off of the gas any time soon.
Even without defensive end Cameron Heyward, who is missing his first game of his entire career (including four years at Ohio State) the defense should be able to get through Miami's offensive line and get after Ryan Tannehill.
They'll have to get through Mike Pouncey, Maurkice's twin brother to get to Tannehill but last week's loss to the Titan's was Mike's first game of the season. He's been battling a hip injury sustained in preseason.
To catch the Pouncey vs. Pouncey matchup you can find all the details right here:
Date/Time: Sunday, Oct. 16th 1:00pm EST
Location: Hard Rock Stadium, Miami Gardens, FL
TV: CBS, Local KDKA, NFL Network Sunday Ticket
Radio: SteelersNationRadio.com, 102.5 WDVE
Live Stream: NFL Game Pass
Announcers: Spero Dedes, Solomon Wilcots, Chris Fischer
Here we go Steelers! Here we go!
More from Still Curtain
This article originally appeared on