Steelers at Colts: Preview, Predictions, and More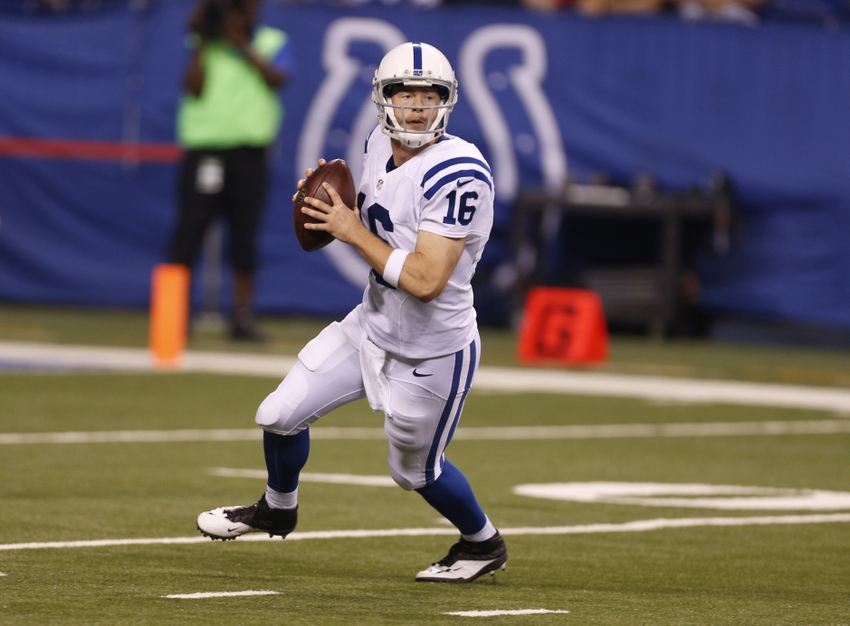 NFL Thanksgiving 2016: Pittsburgh Steelers vs. Indianapolis Colts
Whenever the NFL can put Scott Tolzien on in primetime on Thanksgiving Day, they have to do it—right? Of course, that wasn't the plan when the schedule slated the Pittsburgh Steelers to visit the Indianapolis Colts on Turkey Day. However, that's likely what will be the case at Lucas Oil Stadium on Thursday. With Andrew Luck in concussion protocol, the Colts will have their backup under center.
Certainly that takes the shine off of what could've been an offensive shootout on Thanksgiving. However, that also raises the stakes quite a bit for the Steelers. Despite earning a win last season to thwart a losing streak, their performance of late has been lackluster. We know what top-end looks like for Ben Roethlisberger and the offense, but it's been a bit since fans have seen it. If they're to make a run in the AFC North, they'll need to find their rhythm.
As for the Colts at home, it's hard to know what to really expect from Tolzien. Even with Luck, they've been entirely inconsistent and downright bad at times. So with a little-experienced quarterback stepping in, it could be disastrous. Then again, it could set up one of the biggest upsets in recent memory.
Keys to Victory
In addition to Roethlisberger, Le'Veon Bell, and Antonio Brown taking advantage of the weak Colts defense, the Steelers defense has to step up in their own right. This unit has been their Achilles heel all week, conceding yards and points freely throughout 2016. With a bad Indy offensive line and Tolzien at the helm, though, Pittsburgh needs to take advantage. Even without Cameron Heyward, the Steelers need to generate a pass-rush and make the likely-already-uncomfortable Tolzien even more so, thus forcing him into mistakes.
Meanwhile, the Colts need to limit that from ever happening on offense. Frankly, I'm not sure their defense stands much of a chance against the Steelers offense. However, they can try to control the game on offense. This game needs to see Indy giving a heavy dose of Frank Gore and Robert Turbin on Thursday night. If they're able to do that, they can limit Tolzien's mistakes, limit their defense being on the field, and control the clock.
Odds
Point Spread: Pittsburgh -8
Moneyline: Pittsburgh -350, Indianapolis +290
Over/Under: 48
Prediction
Wouldn't it be fun if the Colts were able to come out with Tolzien and light the world on fire? Yeah, that'd be great and a Thanksgiving miracle. However, Thursday night is not the time to start banking on miracles. Pittsburgh already presented a pretty bad matchup for Indianapolis. Now, they should completely run away with this one.
Pick: Pittsburgh Steelers: 34, Indianapolis Colts: 6
This article originally appeared on