Steelers at Colts live stream: How to watch online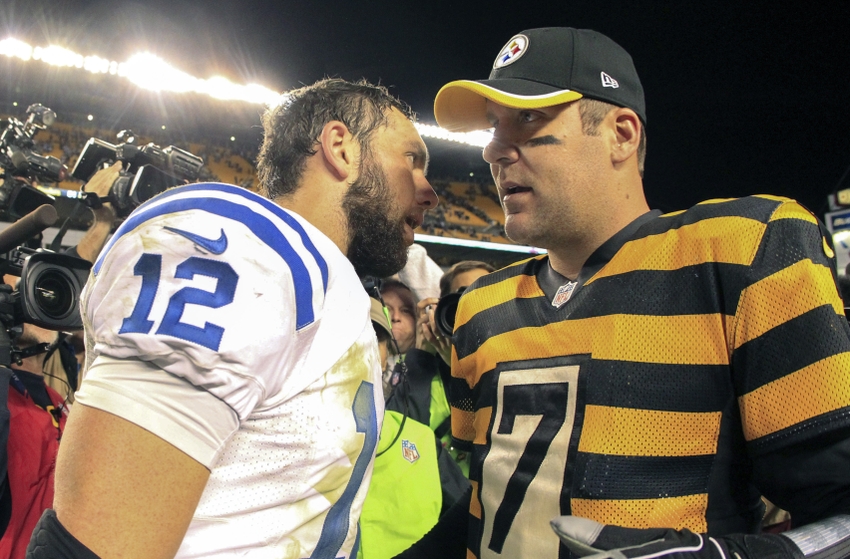 The Indianapolis Colts look to move above .500 on the season as they host the Pittsburgh Steelers in a Thanksgiving day showdown.
There's plenty to be thankful for when the Steelers and the Colts collide on Thanksgiving for their only showdown of the season. The game is slotted as the primetime matchup with the kickoff set to go for 8:30 p.m. ET. NBC will handle the telecast with the live stream option available through NFL.com/gamepass.
Pittsburgh has struggled to find the win column lately. However, the Steelers won last week in decisive fashion over the Cleveland Browns following a four-game skid. They currently sit in second place in the AFC North with a record of 5-5. Although they share the same record as the first place Baltimore Ravens, if they pulled off a win this week they would have little trouble running away with the division.
The Indianapolis Colts share the same situation as their current competition. They also sit at second place in their division with a record of 5-5. After an up-and-down first half of the season, the Colts are riding a two-game win streak with hopes for a third straight victory.
The much-needed win would not only provide the team with momentum for the second half of the season, but they would also gain some necessary ground on their first place division rivals, the Houston Texans.
Date: Thursday, November 24
Time: 8:30 p.m. ET
Location: Indianapolis, IN
Venue: Lucas Oil Stadium
TV Info: NBC
Live Stream: NFL GAMEPASS
It's not entirely out of the question for the Colts or the Steelers to win their division outright. It's currently a tight race in both the AFC North and the AFC South with six games remaining, so losing is not an option for either team coming into the current week. Although neither one boasts an impressive record, they could each use a victory if they want to keep their diminishing playoff hopes alive.
This article originally appeared on