Steelers at Browns live stream: How to watch online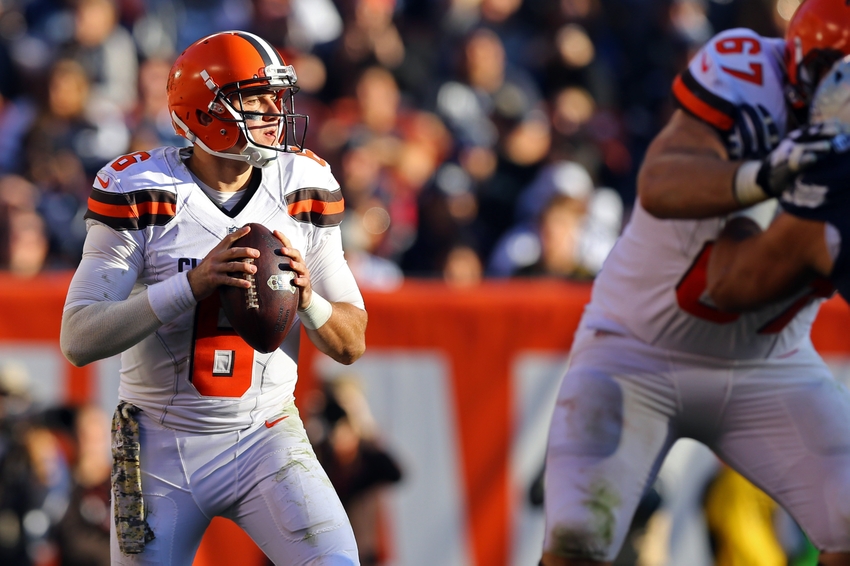 Here's how you can watch the 0-10 Cleveland Browns take on the 4-5 Pittsburgh Steelers online in Week 11.
The Browns have lost 10 straight, while the Steelers are winless in four. It's hardly the recipe for a classic, but this is a rivalry at least never lacking for intensity.
The game will begin at 1 p.m ET at FirstEnergy Stadium this Sunday and be broadcast on CBS. Kevin Harlan and former Oakland Raiders quarterback Rich Gannon will call the action.
NFL Sunday Ticket is the best place to stream the game, with Verizon also carrying the action for NFL Mobile users.
The biggest question facing the Browns is who will play quarterback? Head coach Hue Jackson seems uncertain. He flip-flopped from Cody Kessler to Josh McCown in mid-stream against the Baltimore Ravens in Week 10.
Jackson has started six different signal-callers under center this season thanks to injuries and indecision. Yet he remains confident he'll eventually solve this riddle, per Mary Kay Cabot of the Cleveland Plain-Dealer:
#Browns Hue Jax: "We're going to solve this QB issue that's been here. Is the guy on our roster?' Doesn't know yet, but will get it right.

— Mary Kay Cabot (@MaryKayCabot) November 17, 2016
Whether it's Kessler or McCown, the Browns have to feel good about their chances of exploiting a pretty suspect Pittsburgh run defense. The Steelers are allowing opposing runners to gain 4.3 yards per carry, according to Sporting Charts.
Talented Cleveland running backs Isaiah Crowell and Duke Johnson should both get back on track this week.
Of course, this season's Steelers win or lose on the strength of their offense. Specifically, the passing game is the key.
Fortunately, Quarterback Ben Roethlisberger was back on form against the Dallas Cowboys last week. He threw for over 400 yards and a hat-trick of touchdowns.
Roethlisberger has owned the Browns throughout his career. In fact, Big Ben has more wins in Cleveland than a bushel of Browns' quarterbacks, per ESPNCleveland's Tony Grossi:
Ben Roethlisberger's 9 wins in Cleveland are more than any Browns QB since 1999 except Derek Anderson, who has 10.

— Tony Grossi (@TonyGrossi) November 16, 2016
Considering Roethlisberger is surrounded by a deep contingent of versatile receivers, it's a good bet he'll maintain his winning run. Antonio Brown is the best wide receiver in the NFL, while Eli Rogers has been emerging as a credible big play target.
But it's underneath targets running back Le'Veon Bell and tight end Ladarius Green who pose true match-up problems for a defense. Both combined for 12 catches and 107 yards against the Cowboys, and can strike from anywhere on a formation.
Date: Sunday, November 20
Time: 1 p.m. ET
Location: Cleveland, OH
Venue: FirstEnergy Stadium
TV Info: CBS
Live Stream: NFL Sunday Ticket
Mobile: NFL Mobile from Verizon
Roethlisberger and the Steelers have been struggling, but they still boast enough firepower to overwhelm a Browns team permanently stuck in a rut.
This article originally appeared on