Steelers at Bills Live Stream: Watch Online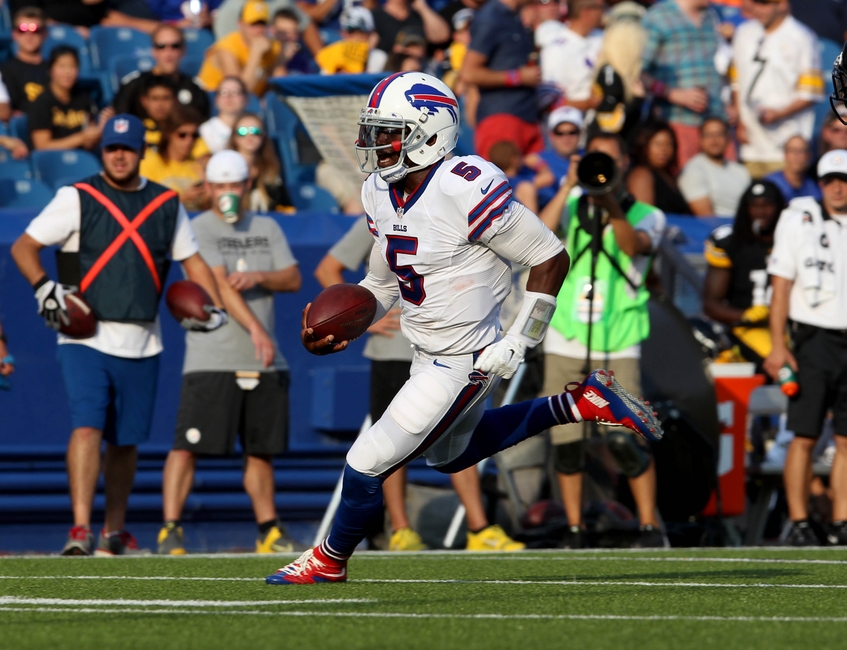 The Pittsburgh Steelers face the Buffalo Bills at New Era Field in NFL Week 14. Here's all the info you need to watch.
On Sunday, the matchup between the Pittsburgh Steelers and Buffalo Bills is going to be one of the most exciting games of the week. With the NFL season coming to a close, the playoff races are tight in both conferences. In the AFC, both the Bills and the Steelers have a chance to make the playoffs still and this game will be crucial for both in that fight.
While the Bills are still in the playoff hunt, their odds of making it are slim. Due to a loss last week to the Oakland Raiders, the Bills are now 6-6 this season. With the AFC having some good teams, especially out West, the Bills will likely have to win out to secure a Wild Card spot.
For the Steelers, their road to a playoff spot is a bit easier. The Steelers are still playing for the AFC North. Heading into Week 14, the Steelers have the same record as the Baltimore Ravens. However, they do not have the tie-breaker. As the Ravens having a tough game in New England, the Steelers could be in a position to take control of the AFC North. The importance of this game for both teams can't be stressed enough.
This matchup will be the national game on CBS in the early slot. However, it may not be available in your market. Then, you can stream the game via NFL Sunday Ticket and NFL Sunday Ticket.TV by logging in online or through the app with a cable or satellite subscription.
Details for Sunday's game are below:
Date: Sunday, December 11
Start time: 1 p.m. ET
Location: Buffalo, NY
Stadium: New Era Field
TV Info: CBS
Live Stream: NFL Sunday Ticket, NFL Game Pass
This Week 14 matchup will surely be a good one. The Steelers haven't played nearly as well on the road than they have at home this season. Bills head coach Rex Ryan is also good at motivating his players. With their season on the line, expect to see a great effort from the Bills on Sunday.
This article originally appeared on