Steelers: Antonio Brown's Business is Booming with Skittles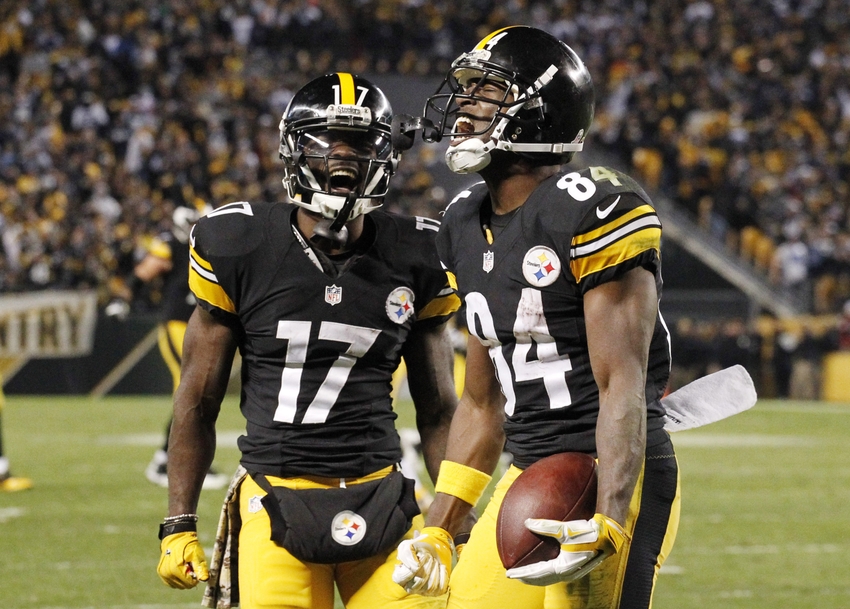 Business is booming for good for Steelers receiver Antonio Brown.
If it's not his custom-detailed Rolls Royce it's his custom detailed cleats he wears for game warm-ups Brown's business is definitely booming. Antonio Brown is living the dream.
On Monday, he got even more custom when Skittles provided him with a customized Skittles vending machine for his Pittsburgh home. The machine holds up to 125 lbs. of Skittles and features Brown's catchphrase, "Business is Booming."
Now Brown will never be without his favorite candy treat.
Brown was also treated to customized Skittles-covered receiver gloves as well as a customized Skittles suit jacket because why not? Who knows? There could be a Skittles-themed touchdown celebration dance in Antonio Brown's future.
I wonder what that would look like.
If you follow Antonio Brown on any or all of his social media channels you'll see that he already enjoys his personal Skittles machine and you can be sure that he'll have no trouble working off those candy calories. They might even be a good post-workout carb for him.
No one seems to train harder than Brown so it is fitting that he enjoys the perks of personal candy vending machines and the like.
Business is definitely booming for Antonio Brown. Looks like Marshawn Lynch's Skittles torch is in good hands with AB.
This article originally appeared on