Steelers: AFC North Standings Week 8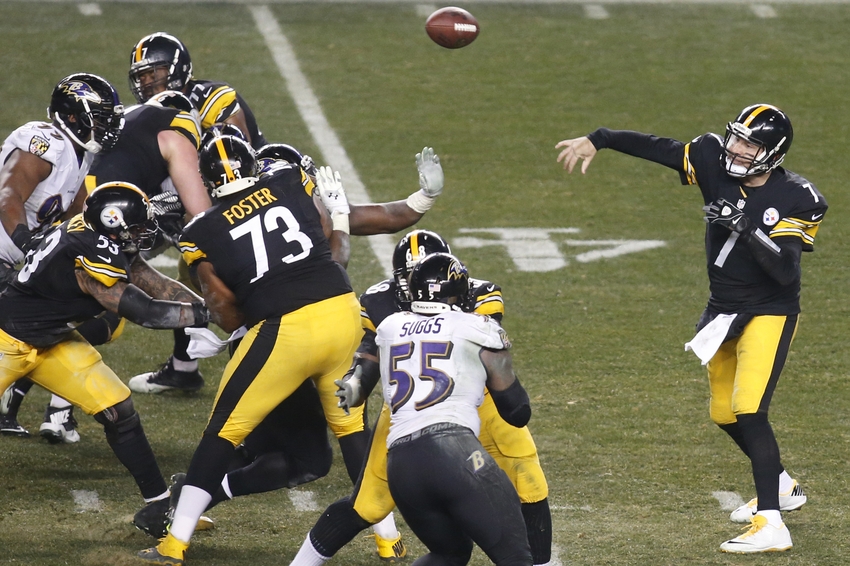 The Steelers didn't play this week. The Ravens did not play either. But the NFL never rests and its time to look again at the AFC North standings.
The Steelers got a much needed bye week. They are ever injured after all. The standings compared to last week did not change at all. Well, technically the Bengals did improve their winning percentage by .09, but I think we can round that off to unchanged.
This will certainly be a more streamlined version of the weekly standings article, but duty bound we must press on. Plus, for Steelers fans, it will be a nice refresher.
Steelers 4-3-0
The Steelers record did not change. Their standings did not change either. What did change was their health. The Steelers looked ready to easily walk away with the AFC North. However, a couple of stereotypical trap game losses and injuries made that a shakier prospect. Next week's game against the Ravens can right the ship. A loss can lead to a 2 or even 3-way tie for number 1.
However, developments over the last week should reassure Steelers fans. The biggest development is Ben Roethlisberger is expected to play. He had a limited practice on Wednesday, as did DeAngelo Williams. Cam Heyward, Marcus Gilbert, and Markus Wheaton were all full participants. With these players, among others, returning the should easily move to 5 wins.
Bengals 3-4-1
So good thing the NFL changed extra point rules. I remember everyone hated those extra point rules. And the kickoff rules a few years before that. We were all asking for that change. I'm being sarcastic. As long as Roger Goodell wants to tinker with America's favorite sport how about what many consider the worst overtime rules in sports? (Or address Burfict trying to injure players, fines aren't working)
Anyway, sorry London. First Brexit, now this. Tough year. The Bengals gave their typical performance. The offense did well. AJ Green continued his stellar season with 121 yards. Tyler Eifert had a great game. The running game and Andy Dalton did fine, though not as well as they have been. But the defense is just not what it once was. Kirk Cousins throwing for 458 yards is all the evidence you need.
Ravens 3-4-0
The Ravens, like the Steelers, did not play last week, and like the Steelers they'll be playing in Baltimore Sunday. The Ravens needed a bye-week too. The Steelers needed it for injuries. The Ravens needed a time out for their season. After 3 straight wins against mediocre opponents the Ravens come off 4 straight losses against mediocre opponents.
Even during off years for either team it's always competitive against Pittsburgh. But without the talent Flacco had in previous years around him the offense is struggling a great deal. The defense is doing well but its unrealistic to expect them to hold the Steelers back much. The offense needs to find something if they hope to win, next week and beyond.
Browns 0-8-0
You can't be too greedy Cleveland fans. I bet a lot of you thought Cleveland was going to get their first win. I know I did. We were all wrong. The Browns were up 13 points at the half. Then the Jets scored 24 unanswered points. It wasn't even an epic comeback by the Jets. It was really just the Browns falling apart. It's like they climb a ladder every Sunday only to get vertigo and fall off. They've got victory vertigo.
Regardless, Josh McCown had his best game yet with 341 yards and touchdowns, and two ill-timed interceptions. Terrell Pryor had a good game too, roaring back to life with 101 receiving yards. Andrew Hawkins did well in the redzone. The defense did ok, they were weak against the run, but they lacked big plays.
The Steelers are still on top but face a crucial game on Sunday that will reassert their dominance or turn their injury based slump into genuine doubt. The Ravens get a chance to be relevant in the AFC North for the first time in a couple years in their game with the Steelers. The Browns face the Cowboys at home and the Bengals get the week off.
Can you believe I once hesitated to put records in a W-L-T format? How often is there a tie anyway? You have to plan for everything with football.
All stats via NFL.com
More from Still Curtain
This article originally appeared on