'Star Wars' editor hid names of Eagles players in 'Force Awakens'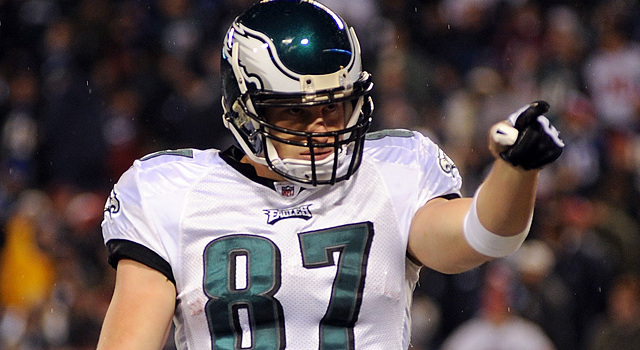 Even the most die-hard Philadelphia Eagles fans probably didn't notice, but the names of tight end Brent Celek and defensive tackle Fletcher Cox were secretly inserted into a scene near the beginning of "Star Wars: The Force Awakens".
Sound editor David Acord, who earned an Academy Award nomination for best sound editing, designed the voice for the alien scavenger Teedo, a native of Rey's home planet Jakku. Acord told Philly.com that he managed to sneak some of the names that plausibly fit with Teedo's language, but that Connor Barwin was unfortunately cut from the final version.
"The language he speaks is inspired by some Thai phrases that I was trying to learn for an upcoming trip to Thailand," Acord said. "For fun, I peppered in a few Eagles' player names and my wife's name as well. You can hear 'Celek' and 'Fletcher' (as in Cox) if you listen carefully…. I was also trying to pick names that fit the alien language I was designing."
You can read a full transcript of the scene at Philly.com.
(Rey hears BB-8 cry in distance)
AaayyHa!
Mahn toh wanee! (laughs)
Mahn toh wanee! (laughs again)
Celek! Soo Tai Ton!