Spencer Long, Will Blackmon Enter Concussion Protocol For Redskins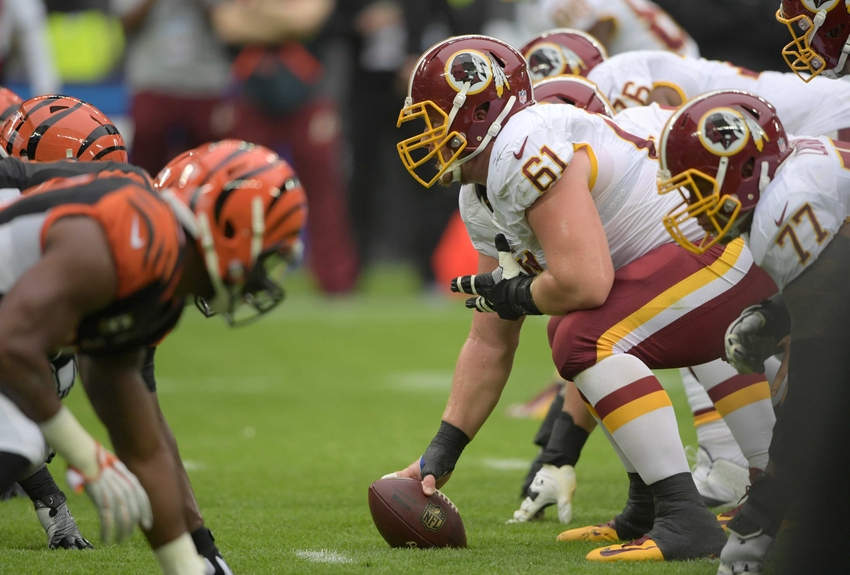 The Washington Redskins got some bad news around a couple of their starters. Center Spencer Long and safety Will Blackmon are both in concussion protocol after Sunday's game.
The Washington Redskins went into Week 13 with a good amount of injuries, and they came out with some more key injuries. In the game, the team lost center Spencer Long and safety Will Blackmon to concussions. The news was confirmed by the Washington Redskins Twitter.
#Redskins head coach Jay Gruden says OL Spencer Long & S Will Blackmon are in the concussion protocol.

— Washington Redskins (@Redskins) December 5, 2016
The duo will have to clear concussion protocol prior to this week's game against the Eagles. If either cannot go, the Redskins could have some issues at the respective positions.
On offense, the team would probably be okay with having John Sullivan as the starter. Sullivan had played sparingly prior to the contest against the Cardinals, but he looked good replacing Long. He has had a long, successful playing career and if need be, he could start.
The bigger question would be the depth behind him. The team does not have a backup center so they would either have to use a guard as an emergency policy, or add an extra lineman. Kory Lichtensteiger could have a chance to come off of the injured reserve, but the team may not want to waste their designation on him. Then again, he may be the only candidate to come back. Still he would only be a deep backup most weeks. Hopefully, Long will be able to go. If they have both him and Sullivan, they will be fine.
At safety, Blackmon's loss would have more of an impact. The Skins would likely have to play Duke Ihenacho and Donte Whitner at the two starting spots. Both have had issues in coverage, but they would only have Deshazor Everett as a backup. Perhaps one of the corners could play a bit of safety, but that may be asking too much. The team really needs Blackmon, as he is currently their best coverage safety.
Overall, the Redskins really cannot afford to lose many players at this point. They are on the outside looking in for the playoffs and that makes the next four games crucial. They need to try to be at full strength come Sunday afternoon.
This article originally appeared on