Sources: DeSean Jackson "Intrigued" In Rejoining Philadelphia Eagles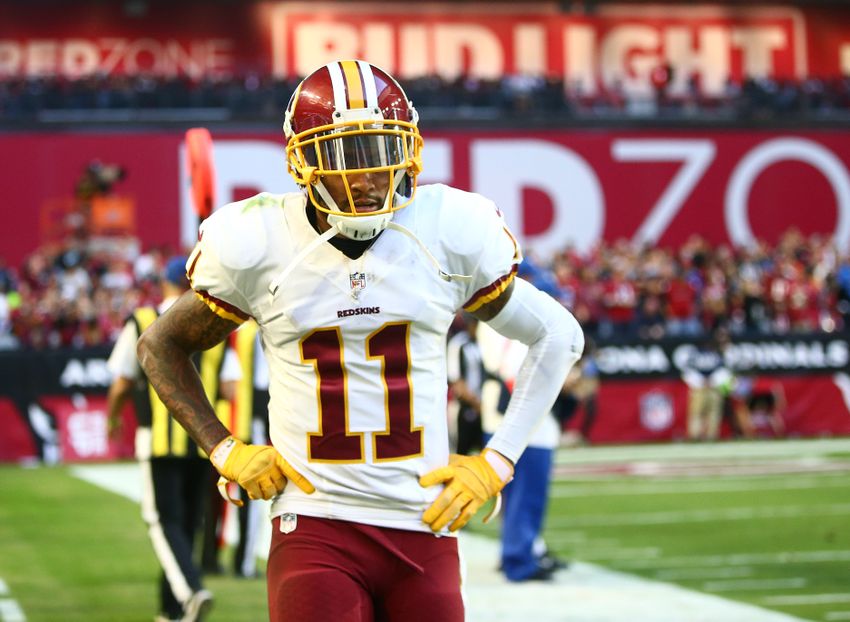 The Washington Redskins are going to have to make a decision about the future of receiver DeSean Jackson this offseason. If they let him go, it seems like he may rejoin the Philadelphia Eagles.
Throughout the season, various rumors have come about in regards to the future of DeSean Jackson. The veteran speed receiver is scheduled to be a free agent at the end of the year, and the Washington Redskins may choose not to keep him. If they let him go, it seems like a reunion with the Philadelphia Eagles could be likely.
According to ESPN's Tim McMahon, a source close to Jackson says that going back to Philadelphia could "intrigue" him. This should come as no surprise. After all, Jackson seemed to love it in Philadelphia before Chip Kelly essentially ran him out of town. In fact, Jackson said this about the Eagles back in October (per McMahon).
I never really had hard feelings toward Philadelphia. Besides being released by whoever released me, I mean, that's different. But I guess he's not there no more. It's never really been hard feelings to the city, to the team, to the organization. But things happen and we move on.
That leads me to believe that the Eagles might be Jackson's top option if he does not return to Washington. He lived in Philadelphia for years after being drafted, so it would be natural for him to return there. The team also has a glaring need at the receiver position. Jackson could come in, give Carson Wentz a reliable weapon, and mentor the younger receivers on the Eagles roster. It would be a win-win move for each side.
If I had to guess, I think that the Redskins will let Jackson walk in the offseason. The fact remains that they have young receiving talent and should be able to hold their own without him. They could focus on re-signing Pierre Garcon to a cheaper deal and start him across from Josh Doctson, who showed potential in two games as a rookie. If he had not been rushed back from an Achilles strain, he could have played a big role in the offense. Of course, the team also has dynamic slot man Jamison Crowder. He would really be their big play threat without Jackson.
In all, a reunion with the Eagles is seeming increasingly likely for Jackson. The Redskins would not miss him too much so it makes sense for him to go back to his former home. He would be a nice fit in Doug Pederson's offense. I can really see that move paying dividends for all sides involved.
This article originally appeared on