Someone threatened to ambush Rob Ryan in 2015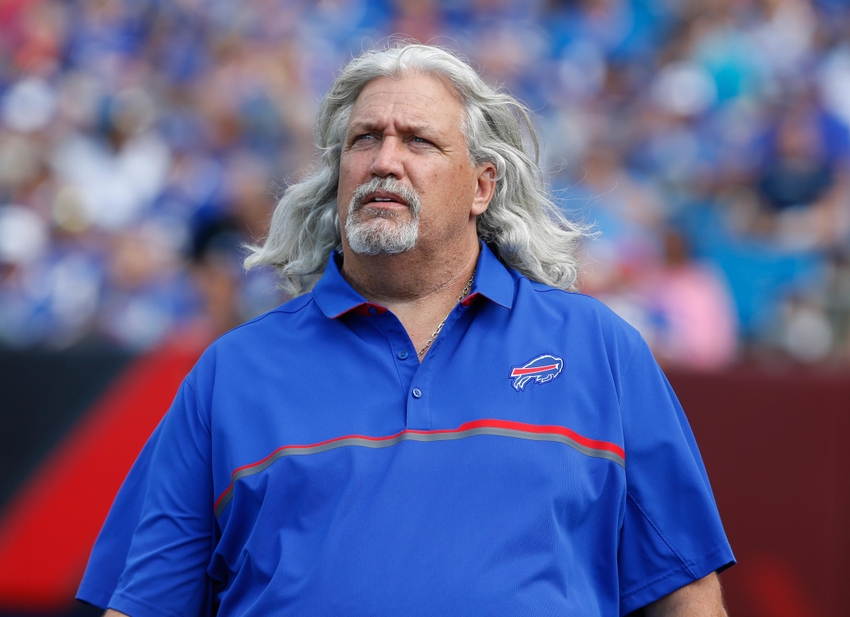 A leaked voicemail from 2015 suggests someone plotted to ambush then- Saints defensive coordinator Rob Ryan.
The Rob Ryan era in New Orleans was an unmitigated disaster. After he started out well, he had the New Orleans Saints at the bottom of nearly every statistical defensive category in 2014 and 2015. The organization finally decided that they had enough of him when he lost a 47-14 contest to the Washington Redskins.
But a leaked voicemail suggests that, if anything, Rob Ryan had enough of New Orleans. While it's a fun city, it also has a reputation as the murder capital of the United States. Rob Ryan nearly experienced that firsthand when a voicemail, leaked by the New Orleans Advocate, revealed that somebody tried to ambush him.
The voicemail contained a garbled voice that said "He don't got no security. He's just a regular football coach… he ain't … big … like Lil Wayne or nobody … that got bodyguards everywhere." But once the local police got a hold of the message, they stationed bodyguards outside of Ryan's house, as well as police cars.
Investigators handling the case eventually narrowed the suspects down to two people: Jock Van Norman and Larry Quinn. An employee of the U.S. Office of Personnel Management received 11 calls from the same number, and that's when she heard the voicemail threatening Rob Ryan.
You have to feel bad for Ryan here. In addition to being on the hot seat entering 2015, he was fearing for his life. During situations like this, the victim is told to stay in their home, but for Ryan, that was impossible. Thankfully, they apprehended the suspects and arrested them on November 13 – coincidentally, that was three days before Ryan got fired.
After that trying period, he decided to get as far away from New Orleans as possible. He must've felt that a reunion with his brother Rex would be as much of a safe haven as he could ask for. He's got it now, and the 2016 season represents a fresh start for Rob Ryan.
With that distraction gone, perhaps Rob can now focus on football and get the Buffalo Bills defense back to being the dominant force it was two seasons ago.
This article originally appeared on