Someone bet $1.1 million on the Falcons in Super Bowl LI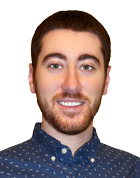 The Super Bowl is arguably the biggest event of the year for sportsbooks. Bettors will wager on everything from the coin toss to the final score, and everything in between. One confident bettor decided to wager a substantial amount of money on the Falcons, who are three-point underdogs against the Patriots.
According to CG Technology, someone bet $1.1 million on the Falcons – a wager that would pay $1 million.
The bet was placed with the three-point spread, which means that Falcons just have to lose by two points or less, or win outright. With the outlandish amount aside, it's actually not a terrible wager. In 12 of the last 15 Super Bowls, the underdog has covered.
This anonymous bettor has to hope center Alex Mack's injury won't impact his or her bet. Mack is playing in the Super Bowl with a fracture in his fibula, which could have a substantial effect on the outcome of the game.