Slip Sliding Away: Who's to Blame for the Bears' Fall?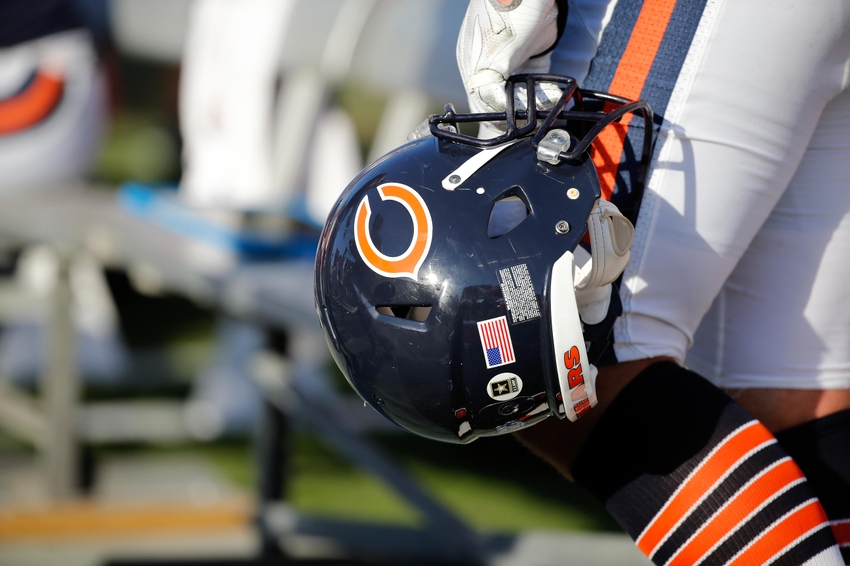 Any fan of the Chicago Bears has come to realize that this is one of the most trying seasons they have ever experienced.  Yes, things have been bad at other points in the long and storied history of this franchise but this year seems like a big low point.  The record speaks for itself.  The actions on and off the field have proven that this is a team in decline and it appears as if there is no end in sight.
Those of us who watched the Bears in the mid-80's witnessed one of the greatest teams to ever take the field in any sport.  Remember in 1985 when the Bears went 15-1 and cruised on to a crushing Super Bowl victory?  That team was filled with superstar players with a ton of talent, great coaching and had been put together by one of the best management teams in sports.
But now we look back to 1983.  On September 28 of that year, the Bears hired Ted Phillips as their Controller.  He made his way up the organizational ladder and in 1999 he was named President and CEO of the team.
During the time prior to his taking over the lofty position he gained, the Bears were at best mediocre.  They had gone through the Mike Ditka era and moved on.  The had a few losing seasons mixed in with some average and a couple above average years.  They struggled but it was nothing like they are experiencing now.
Minnesota Vikings at Chicago Bears: How to watch live or stream online
Following Phillips new position with team, the Bears had very uneven years.  Their records from season to season would go up and down and was never consistent.  The Bears appeared to finally get things together in 2006 when they went 13-3 and made it to the Super Bowl.  But the game did not go their way from just after the first kickoff and they lost.  They would make one more playoff appearance in 2010 but lost the NFC Championship game to the Green Bay Packers.  Fans will remember that game very well.
After their loss in the playoffs in 2010, the Bears seemed to be headed on a downward spiral.  They topped 10 games won in 2012 and then went down.  Chicago let go of head coach Lovie Smith at the end of that 10-win season.  A little odd but the Bears were looking for someone to take them further and were tired of Smith not being able to help them win more playoff games.
Their next hire was Marc Trestman and just prior to that, general manager Phil Emery.  Trestman's first season with the Bears was promising.  But his eight wins were with quite a few players that came from Smith's tenure.  The next season Trestman and the Bears lost ground instead of gaining any.  Not only did they lose in the standings but they had internal issues and the team was one of the most poorly coached in the league.
Ownership made changes just two seasons after hiring Trestman.  These were major changes.  They got rid of both and brought in the current crew, general manager Ryan Pace and head coach John Fox.  It looked like two very promising moves that appeared to show that the Bears were headed in the right direction.
The first season under the new regime was promising but went pretty much as expected. They only won six games but they did lose a few slim margins (or on a last second play). So, some considered them to be on the cusp of wining eight to nine games or even ten game this year.  It appeared as if things were really looking up for 2016.
But now we are in the midst of one of the worst seasons in recent (and even distant) memory.  We thought that the Bears would take a step forward this season, especially after a promising offseason, but instead, they have gone backwards.  Why?
Many blame the current ownership for the problems the Bears are encountering.  Virginia McCaskey, the daughter of team founder George Halas, is still in charge and calling the shots.  The Chairman of the Board is George McCaskey.  Together he and Virginia run the team.
They still have Phillips in charge of hiring the general managers and coaches.  He had two huge misses with Emery and Trestman and people are starting to slowly whisper that he has might have done the same with Pace and Fox.
Could it be that the ownership and management of the Bears have fallen way behind the times and is not aware of how to run a team in the modern era?  Why can't the Bears be like other, more successful franchises like the New England Patriots, Denver Broncos and Seattle Seahawks?
If you look at the afore-mentioned teams, they have some things in common.  They have very good and positive ownership.  The owners are very actively involved with their teams.  Their coaches have winning pedigrees and are very good with their players.  Management is top of the line in these organizations.
The Bears management seems to be a little bit behind the times and doesn't appear to be willing to do what it takes to build a winning team.  Perhaps Phillips hands are tied with the owners but you would think that this team would want to step into the modern age and do what the other winning teams are doing.  It would appear as if the Bears' ownership is extremely set in their ways.
Something must change with this team but what needs to be changed?  They have a head coach that has a proven winning pedigree with other teams so why can't he win with the Bears?  What has Fox had in the past that he doesn't have with the Bears?  What has made him successful before?  It might be easy to see.
It's the players.
The Bears may not have the ideal talent to win games.  Who would be at fault for bringing in the talent needed to win? That would be Pace.  But we have seen him bring in decent talent and some of that talent is still developing.  Several people scoffed when he brought Leonard Floyd in through the draft and Floyd is starting to prove doubters wrong.  Jordan Howard was an excellent find.  Jerrell Freeman may be his best free agent signing since coming to Chicago (suspension aside).
But there have been some misses as well.  While the jury is still out on Pernell McPhee, it would appear as if he is not going to live up to the billing (and the money) that got him to Chicago.  Bringing back Alshon Jeffery with the franchise tag has been a bit of a bust but some of that is not Pace's fault.  Eddie Royal has been good when he has been in the lineup but has been injured for a better part of his two-year career in Chicago.  Perhaps there are many more misses than hits for Pace?
So, what should the Bears do this offseason?  Do they go two and out (like they did with Trestman) and let Fox go? Do they let Pace go?  Are they giving them enough time to get things straight with the team and turn them into a winner?
You would have thought that the Bears would have improved in year two under Pace and Fox, especially with the acquisitions that they in free agency and in the draft, but that hasn't happened.
Upper management really needs to find someone who can do the right things to put the team together and make it a winner.  Pace may be the guy but it would appear is if Phillips has stumbled several times in trying to get the Bears to be better.  He was close with Smith but has done a poor just before Smith and after him.
So maybe the ultimate move that the Bears need to make is to get rid of Phillips? It's clear to see that his involvement in the team has hurt them more than it has helped.  He has not contributed to any improvement for years and the fans want a winner.  Phillips is not delivering that.
And then you have the ownership.  You aren't going to replace the owners of the team but you can hope that they jump into the 21st century and realize what they must do to get this team winning again.  Many of us thought that they were heading in the right direction when George took over but things have not gotten better.  Maybe something will change.
For those of us who have been Bears fans for many years, we have been hungering for a trip back to the Super Bowl and championship win. It almost happened in 2006 but right now, it looks like it could be years away.  The management and ownership need to remember the great history of this franchise. Chicago has won many championships (pre-Super Bowl) and was one of the better teams of that era.  It's time they dug in and worked hard to get back to that.  Bears fans deserve it.
More from Bear Goggles On
This article originally appeared on