Sizing Up the New York Giants Defense on the 53-Man Roster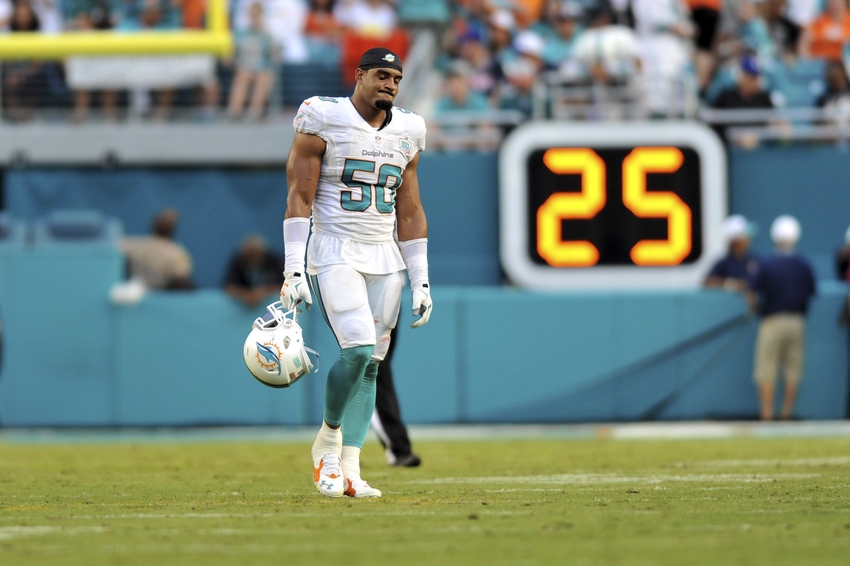 Sizing up the New York Giants' defense in 2016 is challenging.  The GMen were in an uncharacteristic place last season, and the team finished dead last defensively in the NFL. Much has been made of injuries throughout the Giants non-playoff run these past four seasons. But the level of talent on defense left much to be desired as well.
Big Blue will be younger, and perhaps faster, than they have been previously. But with so many new parts, team chemistry will play a vital role in how things turn out in 2016.
Let's take a look at the defensive unit.
Sizing Up Defensive End
TRENDING UPWARD ↑
With the addition of free agent Olivier Vernon, and the re-signing of Jason Pierre-Paul, the GMen have re-emphasized the pass rush. In early tests, Vernon looks as good as advertised, and JPP has seemingly adjusted to his new normal.
And if there are concerns about Vernon's big contract creating a fat cat, don't worry.
"I never want to give the impression that I've fallen into a big contract and everything else will just come to me and I'm being lackadaisical and everything like that. I never want to give that impression," Vernon said to ESPN on Aug. 23, 2016. "I just want to show everybody what I can do."
Holdover Kerry Wynn remains a rock solid rotation guy. Youngsters Owa Odighizuwa and Romeo Okwara are high energy guys who need a little seasoning. At 27-years old, Pierre-Paul is the veteran of the group, so the future could be bright.
Sizing Up Defensive Tackle
UNCHANGED ↔
Many followers will be surprised by this evaluation, so remember it's the positional group. Bringing in Damon "Snacks" Harrison is an upgrade from Cullen Jenkins. But remember the play from this unit was decent last season. Johnathan Hankins is coming off of a serious injury (torn pectoral muscle), so that bears watching.
The Giants announced on Sept. 4, 2016 that they were awarded Robert Thomas off waivers from the Carolina Panthers. The team jettisoned Montori Hughes in the process. These moves speak volumes about how the GMen feel about the rotation. The fourth member of the position group, Jay Bromley, is uninspiring.
If Thomas becomes an upgrade, then the forecast can change. But he has to play first.
Sizing Up Linebacker
UNCHANGED ↔
The knee jerk reaction is that this group is trending upwards, but is that true? Realistically, the play of the unit has been bolstered by Jonathan Casillas this summer. Based upon his play alone, can we give the entire unit an upward arrow?
Jasper Brinkley and Kelvin Sheppard battled for the middle linebacker position mostly to a draw. Eventually, Sheppard got the nod there, and the team cut Brinkley. Brinkley stepped into the middle last season and played well. So can Sheppard play to a similar level for an entire season? PFF gave Sheppard 39.5 grade last season.
Many folks bank on improved play of Devon Kennard, but he has been injury-prone. If he plays a full season does that constitute an upgrade? Pro Football Focus (PFF) gave Kennard a 64.9 grade last season, so can he improve and stay on the field? In two seasons in the league, Kennard has already missed 11 games.
The reserves are a mixed bunch headed by Mark Herzlich (55.6) and J.T. Thomas (55.2). Spotrac tells us that Thomas is a $4 million player this season. Signing Thomas wasn't Jerry Reese's best move. Reese also brought in Keenan Robinson (36.0) and drafted B.J. Goodson (Clemson).
This a difficult position group to evaluate right now, so their on-field play has to do the talking.
Sizing Up Cornerbacks
TRENDING UPWARD ↑
Reese and company invested heavily in Janoris Jenkins to the tune of five-years and $62.5 million. He effectively replaces Prince Amukamara who was effective, but brittle, at cornerback. Amukamara missed 13 games over the past two seasons.
According to Pro Football Focus, "Since Jenkins entered the league in 2012, only Buster Skrine (25) and Patrick Peterson (23) have surrendered more than Jenkins' 22 touchdowns, while only four corners (Antonio Cromartie, Brandon Carr, Cary Williams and Tramon Williams) have allowed more plays of 20-plus yards than Jenkins (39)."
That's high risk statistically, especially with an unproven safety tandem.
The wild card in sizing up this position group is first-round draft pick Eli Apple. The rookie has flashed good athleticism in practice and preseason games. An initial concern is his aggressive use of his hands while disrupting receiver routes. How much will game officials let him get away with?
Holdover Dominique Rodgers-Cromartie has been a valuable signing for the New York Giants. He is durable, having missed one game in two seasons with New York. DRC will be good for three to four interceptions this season. Trevin Wade made the squad out of training camp, and he will be called upon during the season.
Veteran Leon Hall was signed by the Giants during training camp to provide depth. How much he plays will depend upon the health of the four aforementioned players. At this point, I see Hall as the fifth of five cornerbacks on the team.
Sizing Up Safeties
Unchanged ↔
Most people are going to automatically assume this position is an upward trend. But that is an assumption, not based on evidence at the NFL level. Face it, Landon Collins is the only player in the bunch with any starting NFL experience. Yes, Nat Berhe played 16 games as a rookie in 2014, but his experience is limited
Collins was the 75th rated safety according to Pro Football Focus, with a 58.0 grade. Fans left and right have said he was miscast in last year's defense, but once again that is speculation. Collins still struggles in pass coverage, and in a pass happy league, that's a problem. Yes, he can fill run gaps, but that is only part of his job.
Rookie draft pick Darian Thompson looked good before being shelved with a shoulder injury. Let's see how he bounces back from the injury, before we put him in Canton on roller skates. Thompson also missed two preseason games of valuable experience as well.
Finally, Mykkele Thompson may have also received a Reese draft pick roster exemption. Quite frankly, at his main position safety, he appeared to be outplayed by both Justin Currie and Andrew Adams. The Giants were lucky they got Andrews back on their practice squad.
The secondary always gets tested, so it is put up or shut time for this quartet.
This article originally appeared on